An Argentina-Uruguay adventure offers urban attractions, natural wonders and laid-back beach retreats.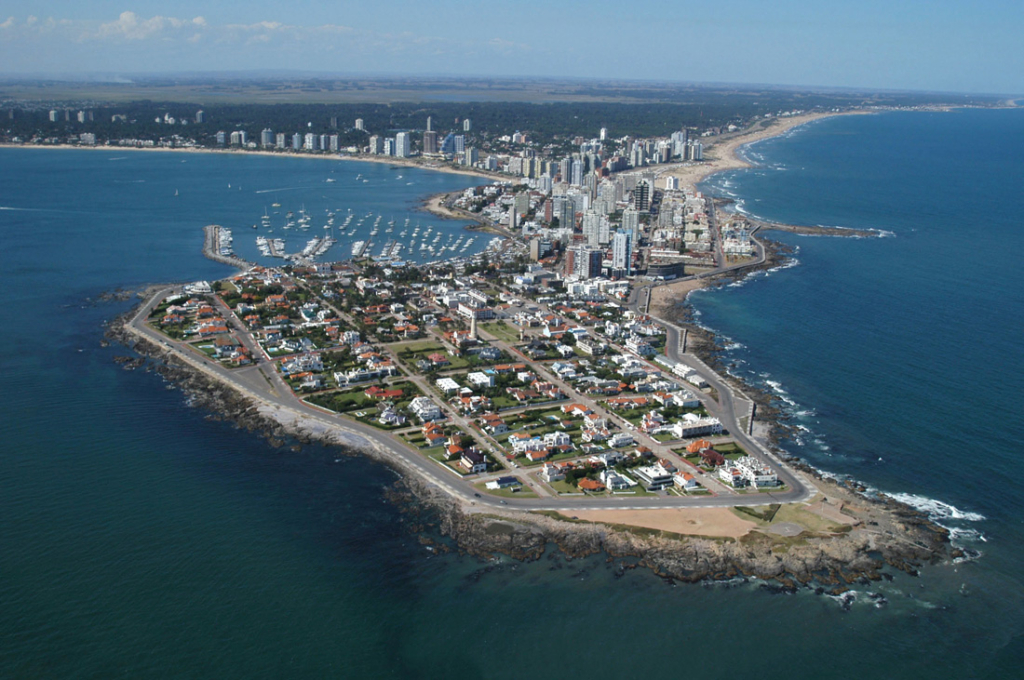 Blanketed in scenery ranging from arid deserts to snow capped peaks, and home to some of the world's most sizzling cities and romantic vineyards, South America is a treasure trove for adventure-hungry travelers. A great way to score some well-rounded perspective on the continent? Visit multiple countries on an itinerary that includes city life, wine tasting in bucolic vineyards, relaxing beach days and visits to natural attractions, just as I did on a recent jaunt to Argentina and Uruguay.
Buenos Aires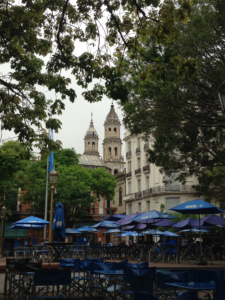 Nicknamed the "Paris of South America," Buenos Aires is brimming with beautiful architecture, elegant restaurants and public parks and gardens that rival Europe's finest. The city boasts a vibrant arts scene—it's the tango capital of the world—and for the Porteños who call Buenos Aires home, good style is second nature.
Be warned that the city is big—80 square miles and a population of almost 3 million. Taking it all in can feel intimidating, but with proper planning you can hit all the highlights and spend your spare time exploring off-script. Located within easy walking distance of stylish shops and cozy cafes, the upscale Recoleta neighborhood makes for a good home base. I checked in at Algodon Mansion, a former private residence turned boutique hotel. It has just 10 spacious suites featuring soaring ceilings, polished wood floors and bathrooms with oversized marble showers, as well as a rooftop spa and a restaurant and bar that are stocked with bottles of wine from Algodon's own private collection.
Don't miss Recoleta Cemetery, the resting place of Eva Peron and other notable Argentinians buried in elaborate above-ground tombs. For antiques and a lively street fair, head to San Telmo, and check out the working-class barrio of La Boca for a peek inside the city's industrial past. (It's best to visit the neighborhood in the daytime for safety purposes and to snap photos of its signature colorful street, Caminito.) At Plaza de Mayo, you'll find the iconic Casa Rosada (pink house) where the former President and Eva Peron addressed the public, as well as the Metropolitan Cathedral, the stunning home church of Argentina native Pope Francis. To see how polished locals linger over a leisurely business lunch, slip into a corner booth at Fervor, and order up some fresh seafood and chilled white wine.
Iguazú Falls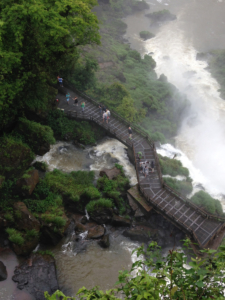 From Buenos Aires's domestic airport, hop a two-hour flight to Puerto Iguazú, and be prepared to take in one of the most awesome natural sights you'll likely ever see: Iguazú Falls. The staggering falls straddle the border between Argentina and Brazil, and each side offers a different experience: The Brazilian side has the most complete views of the falls, but on the Argentinian side, guests can experience the falls up close via a system of well-planned trails. I stayed on the Argentina side at the Iguazú Grand Resort Spa & Casino, a short drive from the national park and falls. For the most enjoyable experience, keep a few tips in mind: Arrive early to avoid major crowds, and bring sealable plastic bags to protect your camera and phone. For a thrill, take an Iguazú Jungle boat ride on the Iguazú River. You'll get soaked—and soak up the best-possible views.
Punta del Este, Uruguay
With your Iguazú Falls experience complete, head to Punta del Este for some time on the beach and enjoying waterfront restaurants and shops. (Flights from Iguazú stop in Buenos Aires before continuing on to Punta del Este.) Known as the Hamptons of Buenos Aires, Punta del Este is a relaxed beach escape for wealthy city dwellers. There, the sparkling and modern The Grand Hotel opened in January 2015 on a piece of prime real estate just across the street from pristine Brava Beach.
When you're not floating in the hotel's outdoor pool or getting pampered at its spa, be sure to explore a few of Punta's can't-miss spots: Chilean artist Mario Irarrázabal's famous "Los Dedos" sculpture, just minutes from the hotel down Brava Beach; Casapueblo, the waterfront home and studio of the late artist Carlos Paez Vilaro, now a museum and a sought-after spot to watch the sun set; Argentine celebrity chef Francis Mallmann's celebrated restaurant, El Garzon; artist Pablo Atchugarry's sculpture park, galleries and studio; and the celebrity-favorite coastal enclave of Jose Ignacio, home to three exclusive Vik hotels and the laid-back but luxurious beachfront restaurant La Huella, one of the country's—if not the continent's— most in-demand eateries.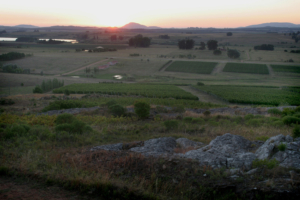 For a relaxing and romantic conclusion to your South America sojourn, schedule a private afternoon of wine tasting at Alto de la Ballena, a picture-perfect winery tucked in the hills just north of town. Its wines aren't yet available via retail in the United States, so be sure to bring several bottles home—perfect souvenirs to sip and savor, along with memories of your adventure.
IF YOU GO…
BUENOS AIRES:
Where to stay:
Algodon Mansion
algodonmansion.com
Where to eat:
Fervor
fervorbrasas.com.ar
IGUAZÚ FALLS:
Where to stay:
Iguazú Grand Resort Spa & Casino
iguazugrand.com
What to visit:
Iguazú Jungle
iguazujungle.com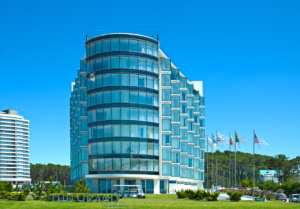 PUNTA DEL ESTE:
Where to stay:
The Grand Hotel
puntagrand.com
Where to eat:
El Garzon
restaurantegarzon.com
La Huella
paradorlahuella.com
What to visit:
Alto de la Ballena
www.altodelaballena.com
Casapueblo
clubhotelcasapueblo.com
Pablo Atchugarry Foundation (Sculpture park, galleries and studio)
fundacionpabloatchugarry.org
STORY: Lindsay Lambert Day
SimplyBuckhead
Simply Buckhead is an upscale lifestyle magazine focused on the best and brightest individuals, businesses and events in Buckhead, Brookhaven, Sandy Springs, Dunwoody and Chamblee. With a commitment to journalistic excellence, the magazine serves as the authority on who to know, what to do and where to go in the community, and its surroundings.