TIPS FOR CHOOSING THE BEST CHILD CARE FOR YOUR LITTLE ONES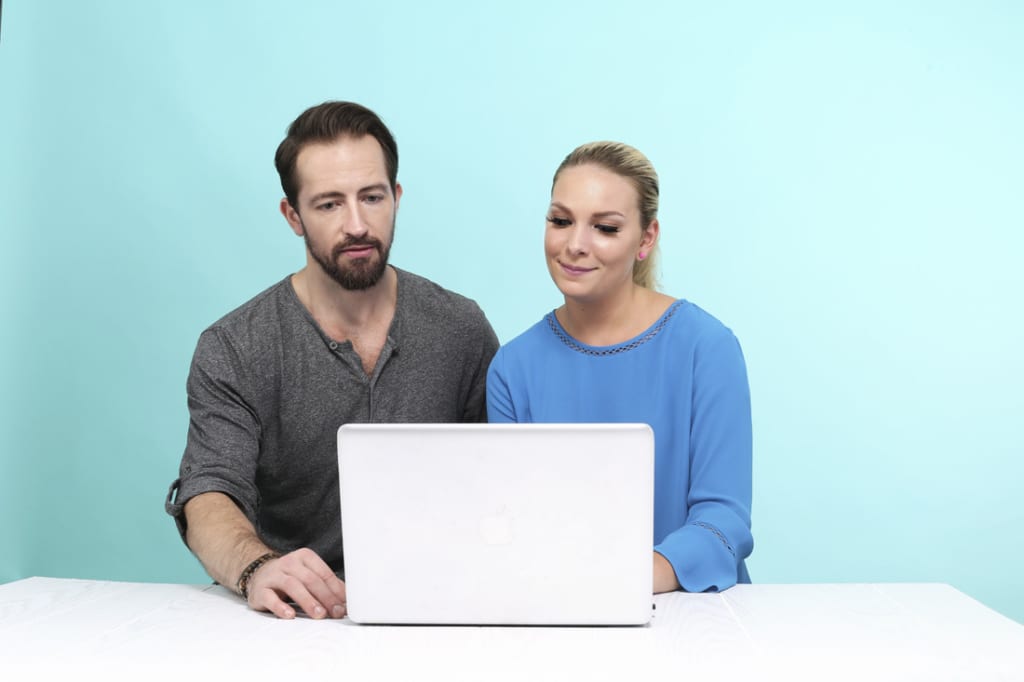 Sandy Springs resident Michelle Miller was anxious about finding child care since, according to friends she trusted, the best programs had limited availability. So three months before her son was to be born, she started looking for the best options.
Miller asked friends and fellow parents, and used online searches to narrow her list down to five places. Then she made the rounds. "By visiting each place, I was able to get a feeling beyond simply ratings [and] criteria," says Miller, who now has two sons, ages 1 and 2. But she did use that information to glean the top contenders. Her family's best fit was The Weinstein School a few miles away in Dunwoody, where both her boys started at around 3 months old.
"Ultimately, the deciding factors about the day care we chose were security, cleanliness, schedule accommodations and accreditations, along with the 'gut feeling' while visiting," says Miller.
Parents and caregivers agree that entrusting your children to someone else's care can be a harrowing decision. But according to Kristin Bernhard, deputy commissioner for system reform at Bright from the Start, Georgia's licensing agency for early childhood education, with the right factual information and data, which are easily available, the process can be a lot less frightening. The state's "one-stop-shop" for finding not just day care ratings (based on several key factors), but also checklists and questions to ask potential caregivers is the Department of Early Care and Learning, or DECAL (decal.ga.gov).
"Parents might have an idea where they want [to send their kids], but [the DECAL site] helps narrow it down," says Bernhard. "It takes the mystery out of finding child care."
First, all of the day care centers and home-based programs on the state's site are licensed, which means the staff undergoes rigorous training and the facility receives unannounced safety and health inspections and must adhere to strict standards of care. "It gives extra peace of mind to parents and families," says Bernhard. "They know, for example, that everyone has had a satisfactory criminal background check, there's no smoking and that everyone gets training."
Trained child care experts also work with families via a Quality Care for Children call center staffed by operators who can walk parents through the process of searching for options based on different criteria. (The local number to call is 404-479-4240.)
Just what are the criteria for picking the best facility or home to care for your child?
Among the top questions parents should ask potential caregivers are: What are the staff-to-child ratios for each age group? What safety measures are in place? What do the children do all day? (Are there lesson plans? Curriculums? Set education standards? Is there free play?) How are parents included in the facility, and how do parents, teachers and staff communicate? (Is there an active website, email list, text chain, etc.?) How are rest and eating time scheduled? Are there healthful food options? How is discipline handled?
State-licensed facilities have met and/or exceeded the highest criteria for child care, so most parents decide to choose from these options. Another resource parents can base their decision on is Qualityrated. org, a program put in place in 2015 that rates child care programs on additional factors such as curriculum and staff development.
As important as the numbers are, says Miller, it is the visit to the facility that can clinch the decision. If the children and staff look happy, the place is clean and you feel confident walking in and out, you will have found what is best for your child. "It's important to have a list of criteria," she says, "but ultimately, your intuition will let you know the right decision."
STORY: Melanie Lasoff Levs
SimplyBuckhead
Simply Buckhead is an upscale lifestyle magazine focused on the best and brightest individuals, businesses and events in Buckhead, Brookhaven, Sandy Springs, Dunwoody and Chamblee. With a commitment to journalistic excellence, the magazine serves as the authority on who to know, what to do and where to go in the community, and its surroundings.