Noshing in Nashville: A Plate by Plate Guide
Just four hours from Buckhead, Music City is a foodie's paradise
By Kate Parham
Nashville might be known as the birthplace of country music, but today it's making a name for itself in another world: food. With a handful of James Beard nominated chefs, age-old culinary traditions (did someone say hot chicken?) and dozens of new restaurants opening each year, Nashville is one city foodies won't want to miss! Here, a weekend eating tour through Music City:
FRIDAY, LATE NIGHT
When you arrive in Nashtown, make a beeline for Rolling Mill Hill's Pinewood Social, a restaurant-meets-social-hall complete with vintage bowling lanes, private karaoke rooms and even a forthcoming 4-foot-deep outdoor pool. Enjoy the unrivaled entertainment with equally extraordinary eats,like crispy broccoli with almond garlic sauce, extra-crackly fried chicken and hot sweetbreads (a gourmet take on the city's signature dish).
Prices: $7-$20
615.751.8111
www.pinewoodsocial.com
SATURDAY BRUNCH
Head to the quirky 12South neighbor- hood for a sinfully delicious brunch of sweet, cast-iron-skillet sticky buns with pistachios, and uber-crunchy house- made potato chips at Josephine, a neighborhood restaurant run by Yankee- turned-Southerner Chef Andy Little. Don't miss his glorified cheesesteak—a grilled beef heart sandwich with mush- rooms, onions, peppers and housemade cheese whiz.
Prices: $10-$21
615.292.7766
www.josephineon12th.com
SATURDAY DINNER
The building, which dates back to 1895, housing James Beard award winner Sean Brock's second outpost of his beloved Charleston restaurant isn't the only thing historic about Husk. Brock's farm-to-table cooking is rooted in Old South culinary traditions and ingredients, all thoughtfully balanced with modern techniques—think warm oysters bathed in green garlic butter, Carolina rice cakes smothered in pimiento cheese, crispy pig ear lettuce wraps swimming in soy pepper glaze. Prepare to be truly wowed.
Prices: $10-$29
615.256.6565
www.husknashville.com
SUNDAY LUNCH
Hot chicken is to Nashville what foie gras is to the Hudson Valley, or ceviche to Miami—you'll find some of the city's best at Hattie B's. Be prepared to wait in line, but know the fiery fried chicken is well worth the wait, especially when
topped with extra pickles. Prices: $8-$12
615.678.4794
www.hattieb.com
SUNDAY DINNER
Germantown has been abuzz for the past couple of years, thanks to Chef Philip Krajeck, who brought Nashvillians Old World cuisine and "modern peasant food" when he opened Rolf & Daughters in the former Boiler Building of the 100-year-old Werthan Factory. Don't miss the chicken liver paté with cacao or the made-from- scratch garganelli verde with heritage pork ragout. For dessert: rice pudding with Campari and grapefruit.
Prices: $10-$20
615.866.9897
www.rolfanddaughters.com

___________
Between Meals
COUNTRY MUSIC HALL OF FAME AND MUSEUM
Explore this 40,000-square-foot, state-of- the-art facility, which houses thousands of music artifacts and archives, not to mention an 800-seat theater and a full- service restaurant. This spring, CMHF will open a 220,000-square-foot, $75 million expansion, more than doubling its size.
HONKY-TONKS
No trip to Music City is complete without a visit to a honky-tonk. Hit the dance floor at Robert's Western World (above) and Legends Corner, and see for yourself where so many country music legends got their start.
CANNERY BALLROOM
For music enthusiasts who prefer more modern, alternative tunes, head to Cannery Ballroom, one of the city's few large-capacity clubs.
PARTHENON
The world's only full-sized reproduction of the Greek Parthenon can be found right in downtown Nashville. It houses a copy of the Greek sculptor Phidias' statue of Athena— the largest piece of indoor
sculpture in the Western world—alongside fine art galleries.
CHEEKWOOD BOTANICAL GARDEN & MUSEUM OF ART
Bloom enthusiasts will revel in the 55 acres of botanical gardens found at this private estate of the Cheek family (of Maxwell House fame). There's also a sculpture trail and a museum of art!
___________
Where to Stay
Connected to the Country Music Hall of Fame, Omni Nashville opened its doors in September 2013—the $250 million, 800-room property is now the headquarter hotel for Music City Center, though it's just as ideal for leisure travelers. The 21-story hotel is home to three restaurants—be sure to stop in at the impressive homemade biscuit bar in Kitchen Notes—a local coffeehouse, rooftop pool and Mokara signature spa. Couple those amenities with direct access to Hatch Show Print, one of the oldest working letterpress print shops in America, and you'll never want to leave! Keep an eye out for the remarkable art showcased throughout the property— nearly 75 percent comes from local artists, and all incorporate the unique musical culture that's made Nashville what it is today.
250 5th Avenue South Nashville, Tenn. 37203
615.782.5300
www.omnihotels.com
___________
About Nashville
For more information, visit the Nash- ville Convention and Visitors Bureau:
150 4th Avenue North, Suite G-250 Nashville, Tenn. 37219
615.259.4747 | www.visitmusiccity.com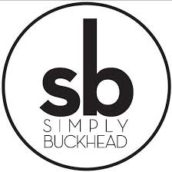 SimplyBuckhead
Simply Buckhead is an upscale lifestyle magazine focused on the best and brightest individuals, businesses and events in Buckhead, Brookhaven, Sandy Springs, Dunwoody and Chamblee. With a commitment to journalistic excellence, the magazine serves as the authority on who to know, what to do and where to go in the community, and its surroundings.