Restaurant Gurus: Tonya and Michel Arnette
By Sarah Gleim | Photos by Sara Hanna
The restaurant business is at the heart and soul of Brookhaven couple Tonya and Michel Arnette's relationship—literally. The couple met when they were just 25 while working at Trio restaurant (part of the now-defunct Peasant Restaurant Group)—she was a bartender and he was a server. Fast-forward through 12 years of service at Buckhead Life Group—he at Pricci and Buckhead Diner, she at Veni Vidi Vici—when the two practically spearheaded the culinary boom in Brookhaven by opening their first restaurant, Haven.
That was in 2003. Since then, Haven and its sister restaurant next door, Valenza, have been two of Brookhaven's most successful neighborhood eateries. "When we first opened Haven, people who didn't know us thought we were this couple with a lot of money who just wanted to open a restaurant," Michel says. "On the contrary. We had no money. But we had a super guy who really believed in me. He was there when it was time to open our own place and he is my investor."
It took Michel a year to find the right spot. He searched all over the city before deciding on the Dresden Drive location. The couple, married now for 22 years with a 20-year-old son, had already been living in Brookhaven for almost eight years at that time.
"When we first moved to Brookhaven, we always had to drive to Buckhead or Midtown to go out to eat because there was nothing here," Tonya says. At the time, many young couples were moving to Brookhaven because it was so close to Buckhead—and affordable—and she and Michel felt there was a need for restaurants in the neighborhood. "It was risky, but we felt like it was the right place to be," she says.
Haven was a success immediately—no doubt in part because of the food, but also because of Michel and his warm and inviting demeanor. "He had a huge following from his years as a server and GM," Tonya says. "People love the way he
takes care of them, so when we opened, we were busy right away."
And Michel prides himself in taking care of his employees in much the same way, which has created a rewarding work environment for his staff. Haven chef Stephen Herman has been part of the team since day one, and has been execu- tive chef for more than 8 years, which is practically unheard-of in the restaurant industry. Last year Michel and Tonya gifted Herman with a partnership in Haven for all of his hard work.
"We are blessed with all of our people," Michel says. "When all is said and done, we have a family of people who understand the culture, identity and what's important to us in operating a business that takes care of people."
But despite living and breathing restaurants for the last 30-plus years, Tonya decided to take a step back three years ago and focus on family life. She spent as much time as possible with son Valen during his junior and senior years of high school before he left for college. "It was really the right time for us, too," Tonya says. "We had worked together for so long. We did all of this ourselves. It has really been a family thing." Today she volunteers for numerous local animal rescues, including Angels Among Us, the Atlanta Humane Society and Furkids, and still loves the restaurant business.
Both Tonya and Michel recently celebrated their 50th birthdays and are relishing this time in their lives. They still dine out together often, especially when a new restaurant opens. "I'm all about trying the new foods and seeing how the spaces are decorated and designed," Michel says. "We do that when we travel, too—especially in New York, San Francisco and Chicago."
"Aria is our go-to for special occasions. We think Gerry Klaskala is an amazing chef," Tonya says. "And we love Decatur. No. 246 is one of our favorites. We go to casual spots like Taqueria del Sol a lot, too." And they have enjoyed attending concerts through the years with Valen and watching his love for music blossom. "He has been to big concerts and really small venues and his music repertoire includes everything from The Black Keys and Led Zeppelin to LMFAO," Michel says. "We've really sparked his interest in music."
They did not, however, spark Valen's interest in the hospitality industry. While he did tackle a few shifts waiting tables in high school, it's never been his cup of tea. Tonya and Michel are fine with that and extremely supportive of his pursuing a degree in information security and assurance at Kennesaw State University.
Perhaps that's because they both understand the passion it takes to be successful restaurateurs, let alone thrive at it. "This business is called hospitality and there are so many people who have lost sight of that," Michel says. "I think it's a lost art. If you're going to open a place to feed people in a social environment, don't you think hospitality is the most important thing?"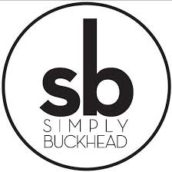 SimplyBuckhead
Simply Buckhead is an upscale lifestyle magazine focused on the best and brightest individuals, businesses and events in Buckhead, Brookhaven, Sandy Springs, Dunwoody and Chamblee. With a commitment to journalistic excellence, the magazine serves as the authority on who to know, what to do and where to go in the community, and its surroundings.