Style in bloom
At Pollen, wife-and-husband team Bonnie Garrison and Chris Condon create the perfect arrangement
By Andrew Alexander | Photo: Pollen
Pods, vines, thistles, pinecones, fantastic buds and exotic blooms—whether it grows, curls, creeps or blossoms, it can become part of an arrangement at the unusual floral boutique Pollen.
"We get things other florists don't use," says shop owner Bonnie Garrison, 46, who has run the cozy little shop in the heart of Buckhead on East Paces Ferry Road with her husband Chris Condon, 42, for the past eight years. Since its opening, the pair have sought to create a singular aesthetic in their work. "We have a certain look, so our ideal client has to be someone who is willing to go with our look. We really do our thing. You have to be open to surprises." Pollen sells primarily cut flowers, but the pair also put their unique stamp onto potted plants, gardening, weddings and parties, and in the selection of gifts like handmade cards and artisanal pottery in their retail store. Garrison and Condon choose unusual plants for their arrangements and try to source seasonally and locally, including some blooms and vines from their own garden. Their home base in the Serenbe development southwest of Atlanta also allows them to look through the abundant forests there for natural objects to add to their arrangements. "We get a lot of inspiration from the woods," Condon says. "We hike a lot, and we forage a lot."
"Even though it's only an hour away, a lot of pine trees that don't do well in Atlanta are very prolific there," Garrison says. "We find these big, beautiful pinecones on the trails. We even find mosses and other things that can become part of an arrangement."
Husband and wife share an aesthetic that favors a rustic, lush, full, colorful look. Garrison grew up in Athens and attended the University of Georgia, originally majoring in English. When she arrived in Atlanta in 1991, her first
job was as a part-time assistant at Flowers of Holland, formerly at Lenox Square. A friend who had seen her work recommended she start working full-time at Planters, a gardening business that shared her offbeat aesthetic. "I
just really liked it," she says. "I started working there one spring and it opened my eyes to a whole new world. Just the types of things we were able to do: It was a different ball game from a flower shop at the mall."
Condon, a sculptor and a recent graduate from the Rhode Island School of Design, was working on an outdoor sculpture project for Planters when the two met and hit it off. "I dragged him into the business," she jokes. "He grew to love plants, and he was really supportive when I wanted to leave Planters and start doing my own thing."
Condon still has a working studio and sells his sculptures at galleries around town, including Buckhead's Signature Shop. He says that his work as a sculptor influences his work in floral arranging, and vice versa. "It's always about form and composition," he says. "For our events, there's more than just flowers on the table. We start getting into environments and building things, working with light fixtures and walls. That's something I bring to the design aspect that works really well."
The couple says they've witnessed an evolution in Buckhead tastes and styles over the years. "I think Atlanta has become less formal, which is good," Garrison says. "I feel like when we started out ten years ago, people just expected these big, stemmy, formal, hotel-type arrangements. I think people have moved away from that. Things are more organic and relaxed, even if it's a more formal event. And people aren't as frightened about color as they used to be."
In the end, the flowers themselves are just an extension of a broader style, an aesthetic which the couple says extends to every aspect of life. "I'm just so crazy about style, especially mixing it up," Garrison says. "So many people are worried about all these 'rules' about style. But I think it's great to bend the rules. At home we have so many different colors and patterns we put together. I think it's that way with flowers, too. If it's something you really love, it's going to go with the other things you love."
Pollen
432 E. Paces Ferry Road | Atlanta | 30305
404.262.2296 | www.pollenatlanta.com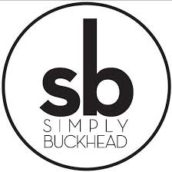 SimplyBuckhead
Simply Buckhead is an upscale lifestyle magazine focused on the best and brightest individuals, businesses and events in Buckhead, Brookhaven, Sandy Springs, Dunwoody and Chamblee. With a commitment to journalistic excellence, the magazine serves as the authority on who to know, what to do and where to go in the community, and its surroundings.