New hotel offers a revival oasis between binges.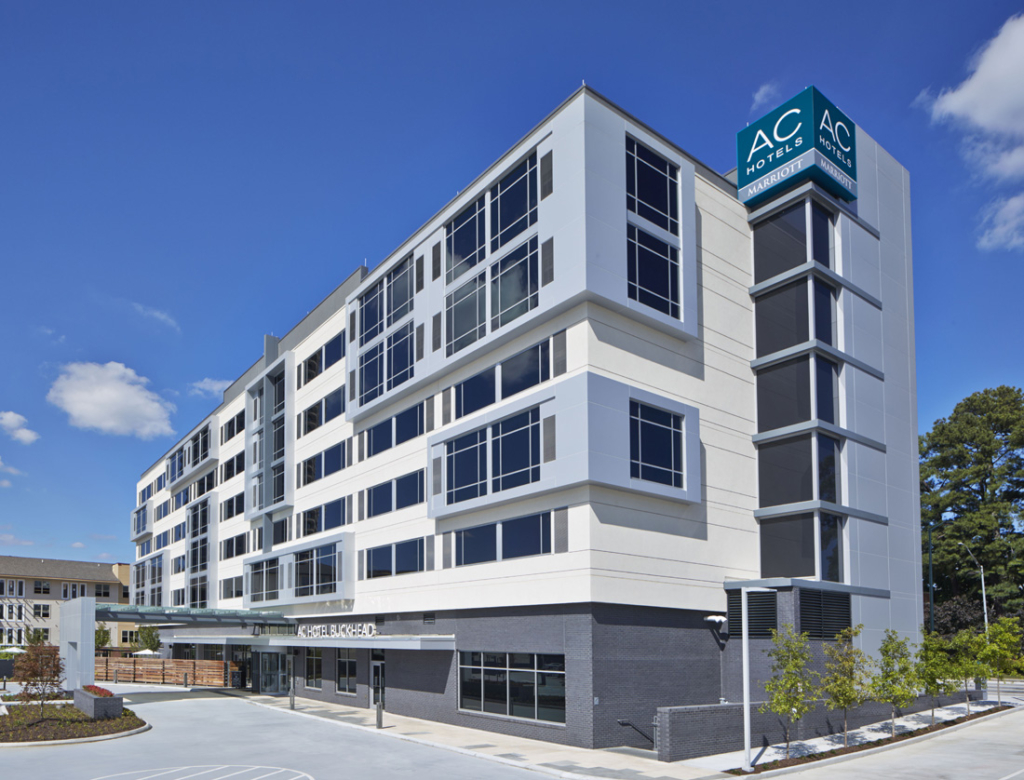 The sun begins to edge around the corner of the dark drapes covering two picture windows. The crisp linen sheets and the fluffy duvet are hard to leave, but there's a coffee pot nearby waiting to wake your taste buds. Better still, what sits just a short stroll from this sleek hotel room is worth getting out of bed for. Toss back those drapes and luxuriate in the view: Nordstrom's looms just a few yards ahead.
A sweeping view of Phipps Plaza is the first thing many guests awake to after a night at the AC Hotel Atlanta Buckhead. The sleek, European-style boutique hotel in the Marriott chain opened its doors on Wieuca Road in April to cater to busy business travelers and laid-back leisure guests. And if your leisure is shopping, it's hard to beat AC's location.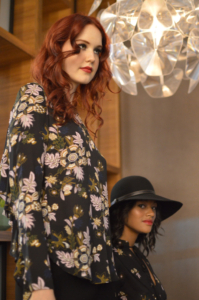 The 166-room hotel nestles up to the city's premier, designer packed mall, and the geography hasn't been lost on the hotel's management. Already, execs have established ties to the retail center through a series of fashion events that have included a Saks Fifth Avenue fashion show and a Trina Turk shopping event accompanied by peach Negronis and appetizers.
"Our partnership with Phipps Plaza has been tremendously beneficial in the opening of our hotel," says Jamie Krueger, AC's director of sales. "Atlanta is a very fashionable city, and our proximity to luxury shopping is something we are proud to offer our patrons."
Full disclosure break: In a previous life, an HR career with a department store just about killed my desire to spend any more time than necessary in a mall. But I have family members who fantasize about having unlimited time to roam the hallowed halls that Giorgio Armani, Tory Burch and Lilly Pulitzer call home. And a few wouldn't mind idling away a weekend at Legoland, either. So with both perspectives in mind, we booked an overnight stay.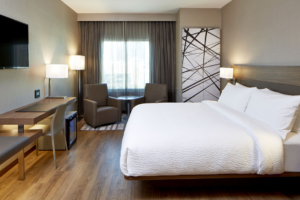 From the outside, the hotel radiates an all-business approach. Its glass-and-steel exterior opens to a lobby with an uncluttered, contemporary edge highlighted by a gas fireplace and seating areas. No frou-frou throw pillows or overstuffed armchairs here. The same style continues across to the chic bar, where drinks and tapas are served in the evenings, and beyond to a small dining area of pale-wood tables where a continental breakfast buffet is loaded with hard-boiled eggs, thinly-sliced meats, yogurts, granola mixes and fruits. A 24-hour fitness center and small, heated pool are also on the main floor.
The average-sized guest rooms reflect the same European- inspired design. The white duvets and plump pillows are inviting; the flat screen connects to your personal Netflix account when you're ready to put your feet up and unwind. Each space reflects the minimalist approach: Instead of chunky dressers and nightstands filling up the wood floors, suitcase racks, bedside tables and desk areas are supported by metal brackets. In the bath, towels and amenities are stacked on a silver, roll-out cart below the sink. The coolest room feature has to be in the two-headed shower, where the floor slants ever so slightly toward a metal bar that is the drain. Gross shower drain problem solved!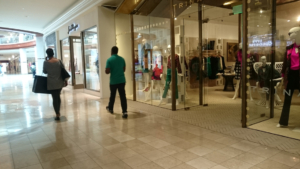 It's all very comfortable, but why linger when a world of exquisite shopping awaits nearby? Anyone who's ever battled for a parking space during the holiday season may want to try a new approach this year. Leave the car with the valet, check in for a shopping stay and stroll over to Phipps and Lenox to check off that gift list. Even with a 5 o'clock break at the AC bar for a Manhattan and a few nibbles, there will still be time to squeeze in a bit more shopping before heading to dinner at one of the many terrific options nearby: Davio's and The Tavern are in Phipps, while St. Cecilia and F&B Atlanta are minutes away. While the mall crowd is still fighting its way through traffic on Lenox Road, you'll be sinking into the softness of an AC bed, your job as Santa just a bit less stressful this year.
AC HOTEL ATLANTA BUCKHEAD AT PHIPPS PLAZA
3600 Wieuca Road, Atlanta 30326
470.231.3030
achotels.marriott.com
Average weekend rate: $159
Average weekday rate: $249
STORY: H.M. Cauley
Photo: T. Opdyke III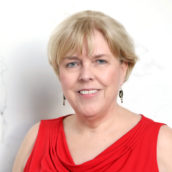 H.M Cauley
Atlanta-based writer and editor contributing to a number of local and state-wide publications. Instructor in Georgia State's Communication department and Emory's Continuing Education division.