Soaking up the sun and soulful, chill vibe on the California coast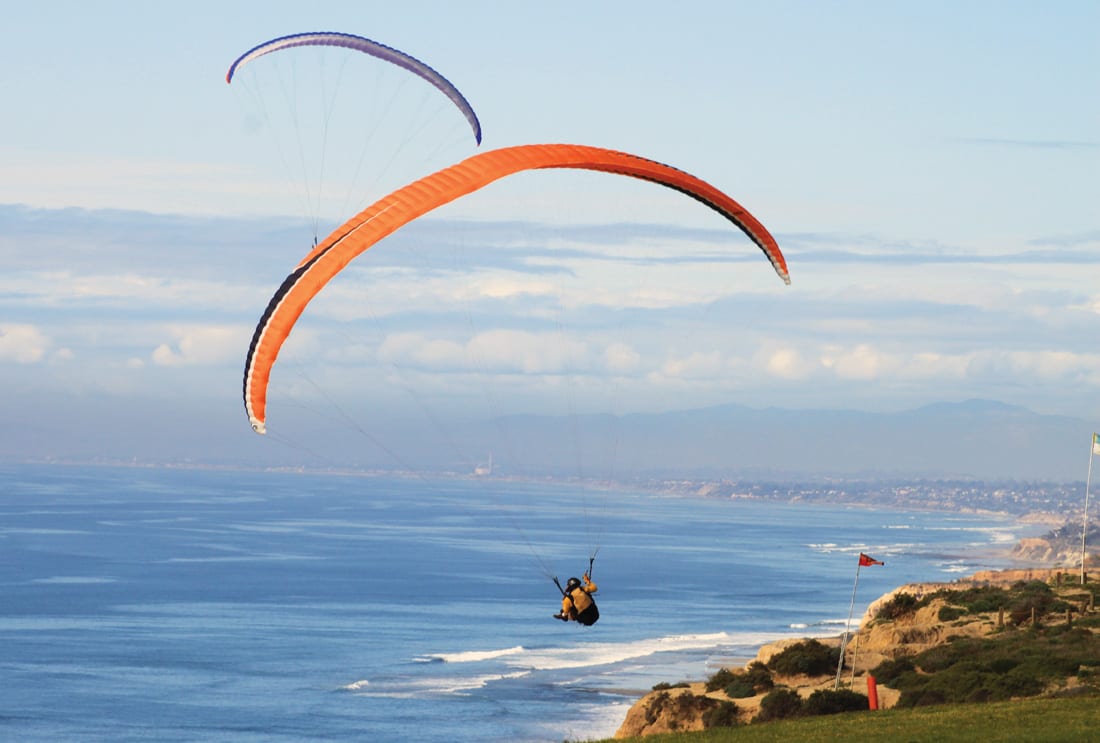 San Diego, my hometown. I can be a stressed mess at times, but whenever I go back for a visit, a peace comes over me the moment the plane hits the tarmac. You can learn a lot about people when you visit their hometown, which is why I took my kids there recently. This Southern Cali spot has a vibe unlike any other city I've been to in America, and I was eager to share it with my 11- and 15-year-old sons.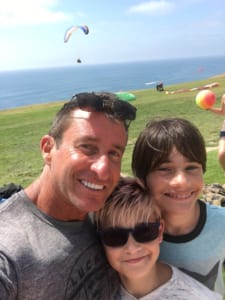 Any trip to San Diego has the "musts," such as SeaWorld and the San Diego Zoo. I'm not generally a lover of zoos, but the latter's open-air, cage-less enclosures are built so you feel as though the animals are actually at home there. It's a hilly, long walk to see all the 3,700-plus animals, though, so be prepared.
If I had a dollar for every time I went to SeaWorld as a kid, I could build my own animal park. It has everything from roller coasters to sea lions and everything in between. Check the schedule, because when I went, the park had a nightly show called Electric Ocean that was spectacular. It was part laser show, part Cirque du Soleil, all set to pulsating music that kept you on your feet the entire time.
San Diego is one of the sunniest cities in the country, and as a local, I can tell you that makes for some great sunset viewing. The best spot in town to enjoy it is the Mt. Soledad National Veterans Memorial. Most tourists have no idea how to get there or what it is, so it's relatively uncrowded. The 360-degree view from the top is breathtaking, and the site itself is the only memorial honoring veterans, be they from the Revolutionary War or the current war on terror, with an image of each soldier.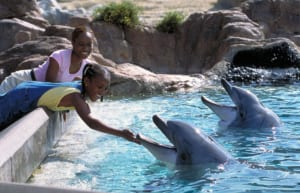 Great views can also be had, if you're feeling adventurous, by going tandem paragliding at the Torrey Pines Gliderport. I lived in San Diego most of my life and only discovered this place while on my vacation with my kids. Soaring through the sky as you gaze out over the La Jolla coastline is exhilarating, and was easily the most memorable thing we did on the trip.
The city has a ton of wonderful places to stay, but for me, it's all about the beach. Every time I go back, I stay at Tower 23, located just steps from the ocean. The hotel rents chairs, bikes and beach gear, and the restaurant is great, too—right in the heart of the Pacific Beach scene. There's also a fantastic Mexican food spot just up the street called Taco Surf that's frequented mostly by locals. The line can be a little long, but it's so worth it. It's cheap, no-frills Mexican food at its best.
Another cool place to hang with the locals and watch the sunset is a dive beach bar called Lahaina Beach House. It's one of my favorite places on Earth— nothing fancy, but everybody is so friendly, and you can feel the uniqueness of San Diego there. If you get a chance to break away from the kiddos, check it out.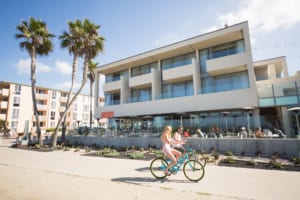 San Diego is like a surf town that grew into a massive city but that kept its youthful, soulful, chill vibe. There really is no place like home.
FOR MORE INFO:
San Diego
sandiego.org
STORY: Bert Weiss
Photo: Courtesy SanDiego.org
Photo: Courtesy Eat.Drink.Sleep
Photo: Courtesy SeaWorld San Diego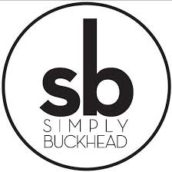 SimplyBuckhead
Simply Buckhead is an upscale lifestyle magazine focused on the best and brightest individuals, businesses and events in Buckhead, Brookhaven, Sandy Springs, Dunwoody and Chamblee. With a commitment to journalistic excellence, the magazine serves as the authority on who to know, what to do and where to go in the community, and its surroundings.