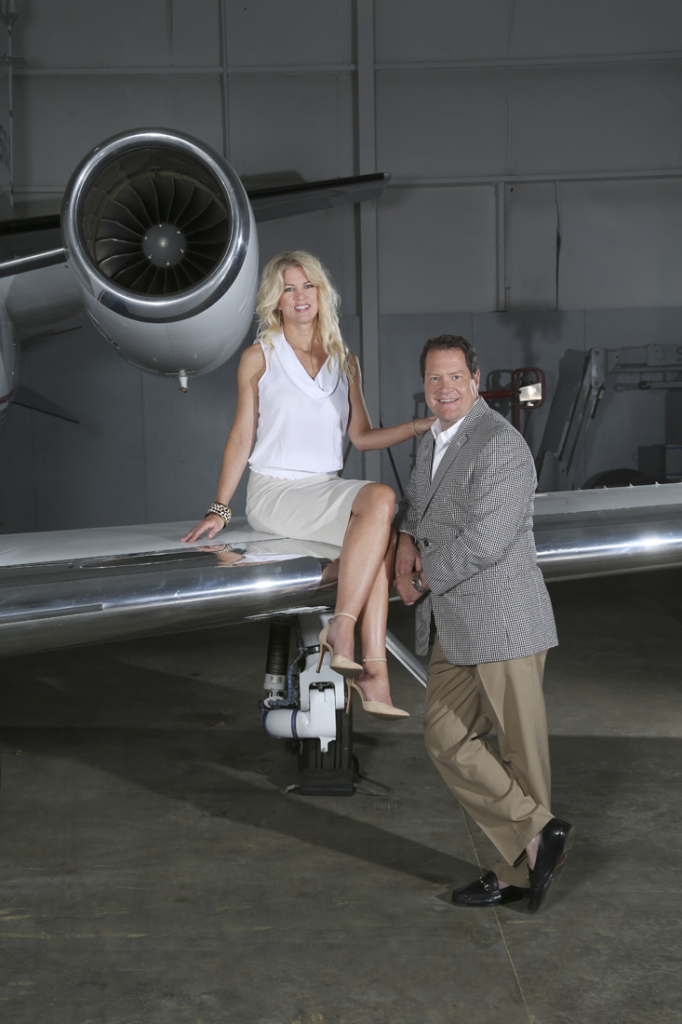 Six months ago, Kelly and Kenny Keith opened Bon Glaze, a gourmet doughnut shop in Brookhaven that's received rave reviews for its creative, made from scratch concoctions such as the Bacon Butterscotch and Orange Fanta with Pastry Crème. With a second location set to open in Buckhead in mid-June, the couple doesn't have much time for travel at the moment, but it was the constant business trips in their previous corporate jobs that led them to open Bon Glaze in the first place. "Wherever we went, we would seek out the best doughnut shops," says Kelly, 50, who notes that she and Kenny, 48, were both gone up to 250 days a year for work. As their daughter, Brooke, now 9, got older, though, they decided they had missed one too many of her violin recitals, so they quit their executive gigs and decided it was time to make the doughnuts.
What's your biggest pet peeve about traveling?
Kelly: The AC blasting when I open the hotel door. Why do they assume we want it freezing?
What's your best advice for curing jet lag?
Kenny: Stay moving. If you lay down, it's extra misery.
Have you ever met anyone while traveling and become business partners, lifelong friends or romantically involved with them?
Kelly: Kenny and I actually met on an airplane! Kenny says I kept coming by his seat, but he really kept coming by my seat to flirt with me. It worked. Three days later we had our first date. Five years later we were married.
Any insider tips on getting around Hartsfield-Jackson?
Kenny: Get there two-and-a-half hours early on Monday. Everyone is flying out on business trips after weekends at home. The security line is wrapped around three or four times.
What's been your favorite trip ever and why?
Kelly: Cabo San Lucas, Mexico. We took our then 3-year-old daughter, Brooke, for her birthday. A hurricane threat had just come through, but we decided to go anyway. Fortunately, the hurricane ended up passing Cabo by, but our resort was virtually empty from cancelled reservations, so we were followed around for a week by the staff, who catered to our every whim. For Brooke's birthday, they decorated our room with balloons, confetti and fun towels in the shape of animals, and gave her a cake one afternoon while we were at the pool.
What's the weirdest or most exotic thing you've ever eaten while on the road?
Kenny: Sea urchin sushi in Germany. Not a good idea.
What place or activity is on your travel bucket list?
Kelly: Paris. We're going later this year. Neither Kenny nor I speak French, but Brooke attends French school, so we can't wait for her to be our translator. Even though she's a seasoned traveler (she's on passport number two already), Brooke sees each new city with wide eyes and a thirst to understand the culture and history.
What's your favorite travel-related movie or book?
Kelly: The Holiday, with Kate Winslet. We've belonged to a home exchange site for three years, but we've yet to get up the courage to exchange. We're committed to doing it sometime next year.
How do you stay fit on the road?
Kenny: It's a work in progress since one of our go-to activities is to search out new and inventive doughnut shops on our travels.
SimplyBuckhead
Simply Buckhead is an upscale lifestyle magazine focused on the best and brightest individuals, businesses and events in Buckhead, Brookhaven, Sandy Springs, Dunwoody and Chamblee. With a commitment to journalistic excellence, the magazine serves as the authority on who to know, what to do and where to go in the community, and its surroundings.