DISCOVER A WORLD OF MILLINERY MAGIC AT BUCKHEAD VILLAGE.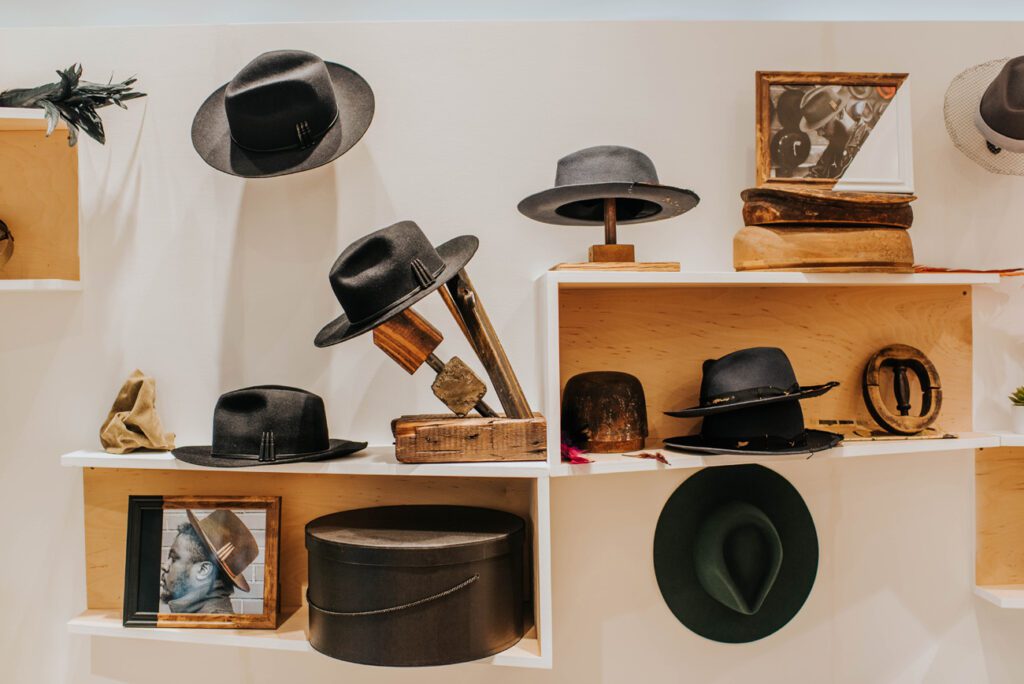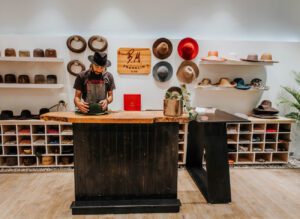 Whether stepping out in a jazzy fedora, saddling up with a rugged Stetson or showing off a frilly derby-worthy fascinator, hats have long captured the collective imagination for reasons both practical and pretty with a storied history that dates back to before 3,000 BC. Experience the artisan craft of hat-making first-hand in a two-hour session at B.M. Franklin at Buckhead Village.
Led by expert hatters in small group settings with a six-person max, the workshop features an introduction followed by an interactive demonstration of the age-old techniques and tools of the trade. Those who want to take home their own topper at a discounted rate, can customize it from the ground up, accessorizing with a stash of handmade trinkets and vintage materials.
"People wear hats for many different reasons," says Brandon Franklin, founder and head designer, whose passion was ignited while working at Worth & Worth, one of New York City's oldest hat shops. "Fashion statements are great, but a lot of times they end up being trends that come and go. If you combine ergonomics and style into a piece, you will never want to take it off. This is the mark of a quality hat that lasts a lifetime."
THE ART OF HAT-MAKING EXPERIENCE AT B.M. FRANKLIN
Fridays in September 6-8:30 p.m.
$100
Buckhead Village
256 Buckhead Ave. N.E.
Atlanta 30305
470.523.5800
bmfranklinco.com