Electric Owl showcases film and TV sustainability.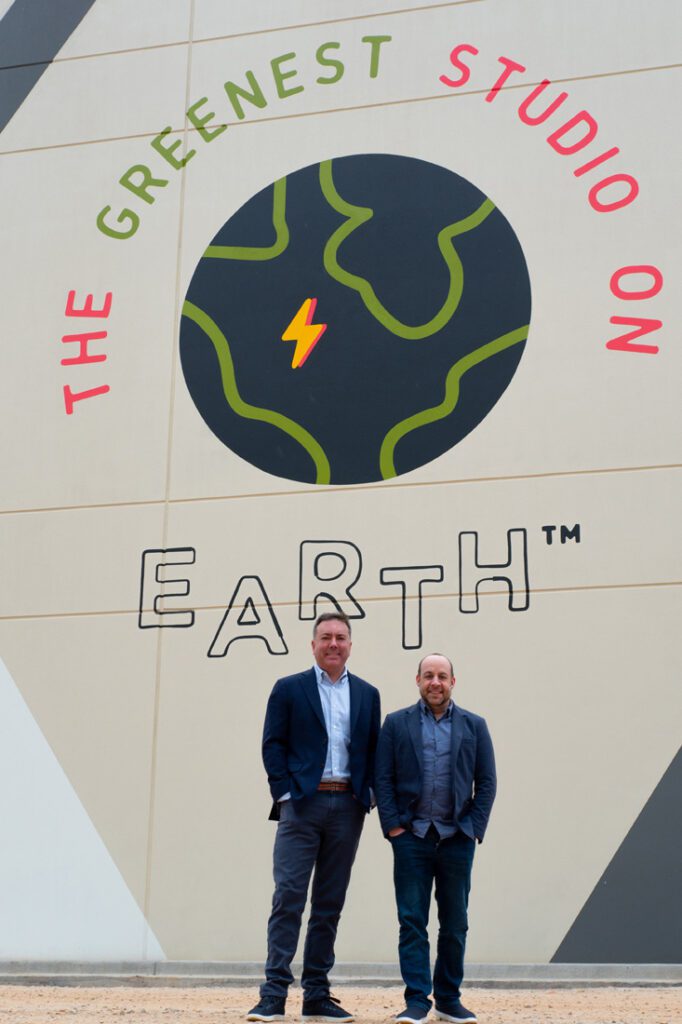 The filmmaking version of a boutique hotel chain has opened its first location just east of Atlanta.
Electric Owl Studios, which opened in June, is one of many soundstage facilities between Douglasville and Athens. But principals Michael Hahn of Buckhead and Dan Rosenfelt of Dunwoody say their 18-acre site across from the Indian Creek MARTA station has the attributes to be a star.
Electric Owl is the first purpose- built soundstage complex certified to meet Gold LEED specifications, thanks to elements such as recycled building materials, carbon negative concrete, all-LED lighting, proximity to transit, 48 plug-ins for electric vehicles and solar panels producing 30% of its electricity. Electric Owl is trademarked as "the greenest studio on Earth."
But Hahn, who leads construction, and Rosenfelt, who oversees operations, say customer service is key to their high-end boutique for film and TV production.
"We're here to take care of them," says Rosenfelt, a Philadelphia native and Hollywood veteran who moved to Atlanta in 2016 to run Hahn's last studio development, Third Rail Studios in Doraville, which Gray Television bought in 2021. "We're not here to nickel and dime. We're not here to hassle. We've given thought to every department on a film and TV show to ensure that they have what they need."
That care is the source of the name Electric Owl, a term for a railroad's night watchman, although owls also used to live on the property, says Hahn, a Georgia native who started building studios after moving back to Atlanta in 2012 after 15 years in Los Angeles development. "We thought it was a good metaphor for what we do as studio operators in making sure productions are safe and settled, and they have everything that they need."
The amenities range from hotel-type rooms with beds and showers to a cafe and a dog park.
"You can be utilitarian and provide just the box, or you can do something a little more special and give them that feeling of home," Rosenfelt says.
The six soundstages totaling 140,000 square feet make Electric Owl a cozier size than facilities such as Trilith, Shadowbox and the Assembly expansion around Third Rail.
It's ideal for one or two productions at a time. The soundstages are arranged in two sets, as are support facilities such as costuming and construction, so crews can stay out of each other's way.
Even a $100 million-plus film planning to stay for a year often won't book space more than a week in advance. That's another way Electric Owl is like a hotel, Rosenfelt says. "You don't know who's coming, and you don't know when they're coming, but you know they're coming."
Georgia and the world don't have enough soundstages, Hahn says, so Electric Owl is expanding to New York, where it has 18 acres north of the city, and London, where it is seeking a site.
"We'll hire incredible operators who share our vision and who have the same type of experience," Rosenfelt says. "I also don't ever sleep, so I am available almost 24/7." Just like an electric owl.
ELECTRIC OWL STUDIOS
electricowlstudios.com
@electricowlstudios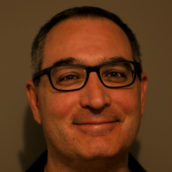 Michael Jacobs
Jack-of-all-trades writer covering almost anything but beauty and fashion at Simply Buckhead; fond of flamingos and sloths.