The University of Georgia football star starts a new chapter!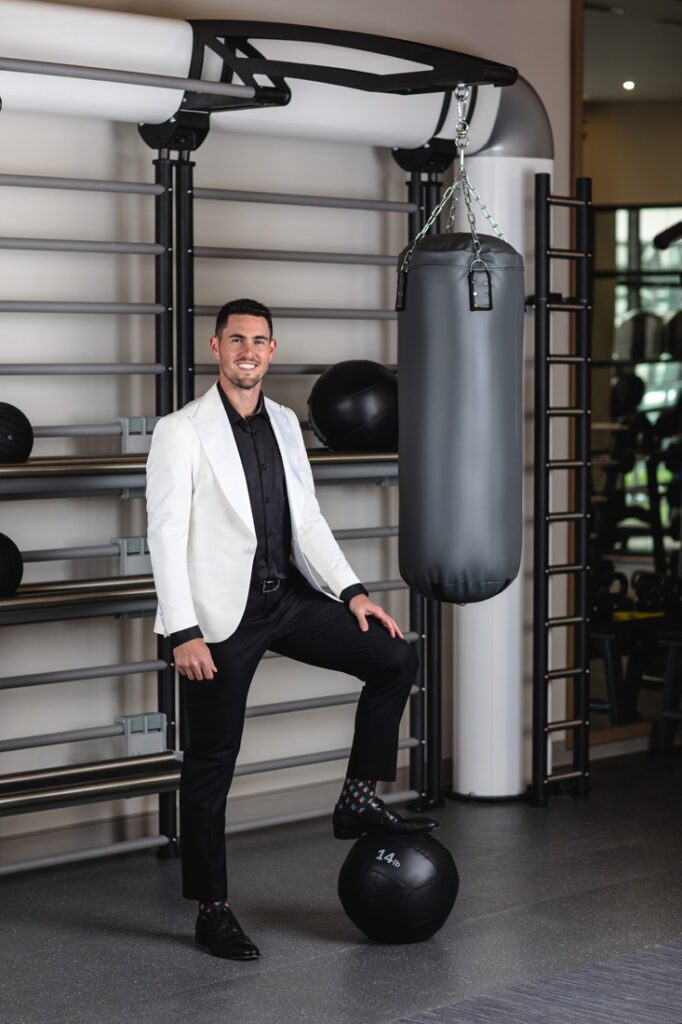 Aaron Murray, the former quarterback of the University of Georgia Bulldogs, has kept himself busy since graduating in 2013. Currently, he's an on-air analyst for ESPN, contributes to Sirius XM shows "SiriusXM SEC Radio" and "SiriusXM College Sports Radio," and has a daily podcast on sports media personality Colin Cowherd's The Volume network called Snaps with Aaron and T-Bob, a show he records from his Brookhaven home studio with former LSU player T-Bob Hebert.
Murray recently added co-CEO to his list of titles. He was approached in 2021 by his former roommate, Ty Frix, as well as Frix's brother, Trent, to explore a new media venture. Murray, the Frix brothers and former UGA running back Keith Marshall are now at the helm of The Player's Lounge, a company aimed at changing the way a player's name, image and likeness are used and monetized in the college sports world.
In 2021, the rules were changed so college players could profit off their name, image and likeness. "The idea that college athletes can make money is still very new. We wanted to create a way for players to connect with fans," Murray says. The Player's Lounge aims to bridge that gap financially for the players while allowing them to get their feet wet with content creation in a way that feels authentic to them. So far, the UGA, the University of Tennessee, LSU and Clemson University tapped into the start-up's content network.
A simple and free email sign-up gives members access to The Player's Lounge's exclusive content. By logging on, fans can see videos featuring Murray in conversation with current UGA quarterback Carson Beck, or the Bulldogs' Chris Smith and Braelen Bridges talking about Georgia football doubters. Articles, live streams and a marketplace with items such as Bulldog-themed NFTs and memorabilia are also available.
Murray and his team have done in-person events, too, such as a BMW experience where five fans got to drive BMWs with Kendall Milton, a UGA running back, and a G-Day tailgate with over 800 fans in attendance. "We're creating a community centered around fan engagement where the players can open up to hosts like Josh Dobbs, myself or Derek Johnson, among others," Murray says. "Now players are driving the content. They can get compensated where they couldn't before."
Beyond fan engagement and finding new revenue streams, The Player's Lounge is helping athletes prepare themselves for media in the post-collegiate world. "A college career is short, and if you make it to the NFL, the average time spent there is three years. The connections you make in college can get you your next job once you hang up the cleats," Murray says. The Player's Lounge helps with administrative duties, pre-production, post-production, social media, editing and more, putting players, not traditional media companies, in control. "All they need to worry about is showing up and being themselves so we can provide great content for the fans."
The Player's Lounge will be onboarding more schools' football programs in the fall. Murray has a full plate with a wife and two children as well, but he's focused on taking his experiences from his post-collegiate career and helping other athletes take ownership of their public images in an authentic and financially smart way.
theplayerslounge.io
@aaronmurray11
STORY: Lauren Finney Harden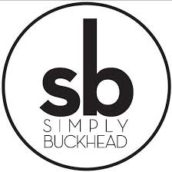 SimplyBuckhead
Simply Buckhead is an upscale lifestyle magazine focused on the best and brightest individuals, businesses and events in Buckhead, Brookhaven, Sandy Springs, Dunwoody and Chamblee. With a commitment to journalistic excellence, the magazine serves as the authority on who to know, what to do and where to go in the community, and its surroundings.