Playtime isn't just for kids. In fact, adults are looking to fill their much-needed downtime with activities that are equal parts entertaining and escapist. Check out these options to add some real fun to your life.
HEALTH AND WELLNESS: BUCKHEAD RUN CLUB
It's the ultimate beer run! Actually, it's the Buckhead Run Club, founded in 2018 as a collaboration between Livable Buckhead and lululemon Buckhead, and now sponsored by Iron Hill Brewery.
"The original idea came from an informal group of like-minded runners who worked in Buckhead and wanted the camaraderie of a group run after work," says Scott Cantrell, Liveable Buckhead's communications director. "Livable Buckhead formalized the group and supports it with the ultimate goal of giving people a healthy alternative to getting in their cars and sitting in traffic. It's a great way to get some fitness in, build friendships and put off your commute home until traffic is lighter."
Buckhead Run Club members gather every Tuesday at 6 p.m. at Iron Hill Brewery and set out on Path400 for a 2- or 3-mile run or walk in a relaxed group setting. All skill and pace levels are welcome, and everyone can stay after the workout to enjoy food and drink at the brewery. Throughout the year, members also participate in 5Ks or other group runs together.
"The key to our success is our continuity and participants' knowing that we are here, week in and week out," Cantrell says. "Finding time for fitness can be hard. Making new friends can be hard. The Buckhead Run Club is here to make both of those a little easier."
BUCKHEAD RUN CLUB
404.842.2680
livablebuckhead.com
@buckhead.run.club
SPORT: ATLANTA SPORT AND SOCIAL CLUB
Looking to join a sports league but don't know where to start? The Atlanta Sport and Social Club, a premier organizer and provider of adult recreational sports leagues and fun social events, could be the answer.
Designed for active adults ages 21 and older, ASSC is home to a variety of traditional and social sports leagues, from basketball, bowling and cornhole to flag football, kickball, soccer and softball, among others. You can even find leagues dedicated to your favorite bar games, such as darts and shuffleboard, through the organization, which launched in 2012 and quickly became the largest sport and social club in the area, serving more than 25,000 participants across 70 leagues annually. What's more, the ASSC hosts several events throughout the year, including Atlanta Field Day, the Atlanta Grilled Cheese Festival, Atlanta Oktoberfestand the Strikeout Hunger softball tournament.
The ASSC makes it easy to find the league that suits your interest through its website that posts league options, schedules, signup information and more. The site also provides information about pick-up games in neighborhoods across the area through a collaboration with OpenSports via the OpenSports mobile app. The ASSC is a one-stop shop for all of your sports league needs, and you'll undoubtedly find what you're looking for with a couple of clicks and a competitive spirit.
ATLANTA SPORT AND SOCIAL CLUB
678.869.4690
atlantasportandsocialclub.com
@atlantassc
INTERACTIVE: BEAT THE BOMB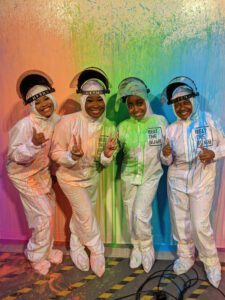 The escape room has become one of today's most popular recreational outings for adults. If you're looking to take the experience up a notch, plan a visit to Beat the Bomb, which opened in Upper Westside in October 2022.
"No other escape room ends with a giant paint bomb or foam bomb if you lose," says Michon van As, the brand's marketing director. "At Beat the Bomb, teams must advance through five high-tech video game-based rooms, including an epic laser maze. The games require all players to actively work together, making the experience far more social than your traditional puzzle-intensive escape room." If your group doesn't crack the code in the time allotted, you'll come face-to-face with either a paint or foam bomb, depending on the mission you've chosen. Fortunately, all guests are suited up in hazmat gear to add to the experience.
The attraction offers a full bar, beer garden area and food menu that allows you to enjoy some pregame refreshments or to keep the party going after you've finished up in one of the glass-walled bomb rooms. And because the facility is constantly developing new games and game levels, you'll never have the same experience twice. Van As says, "You can expect to walk away with some epic memories, and every player gets free photos and videos of their blast."
BEAT THE BOMB
404.458.6562
beatthebomb.com
@beatthebomb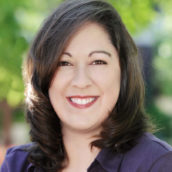 Amy Meadows
15 Minutes With columnist at Simply Buckhead. Freelance feature writer, children's book author and President of Green Meadows Communications, LLC.