GEAR UP FOR ACTION AT NEW GAMING VENUE IN UPPER WESTSIDE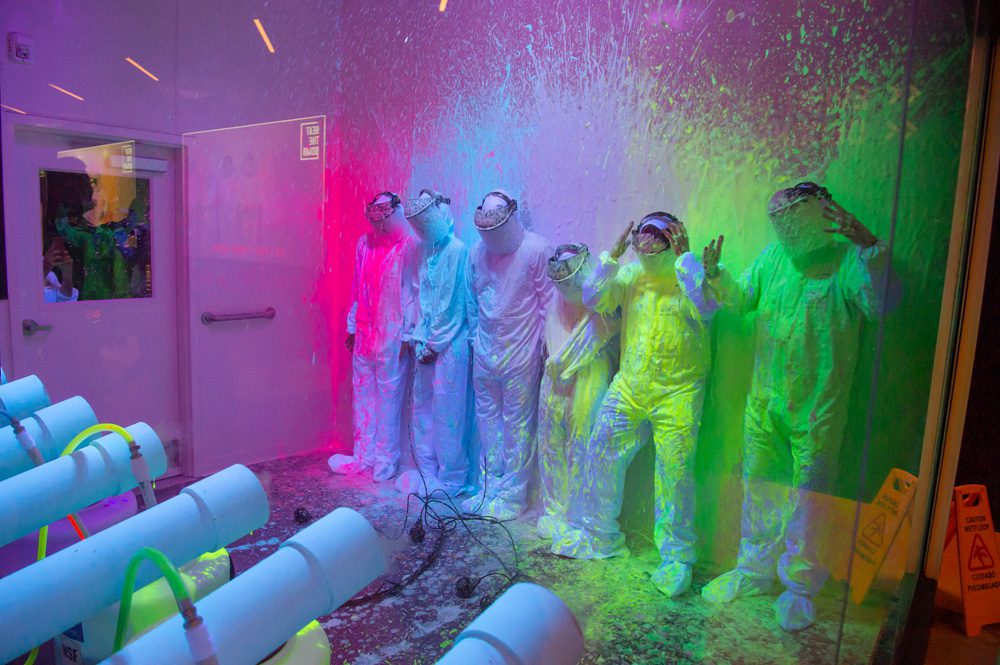 Time is ticking at Beat The Bomb Atlanta, where your mission is disarming the world's largest paint bomb. A dire fate awaits those who fail: 10 gallons of neon-reactive paint blasting out at 25 miles per hour.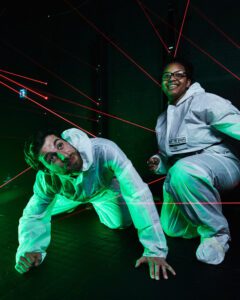 It's all part of the adrenaline rush at the immersive social video game company now open at 1483 Chattahoochee Ave. Guests can team up in "Mission" game rooms or kick back in one of four private "Game Bays." A full-service bar serves colorful cocktails and local brews, with a menu of snacks, including specialty hot dogs and pizzas.
For the signature, one-hour "Mission," groups of four to six players don hazmat suits and helmets to tackle five hi-tech rooms with touch screens, motion cameras, radio-frequency Identification (RFID) readers, projectors and lasers. Teams earn time on the bomb clock as they level up. In the final room, it's do or die. Brace yourself: Fewer than 10% of teams succeed the first time around.
"We make it hard to win on purpose," says Beat the Bomb Marketing Director Michon van As, likening the aftermath of the blast to a Jackson Pollock painting. "It's completely safe but totally thrilling and energizing."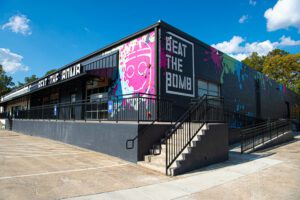 Teams can try again or opt for another mission with a foam bomb in the reprogrammable system. The explosive action is captured via photos and slow-motion videos, and sent to players' cell phones to share on social media.
The Atlanta launch follows the success of the company's flagship location in Brooklyn. "We've made a special spot in Atlanta where you'll want to kick back and hang out at for hours, be it a Tuesday afternoon with your kids or Saturday night with friends."
BEAT THE BOMB
beatthebomb.com/atlanta
@beatthebomb