BUCKHEAD KITTIES AND CANINES ARE TAKING OVER INSTAGRAM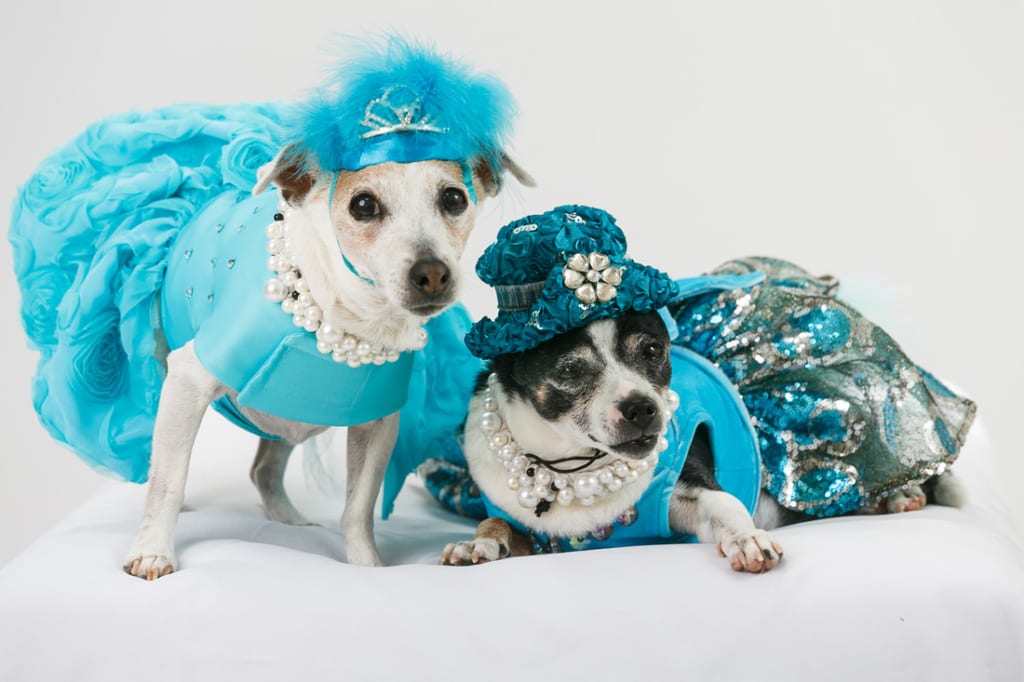 From Tuna, the Chiweenie with an overbite and a best-selling book, to Grumpy Cat, the furry sourpuss that boasts more merchandising deals than most human celebrities, there's no shortage of prominent pets on the Internet. And because these famous felines and canines often get their starts on social media, the next four-legged star could hail from anywhere, including right here in Buckhead, where numerous local cats and dogs have already amassed impressive Instagram followings.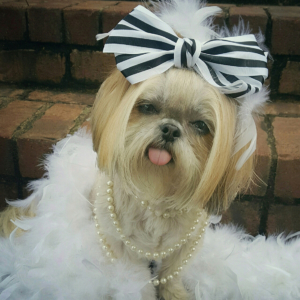 Take Sparkles the Diva, for example. Scroll through this Shih Tzu's Instagram, and you'll see that this tiny pup is big on fashion. From swimsuits and sunglasses to ball gowns and pearls, this well-dressed pooch has modeled it all, and her stylish photos have garnered her more than 50,000 followers.
Sparkles' owner, Diane Murray, says that her dog not only brings daily smiles to her fans' faces, but also her own. "I had no idea that dressing up my precious diva would change my life," she says. "What we do is so much greater than taking pictures."
When it comes to fashion, Sparkles isn't the only local doggy trendsetter. Lucy and Holly, a Jack Russell terrier and a rat terrier respectively, are also known for their canine couture. In fact, they were getting so much attention around the Buckhead area that their owner, Kathi Welch, was inspired to create an Instagram account for them, which now has more than 15,000 followers. Luckily, Lucy and Holly love dressing up, and they often make appearances around town to fund raise for animal charities.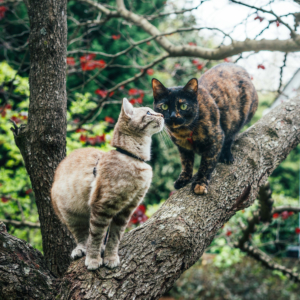 In fact, fundraising is a major focus for many popular pets in the area. Several local Instagram savvy pups have even formed their own group, Fabulous Dogs of Atlanta, as a way to have fun while giving back. The gang includes Sparkles; Indy, a "shaggy chic" goldendoodle with 30,000 followers; Addison, a bandana-wearing sheepadoodle with 21,000 followers; and Luna, a rescued beagle with 13,000 followers. "Most of our meet-ups include giving back to local charities and helping local businesses grow with our social media presence," says Murray.
Indy and Addison also give back to the community individually. Both are certified therapy dogs that make visits to local hospitals, schools and nursing homes. Currently, Indy has a regular gig at A.G. Rhodes Health & Rehab, where "his job is to visit with residents, lay his head in their laps and let them pet him," says his owner, Lee Ann Kaplan. "That's all it takes to make someone happy."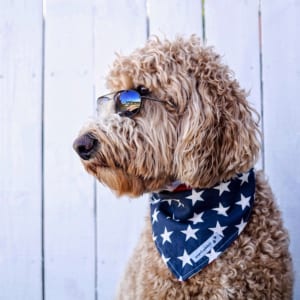 Of course, dogs aren't the only critters that are out and about in Atlanta and gaining thousands of Instagram followers. Eevee and Kasha, two leash-trained kitties, love to explore the city's local parks and trails, and dispel the stereotype that cats are lazy. Together, they've amassed an Instagram following of more than 40,000, which owner Alex Grant, a graphic designer at Melt ATL in Buckhead, attributes to the fact that leashed cats are such a novelty. "For so long, the idea has been that walking a cat is futile, and our Instagram accounts are proving that idea wrong," he says.
SOCIAL-SAVVY PETS TO FOLLOW
@heykasha
@indythegoldendoodle
@lucyandholly_atlgirlzclub
@lunathewonderbeagle
@sheepish_addie
@sparklesthediva
@whiskered_away
STORY: Laura J. Moss
Photo: Nina Parker