Pack up all your cares and woes and escape to the idyllic Mahekal Beach Resort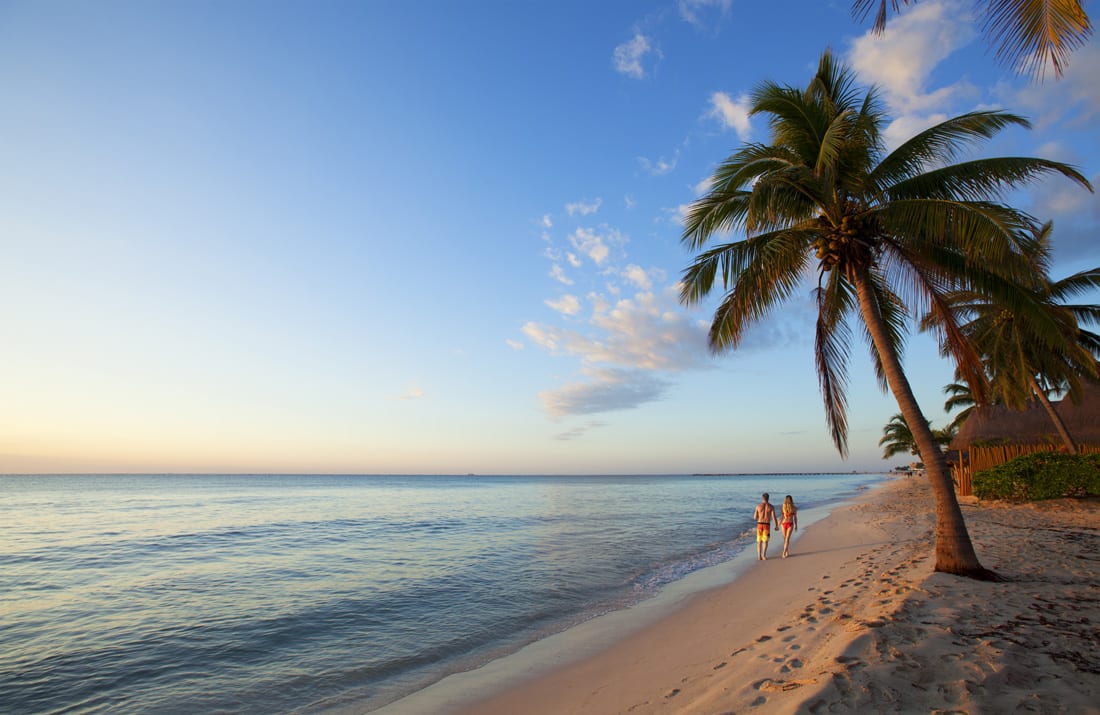 The scene at the Cancun airport once you go through Customs is chaotic. You have to dodge a barrage of uniformed, seemingly legitimate greeters asking where you're going, the majority of whom are just trying to get you to buy this or that. In need of some serious downtime, my hope was that this frenzied start wasn't an omen for the rest of my Mexican getaway. Luckily, it wasn't.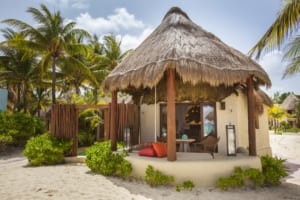 After meeting up with my friend who flew in from Texas to join me, we located our driver and hopped in the air-conditioned van—with free Wi-Fi, the driver was quick to point out—and off we went, about 45 minutes south to Playa del Carmen and the beautiful Mahekal Beach Resort.
A sense of calm enveloped us as soon as we stepped into the open-air lobby, where we were greeted with a tray of refreshing beverages. Our gorgeous accommodations were in a stand-alone, thatched-roof, palapa style bungalow, just steps from the crashing waves of the Caribbean. A personalized, hand-painted plaque outside the room pronounced our abode "Casa de Becker." (The plaque now hangs on my front porch.) The bungalow had its own patio, private plunge pool and two cozy hammocks. I usually like to unpack first thing, but I immediately plopped in that hammock, closed my eyes and savored the peace and quiet.
After a few hours of just lazing around, we made our way over to the Artisan Palapa, where Juliana, who made the plaque hanging on our wall, helped us paint a piece of pottery of our choosing. It's best to do this particular activity early on in your stay, as once you've painted it, she needs a day to glaze the piece so you can pick it up and take it back home with you. I can't say mine was a masterpiece, but that might have to do with that second drink they brought me while I was making it.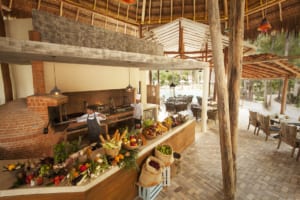 We capped off the night with dinner at Fuego, the alfresco restaurant and cantina on the other side of the property from our bungalow. A resident cat wandered among the tables as we dined on surf and turf prepared in the Tulum-style wood-burning oven. Mahekal has a wonderful half-board meal plan that includes breakfast and either lunch or dinner each day. Our daily routine was to pig out at the breakfast buffet at Las Olas (be sure to try a glass of the jugo verde!), snack at lunch and then have an early dinner at either Fuego or one of the eateries along 5th Avenue, the main tourist strip (here too, be aware of overly friendly sales barkers, even at the restaurants). If you're visiting for an anniversary or other romantic occasion, I highly recommend having the folks at Mahekal arrange for a private, multi-course dinner on the beach, which comes complete with a personal waiter and all the Champagne you can drink. And make a point to stop in at Boli's Bar, named after the hotel's beloved concierge, for a tasty cocktail and game of dominoes, pool or ping pong.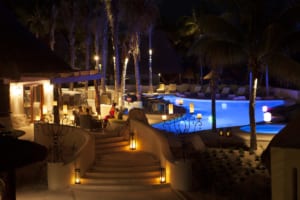 Our second day, we went snorkeling with Roman Graff, who heads up Mahekal's Vida Aquática Dive Center. After picking out wetsuits and packing up our gear and boxed lunches, he drove us to Chikin Ha, one of the handful of sites in the Yucatan where you can snorkel or scuba in underground cenotes. Snorkeling in these calm, clear sinkholes, you won't see some of the more exotic fish found in a coral reef, but there's still something utterly magical about swimming among stalagmites and stalactites as sunbeams rain down from the sky and cut through the water. The Mayans believe that cenotes have spiritual and healing properties, and in fact, after our trip to Chikin Ha, the cold I'd had for the previous two days was instantly gone.
I'd like to say that during the rest of my stay at Mahekal I worked out in the fitness room, but I never quite got up the energy. I didn't take advantage of the spa either, but I did seriously contemplate getting one of the luxurious-sounding, Mayan-inspired treatments. And I looked out with glee every day at my fellow guests cruising around on the stand-up paddleboards available for rent, but I opted to just lay out by the pool instead. In the end, Mahekal provided that perfect balance of recreation and relaxation that I was searching for.
IF YOU GO…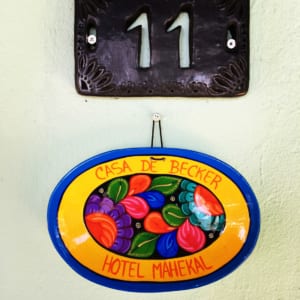 Mahekal Beach Resort
mahekalbeachresort.com
Rates start at $299 in low season, depending on room type, and go up to $1,200 in high season; note that there are no resort fees
To get there, you fly into Cancun International Airport, a two-and-ahalf- hour direct flight from Atlanta
STORY: Jill Becker
Photo: Chris Wimpey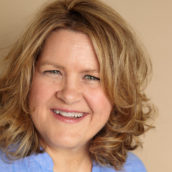 Jill Becker
Award-winning writer and editor who has penned stories for CNN, Woman's Day, Good Housekeeping, and dozens of other outlets.