Brookhaven's Renée Bouchon tosses in the corporate towel and picks up a paintbrush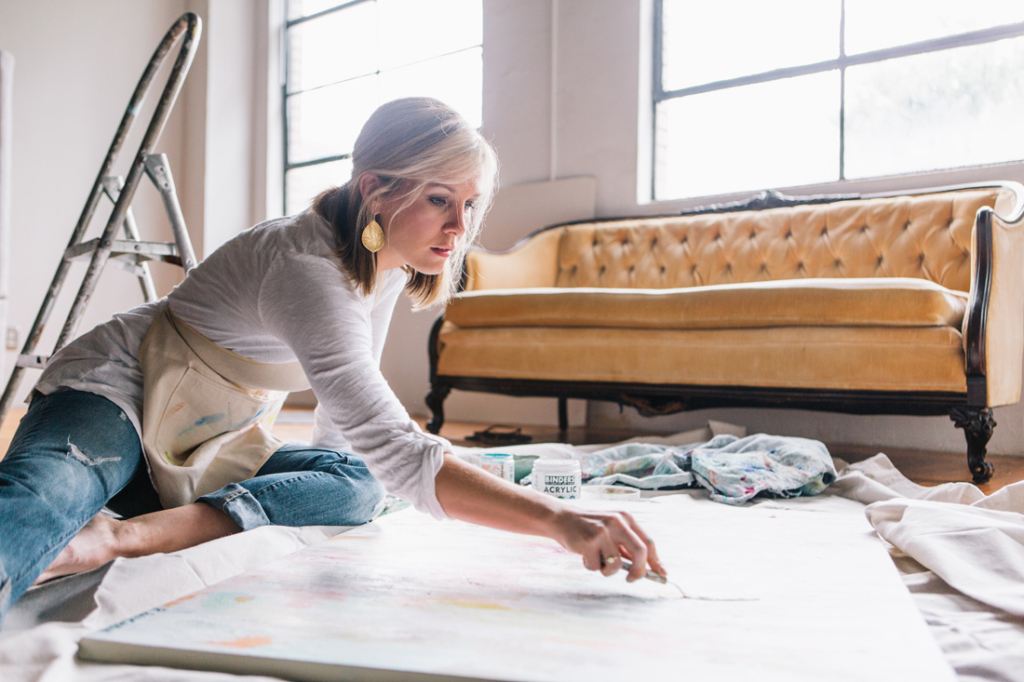 Growing up in New Orleans, Renée Bouchon always had a crayon or pencil in her hand. An early fascination with drawing led her to kids' classes at Tulane and Loyola that fueled a life-long compulsion to paint. But getting to explore that artistic side took a bit of a detour down a more practical walk of life.
"I studied advertising at UGA, but I always took art classes on the side," admits the 32-year-old Brookhaven resident. "I'm not quite sure how I wound up on the advertising side of art; maybe it was the most creative side of business I could do."
After graduating in 2006, Bouchon moved to Atlanta and worked for marketing firms Moxie and J. Walter Thompson. "I had different accounts and managed clients while working with a creative team on websites, online banners and the like," she recalls. "And I did that for 11 years."
But seven years ago, Bouchon found the siren call of painting too seductive to ignore. "I think it really started when a friend asked me to do a work for her home," she says. "I remember my first thought was, 'What, you want me to do it?' I had no confidence. But she loved it, and from there, people got wind that I was painting and things took off."
Bouchon found herself painting in every spare moment and putting her work online. "I promoted it on Instagram, but I've never been sure how it happened. Things just exploded."
It wasn't long before Bouchon had designers up and down the East Coast calling for one of her abstract works. "One designer had multiple clients; that kept me busy for a while," she says with a laugh. "But a lot of them bought my work from what I had available."
Seven months ago, Bouchon reached the tipping point. "I had to pick between advertising and art," she says, "and I decided to make the move to full-time artist. I had to pick my heart."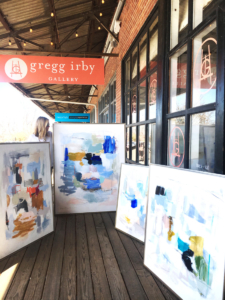 Dedicating all her time to painting also meant finding a better location to produce it. While she was doing it in her spare time, she often worked in whatever room was convenient. "I had a spare sunroom I used, but I also found myself cooking dinner in my paint apron and working on a project while something was cooking in the oven. There were brushes on my kitchen table. I knew if I was going to start a true art business, I had to have a separate studio with no distractions. It was time for that sort of distinction and to keep 'home' as the place I could relax."
Now, Bouchon heads out to a Brookhaven studio where she still manages to spread out, painting sometimes on an easel, sometimes on the floor—whatever works for the project she's doing. Wherever she winds up working, the results are often the same: abstract works of unique color combinations she often creates in the moment using gouache, charcoal, oils and acrylics.
"The colors have to speak to me," she says. "I love the way unexpected hues pair together, and I use colors you wouldn't necessarily think of putting together. I couldn't tell you what they are; I have to be in the moment to pick them. I just mix, name them and mark what went into them, so they're not colors you can buy. I also love dimension, so each work has about eight layers of paint to give it depth."
No matter what colors move her in the moment, Bouchon's goal is always the same: to be fresh and different. "I don't really follow the rules," she admits. "Sometimes abstracts can all look the same, but for me, there needs to be something crucial that makes it special. I want my art to be fresh and cool, something people will appreciate over the years."
More Atlantans will get to see Bouchon's style since she recently paired with Buckhead's Gregg Irby Gallery to display her work. "I'll have more to show now that I'm painting full-time," she says. "It was a great decision to paint; I haven't looked back. Now my goal for 2017 is not to make boring art."
RENÉE BOUCHON AT GREGG IRBY GALLERY
966 Huff Road
Atlanta 30318
404.941.9787
greggirbygallery.com
reneebouchon.com
STORY: H.M. Cauley
Photo: Genya Garrett of Vue Photography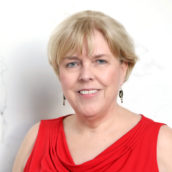 H.M Cauley
Atlanta-based writer and editor contributing to a number of local and state-wide publications. Instructor in Georgia State's Communication department and Emory's Continuing Education division.