Dentist Hugh Flax's new book aims to take a bite out of tooth terror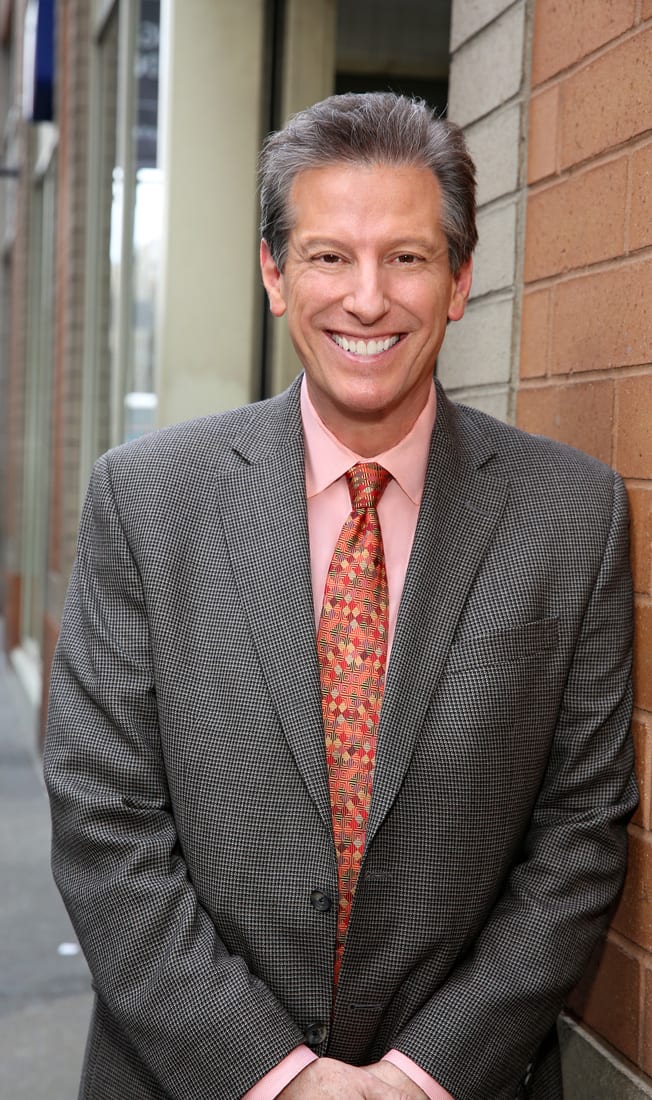 STORY: H.M. Cauley
Sandy Springs dentist Hugh Flax has heard all the corny jokes as well as the terrifying stories of people traumatized by the mere idea of making a dental appointment. It started early, in 1979, when he was accepted to Emory University's (now closed) dental school.
"I was watching [the movie] Marathon Man and saw that scene where Laurence Olivier is doing dentistry on Dustin Hoffman without anesthesia, and I looked at one of my buddies and said, 'What did I get myself into?'" says Flax. "Even before that, when I was 8 years old, I saw how fearful my mom was of going to the dentist. Her bite was off, and she was never confident about her smile. I realized going to the dentist for her meant a lot of medication, but I also saw how transformed she was when her smile looked good. That was my first thrust to go into dentistry—to help people like my mom."
After graduating in 1983, Flax, who lives in Sandy Springs, used that motivation to build his business, Flax Dental. "I wanted to translate that motivation to patients' smiles," he says.
Flax also saw cosmetic dentistry as the future. "It's been growing ever since I left school, with bonding becoming a very common part of the profession," he says. "We learned to take advantage of the chemistry and microstructure of teeth to get things to stick to them. You can be artistic and do so much more than fillings."
Flax became one of a few hundred dentists in the U.S. to earn accreditation from the American Academy of Cosmetic Dentistry, a group he led from 2010 to 2011. He also founded the Georgia Academy of Cosmetic Dentistry and has written prolifically on the subject. His latest writing is his first book, A Smile is Always in Style, in which he guides readers through common misconceptions about cosmetic dentistry.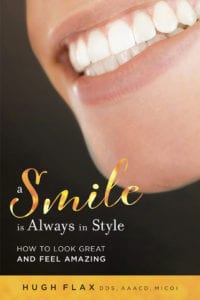 "The public isn't aware of the industry and the good dentists out there," he says. "The internet has so much misinformation. So I thought somebody ought to write a book. I've been busy building a practice and being with my family, but last winter, I said I was going to do it."
In the book, Flax covers topics from finding an accredited dentist to the latest options available to improve smiles. "The procedure everybody asks about is whitening, followed by veneers and bondings to rebuild parts of teeth," he says. "Implants are now part of that, too. Think about that: A natural tooth takes 10 years to take root and grow, and now we can do that in about 10 months. It's pretty miraculous."
While advances in science and technology have made procedures less invasive and scary, people still need to get past their fears, Flax says, because the results are not just about have great-looking teeth. "When people see themselves in veneers, it's like a birthday celebration," he says. "A smile makes such an impact that it puts a little more strut in their walk and changes their persona. It's life-changing."
While the book may give some people renewed courage to climb into the chair, Flax knows there will still be skeptics. "I remember watching a Braves game and heard the commentator say, 'They needed that like a root canal.' Those negative perceptions are just always going to be out there."
A SMILE IS ALWAYS IN STYLE is available on Amazon.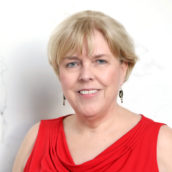 H.M Cauley
Atlanta-based writer and editor contributing to a number of local and state-wide publications. Instructor in Georgia State's Communication department and Emory's Continuing Education division.