Jacob Gluck brings the flavor of Mexico to Buckhead.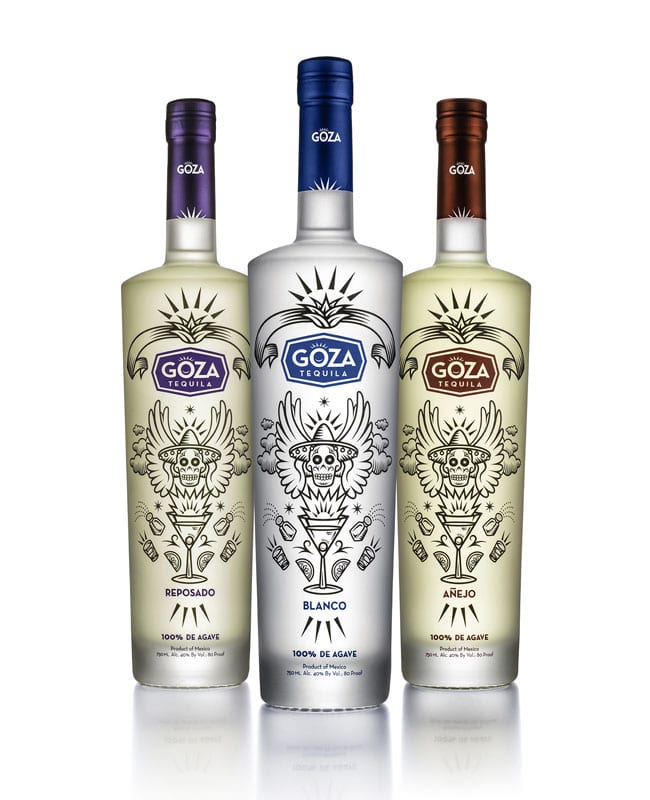 "We like to say that we're Mexico grown and Atlanta zoned," says Jacob Gluck, CEO and founder of the newly minted Goza Tequila. The Buckhead based tequila brand just made its debut in Georgia this April, and is being poured at several Buckhead spots, such as Hal's The Steakhouse, Twist, Yebo and The Ivy Buckhead. It also landed in Nashville this June.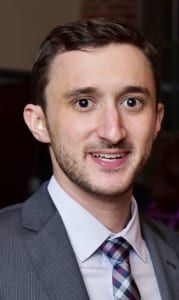 Entrepreneurial-minded Gluck, 27, comes to tequila by way of Wall Street (he was an institutional stockbroker) and met the liquor's producers five years back through a mutual connection. After trying their smooth-drinking liquor, and later visiting their hacienda and distillery in Mexico (where they had more than a million liters of inventory), he was sold. Gluck knew he wanted to brand and sell this product in the U.S., and more specifically, in the South. "It was random, but I thought, why not?"
In order for a liquor to be branded as "tequila," a company has to meet the Mexican government requirements, or Norma Oficial Mexicana, for tequila production. One such requirement is that the tequila be made from agave harvested and distilled in specific regions of Mexico. This is why you don't find tequila distilleries in the United States—or anywhere else, for that matter.
Goza Tequila is a highland tequila (indicating the geographical location, and the liquor's floral tendencies), utilizing mature, nine-year-old, 100-percent blue agave grown on an estate in Jalisco, Mexico. After harvest, the agave is double distilled and the tequila is aged (unless it's the Blanco, which is unaged) before being shipped to the U.S., where it is distributed by Georgia's National Distributing Company (as well as a distributor in Tennessee), and marketed and sold to bars, restaurants and liquor stores by Gluck and his crew from their DeskHub headquarters in Buckhead.
"First and foremost, I wanted to introduce a brand that took the intimidation out of the tequila," says Gluck, noting that Goza means "enjoy" in Spanish. Instead of the short, square, masculine bottles preferred by other top tequila makers, Gluck opted for sleek and slender, and enlisted the talent of pop artist Burton Morris to create an approachable label that complemented the brand's flavorful lines. There's the easy-going, unaged Blanco; the more complex, caramel-nosed Reposado (aged six months in white oak barrels); and the rich-spiced Añejo (aged one year in white oak barrels).
Building off of Gluck's approachability angle, Goza has various events in the works, including a fall 0.1K fun run/block party benefiting La Amistad, a nonprofit that helps disadvantaged Hispanic youth. He also has an upcoming "tech"-quila event that sponsors a hackathon (where computer coders write code all night). They're also in the process of tricking out a "Goza Round Town" school bus that will take drinkers around Buckhead.
DRINK UP!
BLANC STARE COCKTAIL
Cocktail by Goza
1 ounce Goza Blanco
0.5 ounce lemon juice
0.5 ounce agave nectar
Prosecco to fill
strawberry slice for
garnish
Shake tequila, lemon juice and agave nectar in a cocktail shaker. Pour into a champagne flute and top with Prosecco. Garnish with strawberry slice.
MAKE MY DAY
Cocktail by JCT. Kitchen
1.5 ounces serrano
pepper-infused Goza
Reposado (recipe below)
0.5 ounce passion
fruit, puréed
0.5 ounce simple syrup
0.5 ounce lime juice
2 pinches sea salt
Serrano pepper-infused Goza Reposado
Insert three serrano peppers into a bottle of Goza Reposado.
Let it sit for six hours – Shake all ingredients in a cocktail shaker. Pour over crushed ice.
ONCE MORE WITH FEELING
Cocktail by Madison Burch, Bar Manager and Head Mixologist, Seven Lamps
3 ounces Goza Blanco
2 ounces chile-infused
red wine (recipe below)
1 ounce lime juice
1 ounce orgeat syrup
2 dashes chocolate bitters
Chile-Infused Red Wine
2 red Fresno chiles,
chopped with seeds
2 limes, zested
1 quart full-bodied red wine
To create the chile infused red wine
In a large container with lid, add the red chiles and lime zest. Slowly pour the red wine into the container and mix all ingredients. Cover and store in the refrigerator for 24 hours until the wine has been infused with the chilies and zest. Combine the tequila, chile-infused red wine, lime juice, syrup and bitters in a cocktail glass with large ice cubes. Stir all ingredients together until well combined. Serve on a warm summer day!
DETAILS:
Goza Tequila
3565 Piedmont Road
Building 4, Suite 200
Atlanta 30324
678.834.9691
gozatequila.com
STORY: Kelly Skinner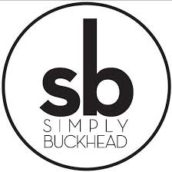 SimplyBuckhead
Simply Buckhead is an upscale lifestyle magazine focused on the best and brightest individuals, businesses and events in Buckhead, Brookhaven, Sandy Springs, Dunwoody and Chamblee. With a commitment to journalistic excellence, the magazine serves as the authority on who to know, what to do and where to go in the community, and its surroundings.