Chiara D'Ambrosio talks about filming Bandit with an all-star cast in Georgia.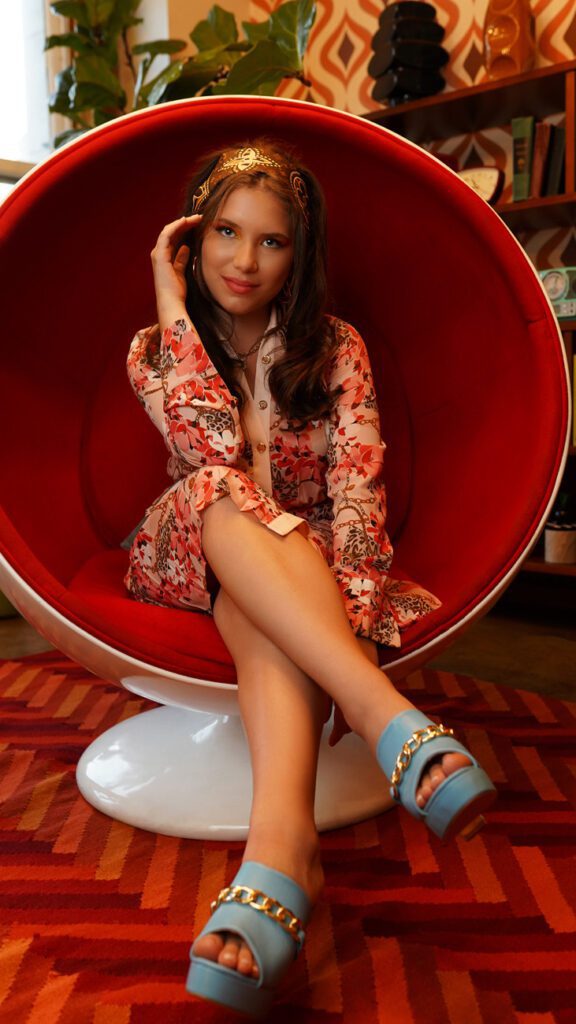 Sixteen-year-old actress Chiara D'Ambrosio recently wrapped up filming the action thriller Bandit in Thomasville, Georgia, while she lived at the Grand Hyatt Atlanta in Buckhead.
"The hotel was very nice and perfectly located close to shopping and restaurants. It was a beautiful section of Atlanta," says the star. "I ate at Onyx at the Grand, which had the best tuna tacos and hummus ever."
D'Ambrosio didn't get to explore the area as much as she wanted to, as she had to quarantine before going to set, but she looks forward to returning sooner rather than later since so many TV series and films are shooting here.
In her new flick, based on the best-selling novel, The Flying Bandit, she stars alongside Mel Gibson, Josh Duhamel and Elisha Cuthbert. D'Ambrosio portrays Jill, the daughter of Linda and Tommy, played by Olivia d'Abo and Gibson.
"She is a spunky know-it-all who loves her dad more than anything in the world," says D'Ambrosio about her character. "Tommy is a crook and Gilbert's [portrayed by Duhamel] boss, but to Jill, he is a great father."
The story tells the tale of Gilbert Galvan Jr., a 1980s bank robber who successfully completed 63 jewelry and bank heists across Canada while being hunted by a rogue task force. "Galvan would fly from his home to other cities across Canada and then return to his normal family life. It is a great action adventure that I hope the audience enjoys watching as much as I enjoyed being in," D'Ambrosio says.
D'Ambrosio enjoyed working with the all-star cast and crew. "Mel is so nice and was always telling jokes in between takes. Oliva d'Abo is sweet and nurturing. Josh Duhamel was welcoming and always checking to make sure everything was OK, from set to my accommodations," she says.
This isn't the up-and-coming star's first gig. D'Ambrosio and her twin sister, Bianca, have been acting since they were 3 years old. The two got their start on "The Young and the Restless" playing Summer Newman. Since then, she has appeared in TV productions of "See Dad Run," "Diary of a Future President" and "The Bay." Several of her projects are slated for release this year, including feature films Slapface, I Am Mortal and Fear of Rain, with Katherine Heigl and Harry Connick Jr. Additionally, the twins star in "yA," a spinoff of Amazon's digital daytime series "The Bay" that has yet to announce a release date or platform. D'Ambrosio reprises her role as Regan Sanders in the coming-of-age drama series.
In addition to acting, the teen enjoys writing and directing her own short films; playing the drums, guitar and piano; and reading different book genres. "During quarantine, my sister and I started to read way more than we ever did, and the stories have made a huge impact on our lives." The sisters created a book club where they speak with authors quarterly, buddy-read their book picks with their social media followers and host book giveaways.
We'll be on the lookout for what this busy starlet is up to next on screen, and on her next visit to Buckhead.
STORY: Vanessa Pascale Rust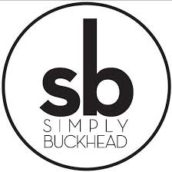 SimplyBuckhead
Simply Buckhead is an upscale lifestyle magazine focused on the best and brightest individuals, businesses and events in Buckhead, Brookhaven, Sandy Springs, Dunwoody and Chamblee. With a commitment to journalistic excellence, the magazine serves as the authority on who to know, what to do and where to go in the community, and its surroundings.