E-BIKE BIZ BUZZING IN BROOKHAVEN
The pandemic didn't put a dent in ElectroBike Georgia, which has seen such a spike in demand for the motorized two-wheelers that owner Eric Hunger is expanding his Brookhaven shop into the retail space next door. "Bicycling of all kinds has been booming as people are looking for ways to enjoy the outdoors while still staying distanced," says Hunger, who opened Atlanta's first full-service e-bike shop in 2016. "Electric bicycles give people of all ages and abilities, especially families, the ability to bicycle together."
ElectroBike Georgia
Brighten Park Shopping Center
2484 Briarcliff Road N.E.
Atlanta 30329
404.400.7132
electrobikega.com
HEALTH COMPANY GETS WELLNESS BOOST
With frazzled nerves now the new norm, Buckhead-based digital health company Sharecare couldn't have picked a better time to acquire MindSciences, whose therapeutic programming targets anxiety, stress and other mental health issues through behavior change apps. Sharecare Founder and CEO Jeff Arnold calls it a major step forward in empowering people to overcome unhealthy coping habits and reclaim their well-being. The clinically validated series of mindfulness lessons and exercises also addresses binge eating, smoking and alcohol consumption.
Sharecare
255 East Paces Ferry Road N.E.
Atlanta 30305
404.671.4000
sharecare.com/mindsciences
BUCKHEAD GALLERY TAPS INTO TECHNOLOGY
Want to curate fine art photography for the home or office virtually? There's a free app for that, courtesy of Jackson Fine Art. Users can select an artwork from the gallery's vast global inventory and snap a picture of their space to install, size and custom frame a favorite piece on their iPhone or iPad. "As a curator and dealer, I relish the experience of visiting my collectors' homes and intimate spaces, learning about their personalities through the choices that they have made in each room," says Anna Walker Skillman, owner and director of Jackson Fine Art. "The new app allows art lovers to become curators themselves."
Jackson Fine Art
3115 East Shadowlawn Ave.
Atlanta 30305
404.233.3739
jacksonfineart.com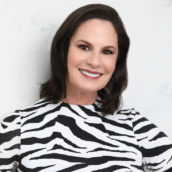 Joanne Hayes
Publisher & Founder
Joanne Hayes is a 26-year veteran of the publishing industry, having worked for 12 years as an Account Executive for an award-winning Journal Register Company newspaper group, Southern Rhode Island Newspapers, and 3 years as the Marketing Director of SO Rhode Island, a publication of the award-winning magazine company Providence Media, prior to her move to Atlanta in 2009.
Simply Buckhead Magazine was conceived by her company, ValueStream Media Group, and began publication in 2010, with Joanne at the helm as Publisher and Founder.  The publication quickly became the "must-read" publication for people who live, work, shop, dine, entertain, travel, have families, homes, and pets and participate in philanthropic efforts, and has literally been read online all over the world. 
ValueStream Media Group is a media partner and sponsor to CURE Childhood Cancer, Bert's Big Adventure, Atlanta Community Food Bank, The nsoro Educational Foundation and Joanne currently serves as a Board Member for the Atlanta Community Food Bank.