UNDER THE SPELL OF THE GRAND BOHEMIAN HOTEL MOUNTAIN BROOK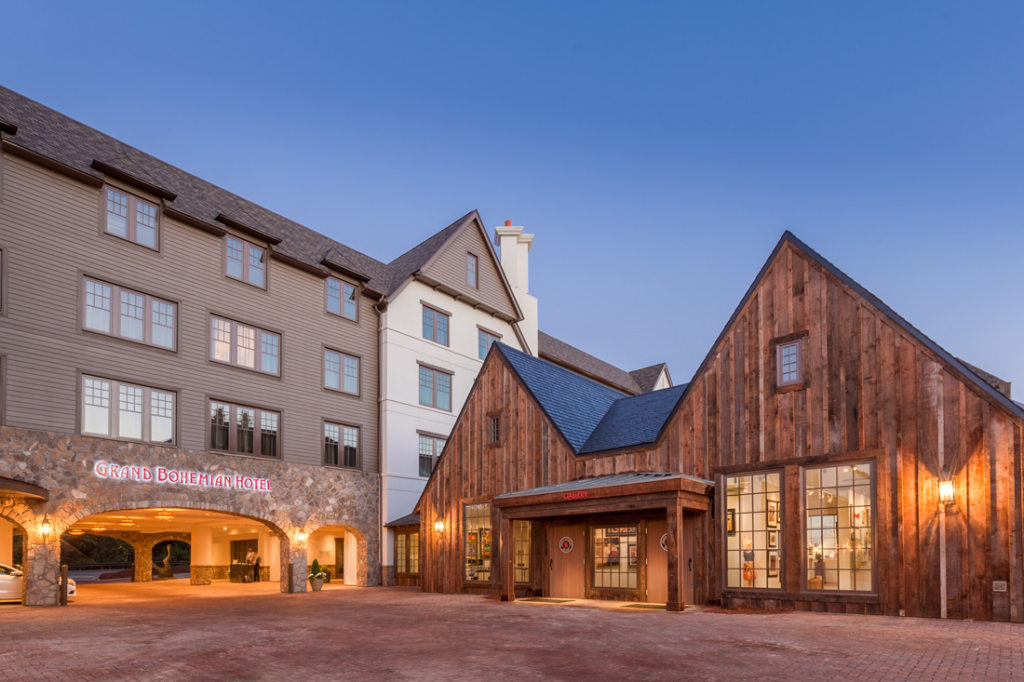 I am holding on for dear life. I'm in the backseat of a Porsche Panamera Turbo being driven around a 2.38-mile, 16-turn track at speeds of more than 100 miles per hour as two other Panameras zip by mere inches from our bumper. This exhilarating ride, which took place at the Porsche Sport Driving School in Leeds, Alabama, and which I admit I saw only parts of as my eyes were squeezed shut most of the time, was arranged through my hotel, the Grand Bohemian Hotel Mountain Brook, during a recent visit to Birmingham. The Grand Bohemian is the preferred hotel of the nearby school and will transport guests there so they can test their own driving skills behind the wheel of one of its high-powered vehicles, possibly even taking you there in one of the hotel's own Porsche house cars.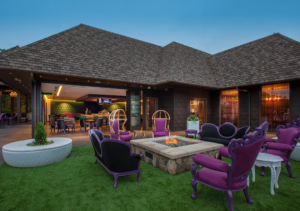 Schedule a visit to the Grand Bohemian Hotel Mountain Brook, located just two-and-a-half hours west of Buckhead in the tony Mountain Brook suburb of Birmingham, and careening around a racetrack won't be the only thrill you get during your stay. Part of the Kessler Collection of luxury hotels, the year-old property has plenty of exciting offerings right on site. For instance, you can create your own unique bottle of wine in the Wine Blending Room. Sommelier and instructor Demián Camacho Santa Ana, who has a seemingly encyclopedic knowledge of wine, guides the combination of merlots, malbecs and more to produce your custom blend, complete with a personalized wine label. My creation consisted primarily of an "inky and bold" petite sirah and a "savory and plush" merlot, with a hint of cabernet sauvignon thrown in for its classic cherry and vanilla tones.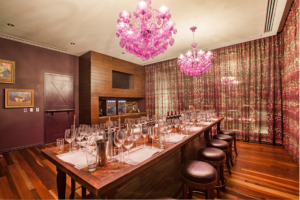 Food and wine lovers will also want to sign up for the hotel's Habitat Cooking School, where Chef Joshua Towey oversees a host of classes on everything from pastas and sauces to mastering the grill and perfecting your knife skills. My favorite part of the class was, naturally, getting to sample the mouthwatering dishes of blue corn grits and shrimp and greens salad at the end of the lesson.
My instruction continued the next day with a specially arranged painting workshop held on the hotel terrace with local artist Ricia Neura. The Kessler properties are known for having spectacular artworks throughout (most of which are for sale, if you're interested), and the Grand Bohemian is one of its five hotels with its own art gallery. The 2,600-square-foot space includes more than 100 paintings and sculptures, along with jewelry and other items handcrafted by regional and national artisans.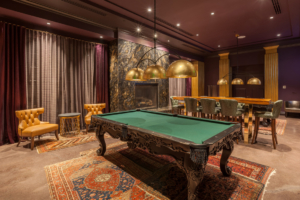 If your idea of a getaway doesn't involve learning to make a mean blueberry salsa or manipulate a 520-horsepower Porsche through a hairpin turn, the Grand Bohemian Hotel Mountain Brook still fills the bill. For one, you can pamper yourself with a relaxing massage at the Poseidon Spa, head to the Billiards Room for a game of pool, enjoy dinner and drinks by the fire pit at the rooftop Habitat Feed & Social or simply retreat to your cozy room, complete with flat-screen TV, mini fridge, free Wi-Fi and custom furnishings. I personally can't wait to return, although it's going to take a lot more alcohol next time to convince to me to go for another lap around that Porsche track.
THE GRAND BOHEMIAN HOTEL MOUNTAIN BROOK
2655 Lane Park Road
Mountain Brook, Alabama 35223
205.414.0505
grandbohemianmountainbrook.com
Rooms from $259; wine blending $75; cooking class $65
STORY: Jill Becker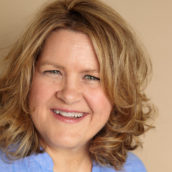 Jill Becker
Award-winning writer and editor who has penned stories for CNN, Woman's Day, Good Housekeeping, and dozens of other outlets.