A collaboration with Spanx was only the beginning for the artist.
Ford Motor Company, Cadillac, Foot Locker, Hallmark and Party City are just a few of the big-name brands that have partnered with artist Melissa A. Mitchell, founder of Abeille Creations. She quit her corporate IT job in February 2021 on the heels of a successful collaboration in 2019 with Buckhead-based Spanx, and since then, her artistic rise has been nothing short of meteoric. "I just woke up one day in 2021 and was like, this is not it. I had no plan. I had no direction, but I said, forget it, I'm going to live my life to its fullest potential," she says.
The collaborations have come hard and fast for the artist, whose work is graphic, saturated and colorful. Recently, Mitchell was approached by Toyota because leaders loved her strong social media presence and point of view. The automaker asked her to do a campaign for the 2023 Toyota Camry, including a commercial where she talks about the new blue color from an artistic perspective. "It's a great car that I was able to drive around Buckhead and hire my creative friends to produce the commercial locally," she says. "I wanted to show that the car is perfect for Buckhead driving and living."
She's also the author of a new book of one-liners that debuted earlier this spring. "I'm like my own little Nietzsche," she says. "Before my dad passed away, he told me that I had to find a way to monetize all the wisdom. People are always saving my tweets." Called Black Love Notes to Self, it's filled with what she calls black sticky notes.
Rounding out the partnerships for now is a deal with Microsoft where she gets to show off how art and technology merge together. "I created my newest collection and my latest book on my new Microsoft products," she says. She's also traveled to different cities to teach people how to monetize their digital art with the brand, and she has an upcoming activation here to demonstrate the technology for Atlanta's youth.
'I'm going to show kids that you don't have to wait until you graduate from college or high school.
You can be an entrepreneur now by using these Microsoft tools." She feels particularly adept to advise on this because she worked for IT for 10 years before becoming a full-time artist and content creator. "I'll be showing them how I bridged the gap, how I had two careers at the same time and how Microsoft helped me march into the entrepreneurial digital space."
Look for her activations and collaborations around town. She's been at Coach at Lenox Square twice to hand-paint handbags, is working with Buckhead Art Company and did an activation at L.O.A. with Tequila Herradura that named her as one of its Extraordinary People. She acknowledges that it's a lot, but she's grateful she chose to make the leap to full-time art and content creation, and to trust herself.
If you're looking to keep up in real-time, she's got a text club called ABL Gold Room. "It's a special group of people, my text family, and I offer them exclusive discounts and access," she says. It's how she'll announce things, too, such as her recent summer caftan collection that is available online now.
melissaamitchell.com
@abeillecreations
STORY: Lauren Finney Harden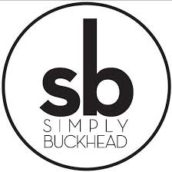 SimplyBuckhead
Simply Buckhead is an upscale lifestyle magazine focused on the best and brightest individuals, businesses and events in Buckhead, Brookhaven, Sandy Springs, Dunwoody and Chamblee. With a commitment to journalistic excellence, the magazine serves as the authority on who to know, what to do and where to go in the community, and its surroundings.