Wide-open spaces and laid-back luxury at The Green O in Montana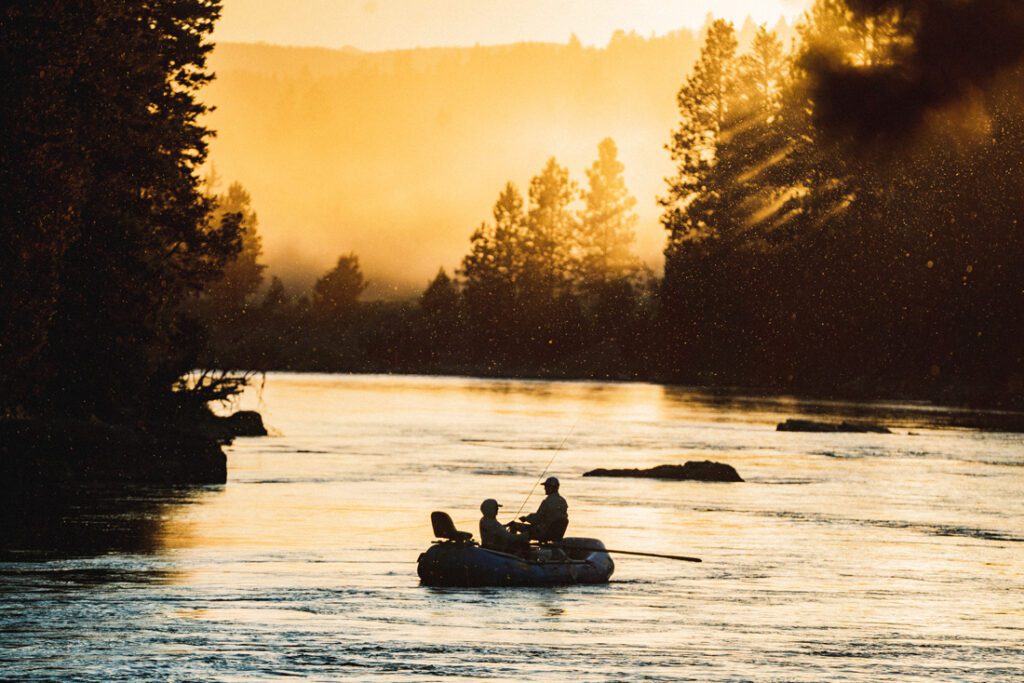 One of the things I love most about travel is its ability to shake me out of my routine, offering a completely different perspective through a change of scenery. On my recent three-day visit to Montana's pristine Blackfoot Valley, twin objectives of adventure and relaxation were beautifully accomplished at The Green O.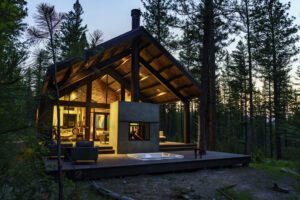 When my husband and I visited in late February, Atlanta was having a heat wave. With unseasonable 80- degree temperatures, I found myself cranking up my air conditioning. When we touched down in Missoula, temperatures were 20 degrees below zero with a wintery mix coating the ground. I needn't have worried about being uncomfortable: Staff at The Green O, named for the town of Greenough where it's located, anticipates guests' needs, often before they ask.
The gated resort-within-a-resort is tucked away on the expansive 37,000-acre Paws Up, an outfit known for inventing the now ubiquitous concept of "glamping." It also offers a host of activities from horseback riding and fly fishing to sporting clay shooting and archery. While Paws Up is decidedly family friendly, The Green O is adults only. The compound features 12 standalone Scandinavian-inspired villas in four floor plans, each designed to make the most of the evergreen-dotted landscape. Each "haus" comes with an expansive outdoor porch and hot tub, a cozy living area with a fireplace and a kitchen stocked with snacks (the chef-made ice cream sandwiches and Champagne are an indulgent accompaniment to a hot tub soak).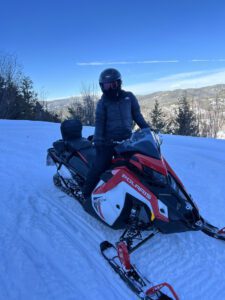 Since the resort has a maximum occupancy of 24 guests, the chef team at Social Haus offers elevated dining in an unfussy atmosphere. Each evening, they present a one-of-a- kind, six- to nine-course menu, leveraging the freshest, often hyper-local ingredients available. One dinner featured a delicately cured hamachi crudo, a piece of Wagyu beef cooked on a hot rock at the table and theatrical dessert of honeycomb studded with flowers under a cloche with smoke from citrus and chamomile. Breakfast, lunch, snacks and cocktails are served in the same space and with the same attention to detail and colorful presentation.
Even though the food is world-class, there's no pretense: You'll find guests in cowboy boots, snow gear or hiking clothes. Even in negative temperatures, comfort was the name of the game. Under the watchful eye of an instructor, we shot Beretta Silver Pigeon shotguns, blasting clay targets from beneath efficient heaters with a backdrop of snow-draped mountains. After a horseback ride during which we spotted deer bounding across the frozen Blackfoot River, our wrangler had an open fire with hot apple cider waiting for us. We bundled up for a two-hour snowmobile excursion to a nearby former mining town and discovered that the new Polaris Indy Adventure 2X models had heated handlebars. After each excursion, we made our way back to Social Haus for a craft cocktail by the cylindrical fire. While the warm weather activities are different (think hiking, archery, paddling the river and fly fishing), this routine could transition to any season.
Perhaps the greatest luxury of all at The Green O is the sense of peace that comes from being surrounded by nature and the relaxation that feels easier to access when your needs are thoughtfully anticipated. Mission accomplished.
THE GREEN O
thegreeno.com
@thegreenomontana
THINGS TO LOVE 
~ The team learns your preferred coffee or tea order and brings a thermos, along with pastries, to your front door as a daily pre-breakfast treat.
~ This is a "no tipping," all-inclusive resort. Seriously: The staff won't accept gratuities.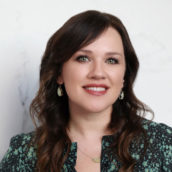 Jennifer Bradley Franklin
Senior Contributing Editor and Beauty Columnist at Simply Buckhead. Travel, Food and Design Writer and Author.