Creating awareness for autism.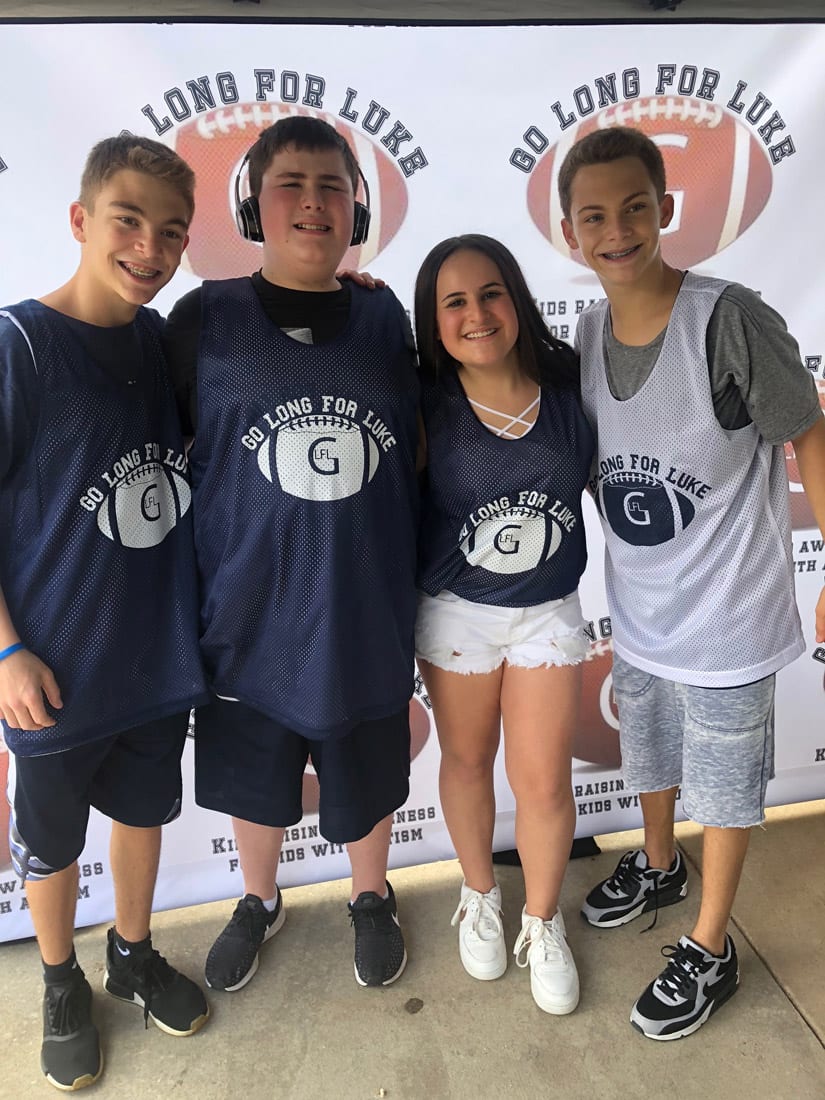 BY: Mickey Goodman
In 2013, Go Long For Luke, a flag football tournament, was created by Luke Greenfield's twin sister, Sophie, and their friends Cole and Jesse Faller—also twins— after meeting at their school in East Hills, New York.
Cole's poem, My Buddy Luke, describing his friend Luke's autism as "just a different way of thinking," sealed the friendship. By getting pro bono spots on social media and local commercial media outlets, the friends attracted 120 kids from ages 6 to 17 for the first Go Long For Luke tournament, with the proceeds going to Autism Speaks. "The tournament helped bring the community together and raise awareness for autism," says Luke and Sophie's mom, Sandi.
Prior to moving to Buckhead at the end of 2017, Sophie, Cole and Jesse, along with the help of their parents, held four successful fundraisers that collected more than $25,000 each for autism causes. "Go Long For Luke was so successful, it was featured in Sports Illustrated," says Sandi.
As soon as the Greenfields settled into their new Atlanta home, Sophie, a student at The Galloway School, organized a fifth flag football fundraiser in Chastain Park that took place in September of 2018. Cole and Jesse flew in from New York to carry on the tradition. Once again, the event raised nearly $25,000, all of which was donated to Jacob's Ladder Center, Luke's new school, and other autism causes. Plans are underway for the fall 2019 tournament.
For more information, visit golongforluke.org.
Mickey Goodman
Award-winning Ghostwriter, Journalist, Content Creator.