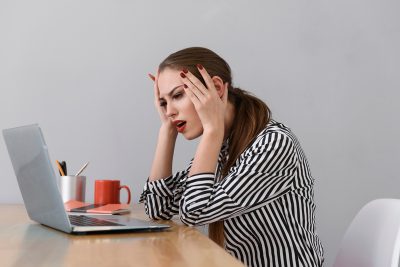 Doesn't it always seem that your friends or people you used to know are just flat out having a better life than you?  If you tune in to Instagram or Facebook on a daily basis, you'll find someone who snapped a picture of themselves in a far away luxurious destination or in the front row of the latest concert in town.   With all of these images barraging us every day, does it have an effect on how we think about spending our money.
One phenomenon to hit the scene in the past few years is a concept called (FOMO) which is the Fear Of Missing Out.  This is a far cry from (BOGO) Buy One Get One, so please don't confuse the two of them.   With the power of social media today and the strong suggestions of images, we can often feel like we are missing out in the good times…the fun times…the best of times from what we see and read on social media.  This FOMO can create irrational thoughts around our money decisions and consequently create irrational spending patterns leaving you with little cash and lots of debt.
Here are four ways to not get caught up in FOMO:
Nobody Posts Their Net Worth On Instagram or Facebook:
While your mind sees these really cool images of parties, vacations, and new automobiles, remember what you DON'T see is the net worth of the person on Facebook.  You can put lipstick on a pig and make it look good, but it still won't change the fact that it is a pig.  Remember that many of the people you see doing these great things really can't afford them, and likely are either in debt or massively behind on their savings goals.
You Are Who You Are And They Are Who They Are
In the absence of excitement, you might trick your emotions into thinking that your life is reasonably dull.  Dwelling on being dull can make your spending patterns start to go off course.   Just because someone travels to Europe doesn't mean you need to as well.  That type of trip might not even make you happy.  Maybe you enjoy hiking in the mountains or taking a long bicycle ride through a cool part of your state.   Just because you can do something doesn't mean it will fulfill you.
Limit Social Media
Too many house filtering through the lens of the lives of others can leave you with jealousy and envy, especially around a picture that has been photoshopped.  We all love to catch up on what's going on with our high school and college friends, but consider cutting back your usage. Too much time on social media is going to a paint a slanted picture of only the "best" moments in people's lives and not the worst.  When has a friend of your posted a picture of their child doing something bad?
Just Say No
Sounds like a late 1980's drug commercial, huh? Can you separate the difference between an inconvenience and a problem? As Robert Fulghum would say, "Life is lumpy. And a lump in the oatmeal, a lump in the throat, and a lump in a breast are not the same lump.  One should learn the difference."  It's perfectly acceptable to tell your friends that you can't afford dinner at that restaurant or you can't stay at a particular hotel.  Nobody will look down on you and if they do you don't need to be around them.  You'll be happier in the long run.
I sure like BOGO's are better than FOMO's, so don't lose too much sleep around this one.  There's nothing that money can buy that you will miss out on that really means something in the memory bank when you think about it for the long run.
Go to www.oxygenfinancial.net to request a consultation with the leading experts for Generation X in the country.
Ted Jenkin is a frequent guest columnist for the Wall Street Journal and Headline News Weekend Express. He is the co-CEO ofoXYGen Financial. You can follow him on LinkedIn @ www.linkedin.com/in/theceoadvisor or on Twitter @tedjenkin.
Securities offered through Kestra Investment Services, LLC (Kestra IS), member FINRA/SIPC. Investment advisory services offered through Kestra Advisory Services, LLC (Kestra AS), an affiliate of Kestra IS. oXYGen Financial is not affiliated with Kestra IS or Kestra AS. Kestra IS and Kestra AS do not provide tax or legal advice.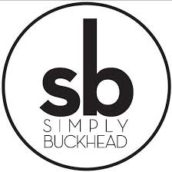 SimplyBuckhead
Simply Buckhead is an upscale lifestyle magazine focused on the best and brightest individuals, businesses and events in Buckhead, Brookhaven, Sandy Springs, Dunwoody and Chamblee. With a commitment to journalistic excellence, the magazine serves as the authority on who to know, what to do and where to go in the community, and its surroundings.