What you should consider before "returning" a pet.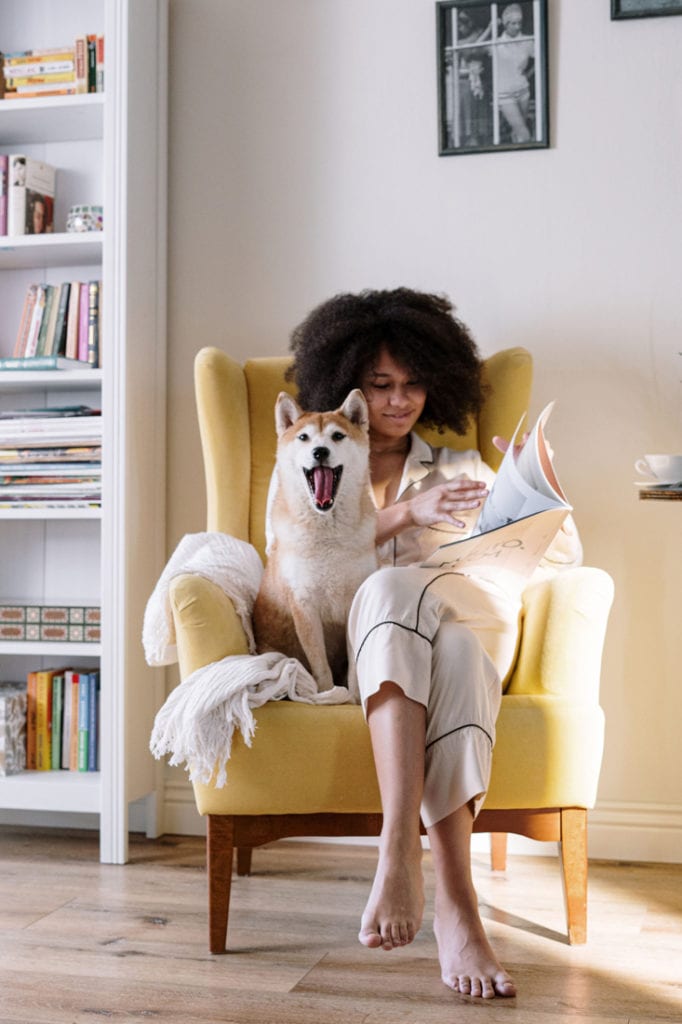 One piece of much-needed good news came to surface this year: Atlanta's animal shelters and rescue centers were either completely or nearly emptied in early summer, thanks to the many Atlantans fostering and adopting pets to fill the extra time inside that came with their new work-from-home lifestyle.
Rescue Me Georgia in Sandy Springs was one of the centers positively impacted by stay-at-home orders. "We've had a huge spike in the number of adoptions; we've had over 300 since March," says co-founder Marybeth Rathbun. "When COVID is over, we don't want them to be returned to us. We want success on both ends."
Likewise, the post-holiday period is notorious for pet "returns." If you've taken in a four-legged friend to keep you company, whether as COVID comfort or a holiday gift for the kids, these local experts offer advice on how to make the transition as smooth as possible for both you and the pet, so shelters don't see an increase in animals returned when lifestyles revert back to normal.
BE PREPARED
Just like any other personal commitment, adopting animals requires putting in the preparation up front to make it more successful long term. "When bringing the dog home, provide a crate in a quiet area of the home; two dog beds, one in a quiet area and another in the corner of the family room; a water bowl; two to three dog-human interactive toys, such as a ball or tug rope; and two to three chew items," says Mark Spivak, owner and head trainer at Comprehensive Pet Therapy, Inc., in Sandy Springs. "Don't invite guests for the first few days. Moreover, don't invade the dog's space if he wishes to be alone. Instead, allow the dog to approach family members once he becomes comfortable. Rushing interaction may alarm the dog. In contrast, patience is more apt to foster long-term bonding, security and trust."
BE PATIENT
A gentle approach is also vital when accommodating a new pet in your abode. "For a foster in a new home, everything is brand new. They need a gentle hand and lots of patience," says Robin Bronner, a certified professional dog trainer at Dunwoody's Camp Run-A-Mutt. "Don't punish them if they do something you don't like; focus instead on teaching them what you do want."
Alex Valdivia, a veteran professional dog trainer at Sandy Springs-based AV Dog Training, says it can take an animal, especially a dog, up to 21 days to adjust to a new home. There are actions you can take to help a new pet feel more comfortable, like taking the dog to a neutral location such as a park, to get acquainted with each other prior to heading home. New adoptive pet parents can also tap AV's team for their talents in obedience and behavioral training, especially if your new tail-wagging tenant has trouble listening to commands or is treating your polished hardwood floors like a patch of grass.
Additionally, Spivak says, "The inclusion of lavender essential oils from a diffuser, dog-appeasing pheromone products such as Adaptil from a wall diffuser or spray or the pleasant auditory stimulation of chamber music may help expedite relaxation."
BE HONEST
There's always a chance the animal won't get comfortable in its new space, even if you do everything "right." If you've done your due diligence to give the pet plenty of time to adjust, Rathbun advises that "the right thing would be to contact [the shelter or rescue center] and let them know it's not working. You shouldn't feel bad about being honest that it's not working because you could actually do more damage if you're not."
DETAILS

AV Dog Training
avdogtraining.com
Camp Run-A-Mutt
camprunamutt.com/dunwoody
Comprehensive Pet Therapy, Inc.
cpt-training.com
Rescue Me Georgia
rmgdogs.org
STORY: Taylor Heard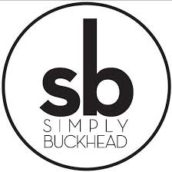 SimplyBuckhead
Simply Buckhead is an upscale lifestyle magazine focused on the best and brightest individuals, businesses and events in Buckhead, Brookhaven, Sandy Springs, Dunwoody and Chamblee. With a commitment to journalistic excellence, the magazine serves as the authority on who to know, what to do and where to go in the community, and its surroundings.