How a Brookhaven company changed one man's relationship with food.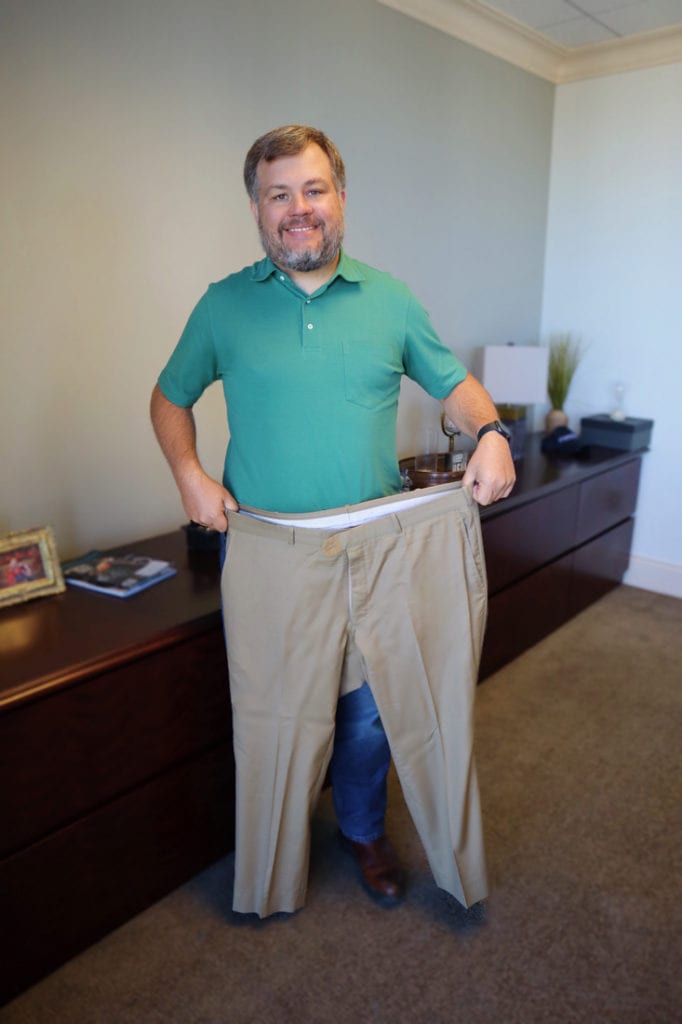 Cade Parian admits with a chuckle that he sometimes licks his Perfectly Portioned Nutrition meal containers clean. He still can't believe how good the food tastes—or how satisfied he feels after he finishes eating. And he notes that after just six months of enjoying the company's prepared meals, usually for lunch and dinner, he's lost 60 pounds and continues to lose weight like never before.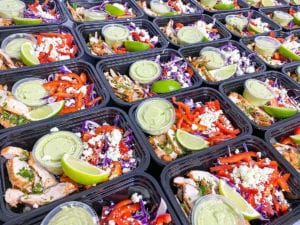 "I was always trying to lose weight, and I thought you had to do [a diet] perfectly. I did no carb, low carb, Keto. One tiny failure would cause my entire Jenga puzzle to come crashing to the ground," Parian recalls. "Now I have a new relationship with food."
It was during the COVID lockdowns last spring that Parian, a selfdescribed "husky guy" for most of his life, decided to focus on his health. His longtime physician suggested that he speak to a dietician to help him reach his weightloss goals. That dietician recommended that Parian turn to Perfectly Portioned Nutrition, a Brookhaven-based company founded by Registered Dietician Nutritionist Jessica Todd, a clinical assistant professor and director of the coordinated program in nutrition at Georgia State University. Her goal when she launched two years ago was to create a resource to provide delicious prepped meals in appropriate portions for people who have specific wellness needs or don't have the time or desire to cook daily.
"T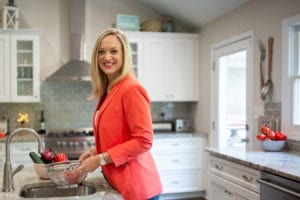 his is a one-stop-shop for all things nutrition," Todd explains. "There's a misconception that to be healthy, you can't have this or that. But that's not what nutrition is about. There's no magic potion, but you can follow what's been established and what you know to be scientifically correct. We offer a product that is delicious and controlled so you have all of the nutrients, healthy fat, quality protein and fiber-rich complex carbohydrates you need."
For Parian, who also added walking and cycling to his personal health plan, the variety of flavorful, complete meals produced by Todd and her team of chefs and dietary professionals has made a huge difference in his journey. He chooses from six menu items online each week that include seafood, pork, beef and poultry options. Nothing is off-limits, from potatoes and pasta to Italian and Mexican entrees, and new recipes are tested and offered regularly. He can even select a la carte breakfast items as an add-on. The fresh meals, which last up to five days in the refrigerator and also are freezer friendly, are delivered to his door and come with detailed reheating instructions. And because the plan is tailored to each client's particular needs, it can be modified week to week.
"The [negative] way you think about food can take hold, and you just don't enjoy it anymore. You can become obsessive about eating 'perfectly.' But you have to give yourself grace and know that food is nourishing. Food is OK," says Todd, who recommends that individuals work with a registered dietician nutritionist (RDN) so they can get off the diet roller coaster for good. For those who have never seen an RDN, Perfectly Portioned Nutrition offers that service through its Perfectly Portioned Wellness division, which includes an initial dietary consultation and a personalized nutrition and wellness plan. "Everyone is different, and you have to be ready to make the change. You may contemplate it for a long time and know you need to do it, but you're not ready yet," she continues. "Cade was ready."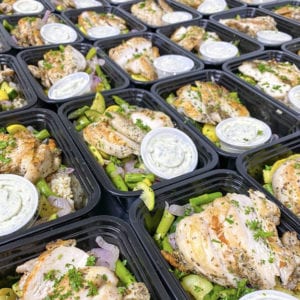 Now heading into maintenance mode because of his significant weight loss, Parian knows that he'll never go back to the way he was before. "Weight loss is a marathon, not a sprint. I had to learn that through this process," he says. "When you're overweight, you don't even know what an adequate portion of food is. You lose the ability to know that after so many years of eating unhealthily. But the meals from Perfectly Portioned Nutrition had everything. It was a complete shift in mindset. Now I see that food is fuel. Perfectly Portioned gives you what your body needs—and you still get to eat everything you like."
WORDS TO THE WISE
Registered Dietician Nutritionist Jessica Todd offers advice for getting started on your own upgraded nutrition journey.
Find a credentialed registered dietician nutritionist to give you the right information along the way.
Take a deep dive into your medical history before starting a plan; your short-term and long-term goals will be affected by everything from your blood pressure and weight to the medications you take and how much you exercise.
Don't turn to social media for information. Much of it is incomplete or misconstrued.
Set realistic expectations and understand that sustainable change takes time.
Not every day will be perfect; pick yourself up and try again, and you will see results.
Recognize that food is good for you. It can be delicious, and you can have healthy fat, protein and carbs. You just need it in the right amounts and combinations.
Know that it takes time to learn to listen to your body when you've been ignoring it for so long. When you learn what it feels like to feel great, you won't want to go back.
Perfectly Portioned Nutrition
860 Johnson Ferry Road, Suite 215
Atlanta 30342
209.730.3429
perfectlyportionednutrition.com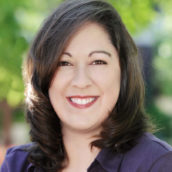 Amy Meadows
15 Minutes With columnist at Simply Buckhead. Freelance feature writer, children's book author and President of Green Meadows Communications, LLC.