ARTIST BARRETT ERVIN DRAWS ON DECOR FOR IDEAS.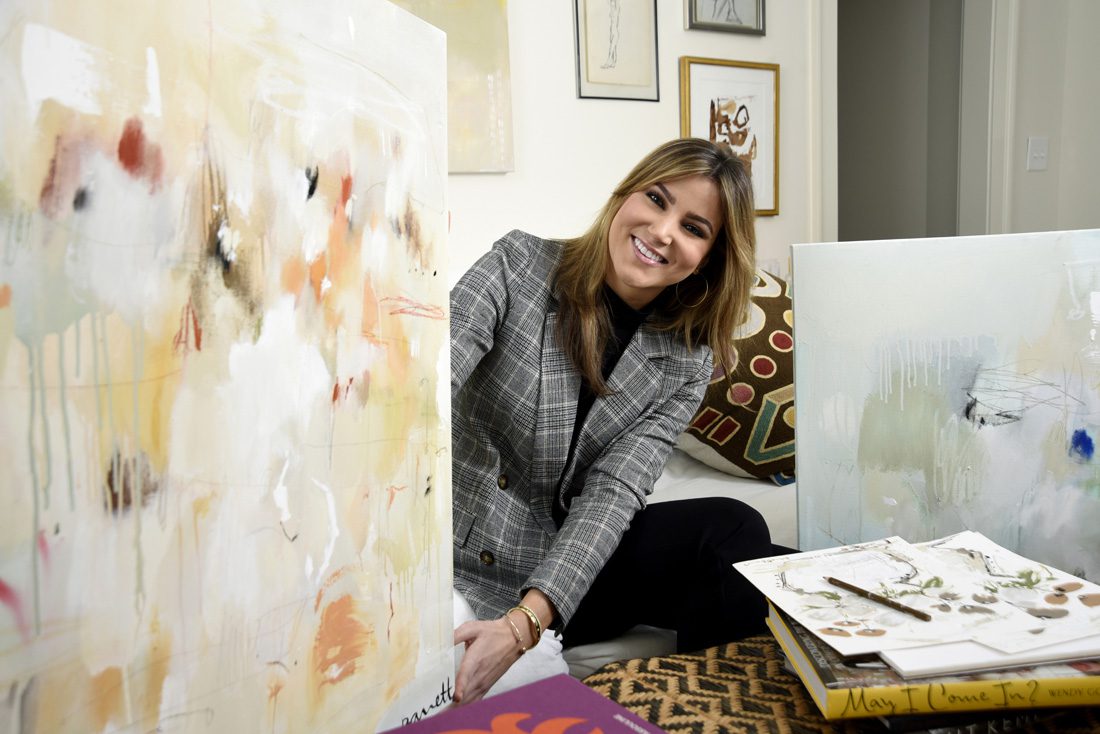 Buckhead native Barrett Ervin can't remember a time when she wasn't drawing or painting. "I took art classes all through high school and minored in art in college," says the 28-year-old. So when she moved into her own place, her interior designer mom, Beth Ervin, suggested she create some decor pieces. The results were so good that her mom then encouraged her to sell them.
That inspiration launched a budding career that has become a fulltime enterprise thanks to Instagram, where her work has been viewed and purchased by people around the country whom she believes have been actively looking for "happy, new things" and snapping up her contemporary abstracts within minutes of their arrival online.
"I try to make my pieces transitional over time so they can go into any space," she says. "I use mostly pastel acrylics and colored pencils. For a recent collection, I just did acrylic on paper, but for commissioned works, I'll work on canvas as well."
Ervin is working on 16 large floral canvases for the ADAC showroom of Mrs. Howard, a high-end home furnishings and accessories store. And she's gearing up for her next online collection release in May.
She attempts to assemble one collection each season, she says. Her last one had 20 pieces; some are up to 50. "I specifically try to come up with a theme by brainstorming ideas or dabbling with something. For instance, my next collection is all dots that grew out of scribbles."
The inspiration for Ervin's floral collection came from her mom. "She's really good at arranging flowers, and I drew on that. I also went to houses around the area and used the color palettes for inspiration. Sometimes I'll go to Scott Antique Markets; I get a lot of ideas from home decor or even from other artists on Instagram." Art as decor is never far from her mind, Erwin says. "It makes people happy to have something that makes a room look prettier and makes them feel good."
Barrett Ervin
barrettervin.com
@barrettervin_art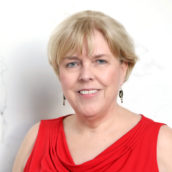 H.M Cauley
Atlanta-based writer and editor contributing to a number of local and state-wide publications. Instructor in Georgia State's Communication department and Emory's Continuing Education division.