THE COOLEST PET GADGETS IN BUCKHEAD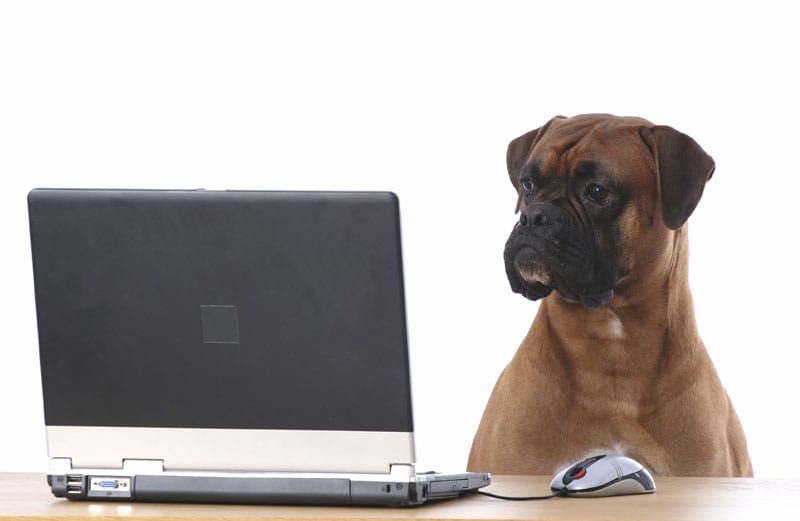 Pet products have surely advanced with the upswing of technology. Our loyal friends' safety and playtime can benefit from investing in state-of-the-art products. Here are some of the coolest pet tech tools to play with.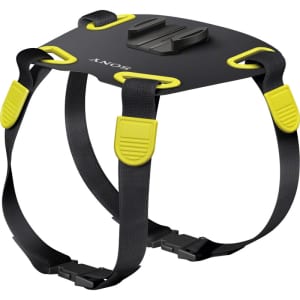 Fido the Filmmaker
If you love making home movies, now you can get your dog in on the fun! The Sony Action Camera Dog Harness Mount ($44.99) lets you see your adventures from your pooch's point of view. It fits best on medium to large dogs over 33 pounds. The camera is not included, but the harness is compatible with all models of Sony cameras.
Dick's Sporting Goods
3535 Peachtree Road
Atlanta 30326
404.267.0200
dickssportinggoods.com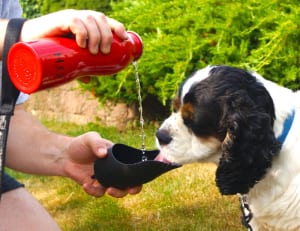 Hydration Station
The H2O 4K9 Dog Water Bottle & Travel Bowl ($25) is a sophisticated capsule designed specifically for your dog. It includes a bottle made of self-insulating, food-grade stainless steel to keep 25 ounces of water nice and cool. The BPA-free twist-off lid turns into a drinking bowl and is shaped to fit a dog's muzzle. It's great for those long hikes and road trips so that you always have access to clean, safe drinking water for your beloved fur baby.
Bark Fifth Avenue
690 Miami Circle N.E., Suite 625
Atlanta 30324
404.803.1771
barkfifthave.com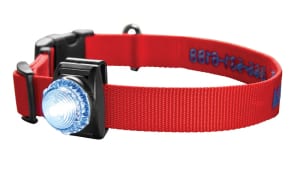 Light Up Their Lives
Is Fluffy constantly roaming too far from her scratching post? Does Barkley have a tendency to run off into the night? Keep an eye on them with the Orvis LED Safety Collar Light ($19.50), a luminous gem that fastens to their collars, is waterproof up to 330 feet, is impact resistant and has a 250-hour battery life. It is visible up to 3 miles away, which is especially great for those nighttime beach walks on summer vacation. You have a choice between a steady light and a flashing mode.
Orvis
3275 Peachtree Road
Atlanta 30305
404.841.0093
orvis.com
PET PARADE
TECH-SAVVY DOG WALKING, AT YOUR SERVICE
Alfie Dog Walking is a convenient mobile service that comes to wherever your pooch is. Digital offerings include convenient online scheduling and invoicing, GPS tracking and real-time notifications. Emails are sent to you at the beginning and end of your appointment. The final email includes a link to a detailed report on behavior and potty business, as well as a map with tracked points so you can see their route. The three standard options include a quick, under 20-minute walk, a 20-minute stroll and a 45-plus-minute hike. Additional services include pet sitting, overnight stays and a pet taxi for when you don't have time to bring your pet to the vet or groomer. Alfie Dog services are available from 8 a.m. to 8 p.m. every day. The cost for dog walking ranges from $18 to $38.
Alfie Dog Walking
770.712.0871
alfiepets.com
STORY: Sarah Blackman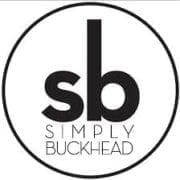 SimplyBuckhead
Simply Buckhead is an upscale lifestyle magazine focused on the best and brightest individuals, businesses and events in Buckhead, Brookhaven, Sandy Springs, Dunwoody and Chamblee. With a commitment to journalistic excellence, the magazine serves as the authority on who to know, what to do and where to go in the community, and its surroundings.