Buckhead resident Doug McKendrick celebrates 20 years at his namesake steakhouse.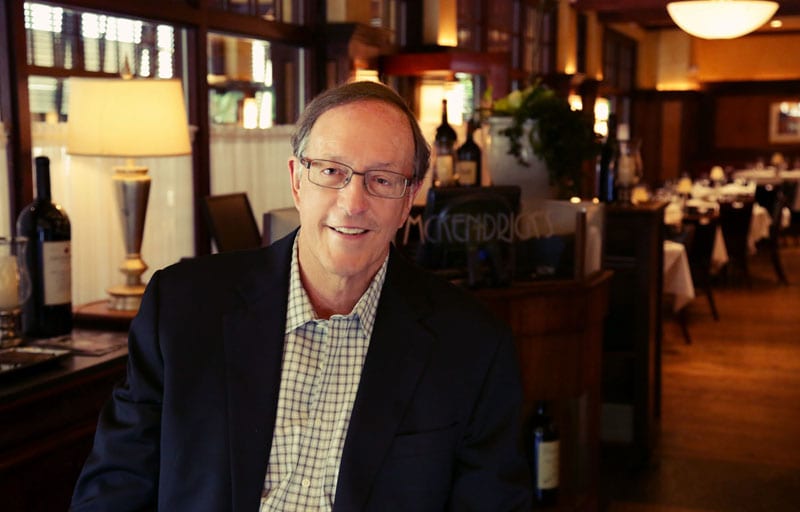 Next month, McKendrick's Steak House will celebrate 20 years in the Park Place shopping center on Ashford Dunwoody Road. The man behind the restaurant that is known for succulent steaks, fresh seafood and produce, and topnotch service, Buckhead resident Doug McKendrick, is not what you might expect. A college basketball star, veteran of the U.S. Navy, and certified public accountant by trade, McKendrick fell into hospitality in the 1970s, when he was financial vice president for the Downtown Omni Hotel restaurant Mimi & Max's. "I liked what I was doing but wanted to get into owning and running my own business," he explains.
He learned about Park Place while it was still under construction, and opened Elan nightclub in 1979. It was open for nearly 10 years. Known for his high staff retention—his cleaning crew has been with him for 36 years, for example—McKendrick shares the story of, and secret to, his success.
How did you go from a nightclub to a steakhouse?
L&N Seafood went in [the shopping center] for five years—I was not involved in that, but I had the place next to it, an Italian restaurant called Mi Spia, and Park Place Café piano bar. When L&N didn't do well, they asked me to come up with another idea. I was traveling to Chicago at the time and thought about the steakhouses that were still there after 20, 30 or 40 years.
How do you stay in business after so long and continue to attract regulars?
Most of that is the staff. They know everyone in town. They're the ones who relate to the customers and have a conversation and help them with their drink order. So many businesses have ups and downs because new technology comes out or trends change, but people have to eat and they want to eat.
What's your day-to-day role at the restaurant?
I go in every morning and look at the financials from the night before and make sure we have the cash situation proper. I don't have any culinary experience but I have business experience. That's what so many people forget. You have great chefs who do a great job in the kitchen but don't know what's going on in the front of house. As a CPA, I find that the numbers are relatively easy. We evaluate our food, liquor, beer and wine costs every month and stay on top of it. I work with the chef or the manager when I encounter a problem.
You're known for retaining staff members for decades. What's your secret?
You have to set rules and stay on top of them but let [the staff members] do their own thing and use their own personalities. We have 16 servers. Nine have been there more than 15 years. They know their customers. They know their jobs. They are making good money. They have a great product.
How has the food evolved over the years?
Steaks kind of stay the same. We buy the best quality products we can get our hands on, and make everything in-house.
How often do you eat at McKendrick's?
I have lunch there almost every day and dinner one or two times a week. For lunch I have salmon, coleslaw, tomatoes and asparagus—or whatever's available. For dinner, I get the 8-ounce filet every time, with creamed corn and lobster mac 'n' cheese.
How do you eat all of that and stay in shape?
When I was in college I'd eat three steaks a night. Now I eat half of one. I played tennis and basketball until I was 60. I walk every day and work out a little bit here and there.
STORY: Carly Cooper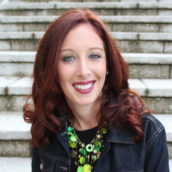 Carly Cooper
Foodie Tastemaker Columnist at Simply Buckhead. Contributing Editor at Atlanta Magazine. Restaurant Aficionado and Mother of Two.