CHRIS HALL OF LOCAL THREE SHARES A RECIPE SURE TO DELIGHT HOLIDAY GUESTS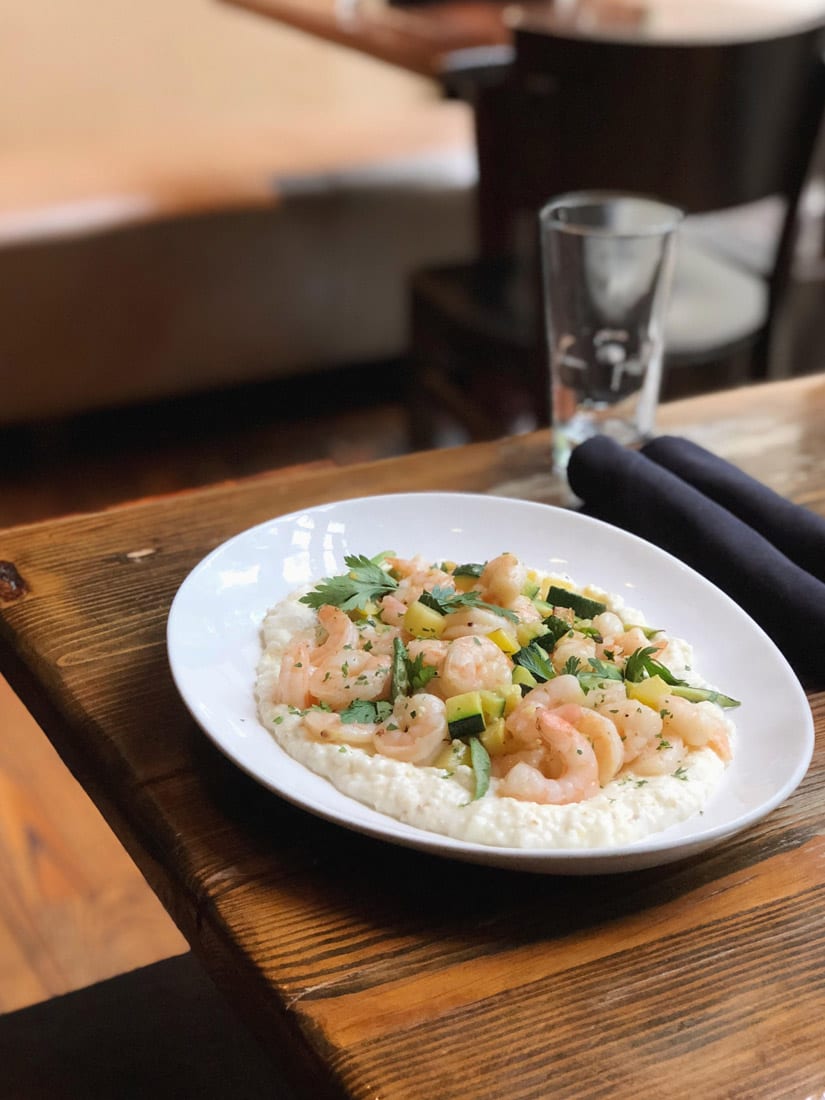 BY: Lia Picard
If the holiday season means an uptick in visitors, you may be asking yourself how you're going to feed everyone. The solution is found in a Southern cuisine classic: shrimp and grits. In a recipe provided by Chris Hall, chef/partner of Local Three Kitchen & Bar, you'll find a delicious way to quell the hunger pangs of your loved ones while keeping things simple. Creamy with a hot sauce kick, it's even fitting for breakfast (shrimp and grits got its start as an a.m. meal, believe it or not).
Shrimp and Grits Serves 4
GRITS:
4 cups milk
1 cup Anson Mills stone-ground grits
1 cup unsalted butter
Salt to taste
1 teaspoon fresh cracked black pepper
Bring milk to a simmer and add grits. Whisk vigorously for 15 to 20 minutes then add butter, salt and pepper.
SHRIMP:
½ cup unsalted butter
1 cup cleaned, deveined and tailed shrimp
1 teaspoon minced garlic
1 teaspoon hot sauce (such as Texas Pete)
Salt to taste
In a medium sauté pan on medium heat, place 1/4 cup of the butter and cook until the foam subsides. Add shrimp and garlic, and sauté until cooked through.
Add hot sauce and the rest of the butter until a sauce consistency is achieved. Serve by placing grits on a platter and topping with the shrimp.
For a fun twist, set out toppings such as pimento cheese, tomatoes, scallions and crème fraîche.
Local Three Kitchen & Bar
3290 Northside Parkway N.W.
Atlanta 30327
404.968.2700
localthree.com
Lia Picard
Freelance writer covering food, travel, and interior design.