Garnish your drinks with a home cocktail garden.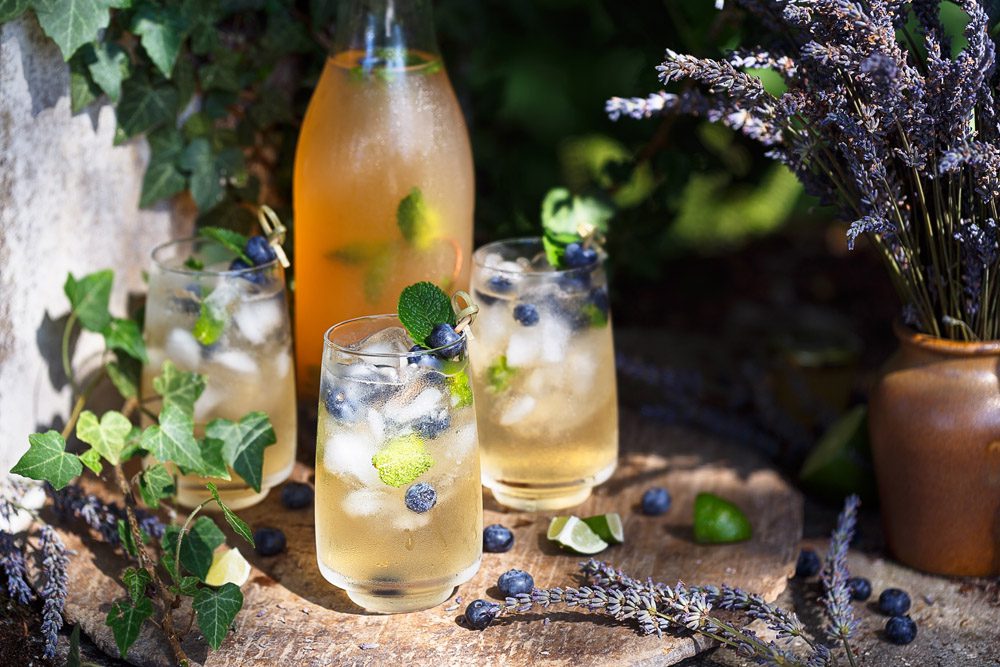 Expanding your home cocktail repertoire is as simple as adding a sprig for springtime sipping. Whether muddled in the bottom of a glass, shaken or added for garnish, herbs add flavor, aroma and a bit of razzle dazzle to a drink. Starting an herb garden is easy and cost efficient, and ensures what you put into your glass is fresh and chemical-free.
Herbs thrive in just about any soil, usually are not bothered by pests and will produce all summer. You don't need a large garden space. A container on the porch works just as well as a plot in the yard.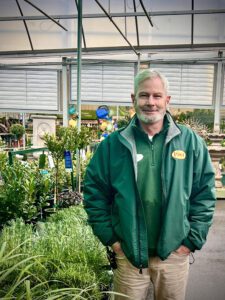 We reached out to John Jenkins, a manager at Buckhead's Pike Nursery for his guidance. If you follow his advice, some herbs, such as sage and tarragon, reseed themselves. Perennials of rosemary and thyme can grow all year long.
"What I generally ask at the start is what kind of light conditions the budding gardener has," Jenkins says. "Herbs like a lot of sun." It's easiest to control this with a small container garden. Once you have picked a suitable pot, make sure there are holes for drainage. "Herbs do not like wet feet," he says.
Fill the container with potting soil. Adding peat moss helps with breaking up the soil and drainage. Mulch or pebbles in the bottom help with drainage as well. Pike has a starter fertilizer to add nutrients for developing healthy herbs. Take the herbs—most at Pike are sold in 4-inch pots—loosen their roots and space the seedlings about 5 inches apart, as they will eventually fill your container. Tamp down and moisten the soil.
Herbs like different soil and water conditions, Jenkins says. "If you are mixing plants, make sure the herbs are similar," Jenkins says. Basil and mint are good together, as are lavender and rosemary. Some of the easiest to cultivate also happen to be key ingredients or garnishes to classic cocktails.
Rosemary can add depth to a whiskey drink and lend the essence of forest floor to a gin and tonic. "It likes a drier, Mediterranean type of soil with full sun," says Jenkins. This hearty herb will also be available for warming winter drinks because it thrives all year.
Woodsy thyme is a little sophisticated, a little savory. Slapping a sprig brings herbaceous aroma to a gin and tonic, instantly adding a spark of glamor. Much like rosemary, it thrives in drier soil and not a lot of water. Jenkins says moderate watering will do.
Fragrance can impact a cocktail dramatically, and lavender has one of those intoxicating scents. It balances with sweet, bitter or citrusy drinks, and a little goes a long way. It is a great herb for making an infused syrup that captures the essence of spring in a bottle.
Basil and mint are both easy to grow and thrive together. They don't like conditions to be too wet or too dry, and they flourish with full sun (six or more hours a day). "A big tip for good growth with herbs is using them as much as you can," Jenkins says. Pinch basil back so it grows bushy and not leggy.
Basil's slightly sweet, almost peppery, flavor brings excellent depth to spirits such as vodka, gin and tequila. Mint pairs with virtually anything. Both can be muddled into lemonade, too.
Herbs don't require much maintenance other than water and, as Jenkins says, "keeping their feet dry." If insects or fungus become an issue, he suggests Neem Oil, a naturally occurring pesticide Pike carries. His go-to cocktail? He likes a Moscow Mule (a combo of vodka and ginger beer) with a sprig of rosemary from his garden.
PIKE NURSERIES
404.843.9578
pikenursery.com
@pikenurseries
PRETTY SWEET
For an easy, herb-infused simple syrup, add 1 cup of sugar and 1 cup of water to a small saucepan. Bring to a boil, stirring to dissolve the sugar. Remove from the heat. Add a half cup of loosely packed herbs, cover and let steep for 30 minutes. Strain and discard the herbs. Store airtight in the fridge for three to four weeks. Whenever a cocktail calls for simple syrup, use your herb-infused version for a flavorful twist.
Angela Hansberger
Drinks columnist at Simply Buckhead. Food, spirits, and culture writer.