Seniors aren't letting age slow them down as they keep in step with activities that are fun and social, inside and out.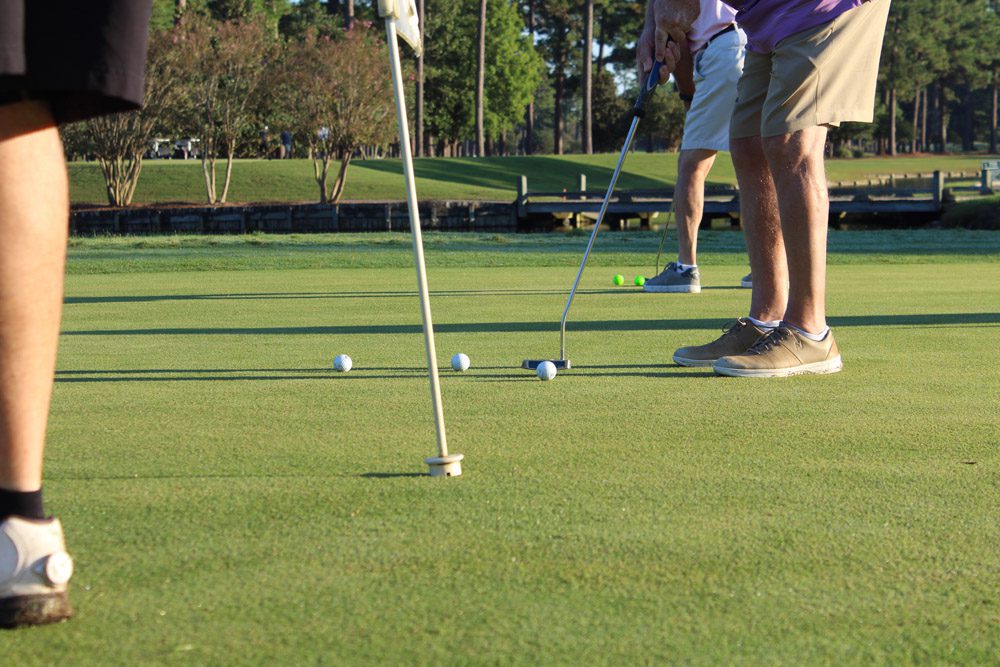 SPORT: BALLROOM DANCING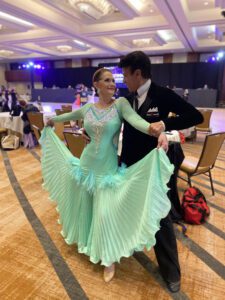 So many seniors take dance at Academy Ballroom Atlanta in Buckhead that studio owner Eddie Ares views them as two age groups: those up to 80 and those beyond. For some, ballroom is a step back toward the ballet of their youth. Others have no history on the dance floor. But alone, as a couple or with friends, it's never too late to start, Ares says.
Some seniors stay at Academy for a decade or more as they spin and dip into competitions held monthly in age groups that stretch into the 90s.
Two dances aren't a good fit for seniors past 75 because of the exertion, Ares says: the quick step and the paso doble. Everything else is in play. Introductory packages of five lessons start at $65.
In addition to the physical benefits of dancing as exercise, ballroom enhances mental sharpness from learning and repeating the movements, which Ares says is why some early-stage dementia patients take classes.
Ballroom also is a great social activity, he says. Newcomers fit in easily because they have an area of shared interest: dance. And because students of all ages are in the studio, they make friendships across generations. "It becomes almost like a family," Ares says.
ACADEMY BALLROOM ATLANTA
404.846.3201
academyballroomatl.com
@academyballroomatlanta
SOCIAL: MAH-JONGG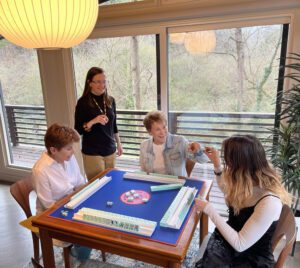 Mah-jongg continues to draw players 60 and older as it spreads beyond its founding Asian culture.
"The pace of the game is nice," says Shawn Martin, a Brookhaven resident who has turned her mah-jongg hobby into a business teaching the game around the Buckhead area with her daughter and runs the Facebook group Rocket Mah Jongg. Each round, in which four players take turns drawing and discarding tiles until one completes a 14-tile hand, lasts about 25 minutes, and sessions typically last two hours but can stretch to four, she says.
Diana Mir, an Atlanta resident who took up mah-jongg in retirement after a back injury forced her to drop golf, advises finding a teacher to start because the game is complicated and isn't fun with people of different experience levels.
Some senior centers and libraries offer lessons. The Marcus Jewish Community Center in Dunwoody is starting beginner and advanced classes and provides space for free open play for members and nonmembers ages 60 and up Mondays and Wednesdays from 9:30 a.m. to 2:30 p.m.
The American version of the game requires a new card detailing valid hands each year from the National Mah Jongg League. Standard print costs $14; large print is $15. A set of tiles can range from $100 to $400.
"Studies show that it's good for your brain," Martin says. "It's a good social activity. I see strangers build lifelong friendships."
MAH-JONGG
atlantajcc.org/openplay
nationalmahjonggleague.org
facebook.com/rocketmahjongg
OUTDOOR: GOLF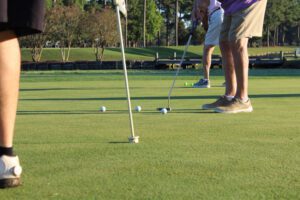 Claude Rhen was an occasional weekend hacker who used to play tennis when he joined the Senior Golfers Association of Atlanta in retirement in 2003. The Dunwoody resident, 84, still plays once or twice a week.
"It's the camaraderie," he says. "You meet some great people."
The group plays Monday to Thursday mornings, moving among 20 courses in the greater Atlanta area. The annual membership fee is $25. "You can't join a club for that," Rhen says.
Members must be at least 55 and pay an initiation fee of $25 in addition to the dues. Every outing is a tournament split into flights based on handicaps. Greens fees are $25 to $40, and each player contributes $5 to a prize pool.
The group takes four out-of-town trips each year, the biggest of which is the member-guest three-day trip.
Association banquets in February and November mark the start and end of the season. Rhen says membership has declined in recent years, so the association lets golfers join any time of year.
Golfers can send a membership request through the website, he says. "We invite them out initially with one of our members to play a round with us so they get an idea what goes on."
SENIOR GOLFERS ASSOCIATION OF ATLANTA
sgaofatlanta.org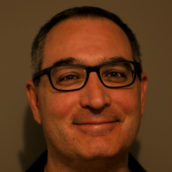 Michael Jacobs
Jack-of-all-trades writer covering almost anything but beauty and fashion at Simply Buckhead; fond of flamingos and sloths.