BUCKHEAD TAILORS OFFER TIPS FOR CUSTOMIZING YOUR CLOTHES\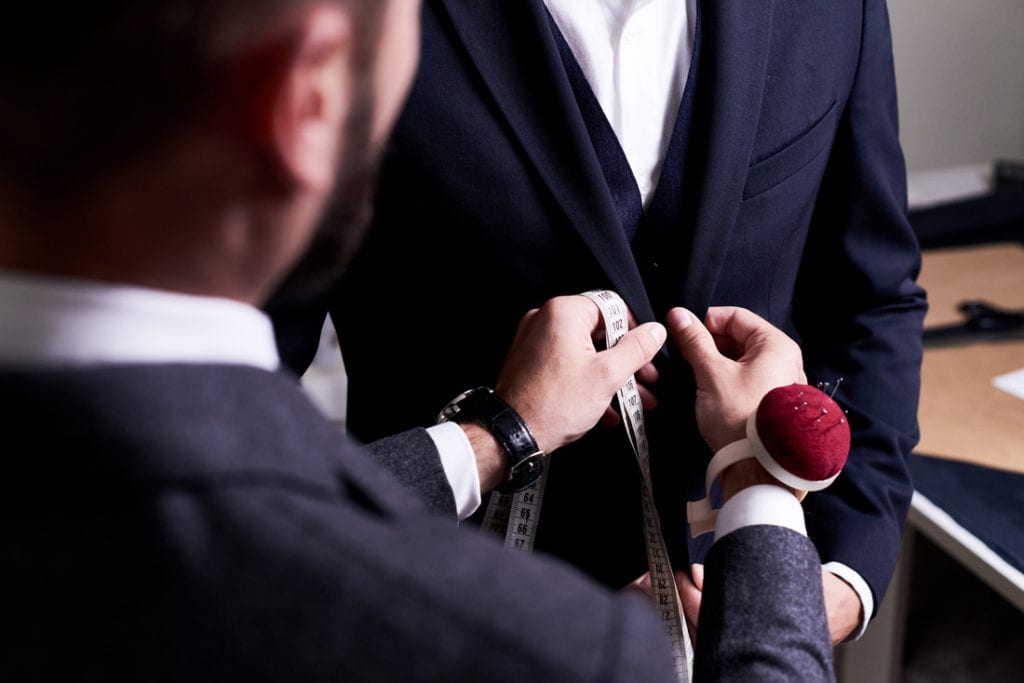 You've been there. You love the item of clothing you've just tried on in the dressing room. But there's something that isn't right. Maybe it's a tad too big. Maybe the arms or the legs are a bit too long. It doesn't fit perfectly, and you're ready to abandon it. But don't walk away yet. Have it tailored, transforming it into a piece of clothing that looks and feels custom-made. Here, two of Buckhead's premier alterations professionals offer their advice for navigating the process.
PICK UP THE PIECES
While men's suits and women's wedding dresses are the most frequently altered items, nearly any piece of clothing is a candidate for tailoring, according to Kate Borisova, owner of Nina's Couture. "Pretty much everything can be tailored," she notes. "It just depends on how you personally feel about the clothing. The goal is to feel comfortable."
For men, sport coats, trousers and both dress and casual shirts can be tailored. Women often require alterations for such items as business or casual dresses, blouses and slacks, which can be tweaked to provide a custom fit and appearance. And although you may not realize it, jeans can be modified so they become your favorite pair.
SIZE IT UP
"Most people think they know their size. If [an item] doesn't fit, it's generally too big and not too small," says Greg Miller, owner of Miller Brothers Ltd., which specializes in men's fine clothing. "The shoulders are too broad, or it doesn't fit in the chest. There's often a disproportion between chest size and waist size, especially for people who are more fit. Fortunately, we can tailor a piece to fit you perfectly and look like you had it made for you."
While tailoring something too large can be challenging, time consuming and pricey, it is easier to take an item in versus letting it out. "Going larger to smaller is best," Borisova explains. "Smaller items can be let out if they permit, but we sometimes have to look for other options, such as adding pieces of similar fabric or trying to find the same fabric. We can even cut from the length of an item and use it to extend the piece. Sometimes you have to think outside the box."
THE RIGHT FIT
So how do you know when a garment fits just right? Both Miller and Borisova assert that comfort is the top priority; if you feel comfortable in a piece of clothing, you'll also feel confident. But there are a few specifics to consider to ensure that an item also looks great.
With men's clothes, for instance, Miller reveals a timeless guideline for the length of a sport coat or jacket: It should cover your seat, or rear end. Additionally, men often wear their coat and shirt sleeves too long. "You want the sleeve to rest at the break of the wrist. With your coat sleeve, you have to decide if you want to show a bit of shirt sleeve."
Borisova says that both men and women should focus on the shoulders when having a shirt or blouse tailored. "If a shirt fits in the shoulders, then everything else will look right," she says. "The seam should not go over the curve of the shoulder; it should sit at the highest point of your shoulder's curve."
The shoulder fit is key for a woman's dress as well. "A dress should look like it's been molded to your body," Borisova adds. "It needs to fit at the shoulder and around the waist."
If you're having pants tailored, consider the length. For men, shortening the length is most common. Miller also suggests having a cuff added to trousers if there isn't one as cuffs will provide a more finished look and offer weight to make the pants hang better. The adjustments made to women's pants, especially jeans, will depend on the style. According to Borisova, wideleg or bell bottom pants or jeans should be long and worn with heels; you'll want them to sit about a half inch off the ground and cover most of your heel. Slimmer jeans or pants typically are worn at ankle length.
THE MORE YOU KNOW
When you're having a garment tailored, Miller offers a key piece of advice. "Ask questions," he says. "Ask the salesperson or tailor if they can show you what they mean since they may use terminology you don't know. Make sure you've communicated what you want from a fit standpoint and understand what's going to be done." When you do, your off-the-rack finds can be converted into a truly off-the-hook wardrobe.
Miller Brothers Ltd.
3207 Paces Ferry
Place N.W.
Atlanta 30305
404.233.8000
millerbros.com
Nina's Couture
2300 Peachtree Road N.W.,
Suite B-108
Atlanta 30309
404.350.0054
ninascouture.com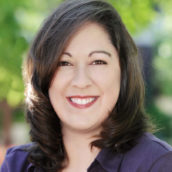 Amy Meadows
15 Minutes With columnist at Simply Buckhead. Freelance feature writer, children's book author and President of Green Meadows Communications, LLC.