HOW TO HIT THE TRAIL WITH MAN'S BEST FRIEND
It's a great time of year to hit the numerous trails in and around Atlanta. But instead of going it alone, have you considered bringing your furry friend along? Veterinarian Alissa Stephens of The Village Vets in Buckhead loves to hike with her four dogs. "I think it's important for both owners and pets to stay active and get outdoors," she says. "Pets can be a great motivation to get you outside. It can also help strengthen your bond to spend more time engaging in activities together."
Are You Ready?
Stephens says that just like humans, dogs need to build up stamina and adjust to outdoor temperature changes. It's sometimes hard to judge what an appropriate distance is to trek with your dog, but when in doubt, begin with easy, short hikes and build up. "Most dogs just want to please their owners," says Stephens. "Don't rely on your pet to slow down and let you know they're tired. A good rule of thumb is that if you're hot and/or tired, they likely are, too."
Before you hit the trails, Stephens suggests making sure your dog is up-to-date on vaccines, especially the leptospirosis vaccine, which prevents a bacterial disease transmitted through the urine of wildlife. Make sure your dog is on heartworm medication and flea and tick prevention, as well. And just in case your dog gets away from you, Stephens suggests having Fido microchipped.
Trail Petiquette
Trail etiquette is just as important for your pet as it is for you. Clay Windsor, an instructor with REI's Outdoor School in Sandy Springs, hikes often with his dog. "Keep in mind that while you love your dog, not everyone will," says Windsor. "My dog and I always step to the side of the trail when encountering other hikers to allow them to pass."
A couple of ground rules Windsor suggests are to keep your dog leashed, unless you're hiking somewhere that allows them to go off-leash. In that case, make sure your pup will come when you call and is friendly to other humans, kids and animals. Always pick up after your dog, and if you're on an overnight trip, use the same rules for your dog's waste as you do for your own (bury it 6 to 8 inches underground and at least 200 feet from a water source). Lastly, Windsor stresses, be respectful of your surroundings and don't allow your dog to chase wildlife.
Where to Go
Atlantatrails.com is a great resource that provides maps, trail reviews and gear recommendations for hikes around the Atlanta area. Founder Eric Champlin has been hiking with his rescue dog, Jake, for the past three years and has insider tips on some of their favorite spots. "The trails at Sweetwater Creek State Park just west of the city are ruggedly beautiful, and you can explore the banks of a tumbling, broad creek that's filled with whitewater and small waterfalls," says Champlin. "Plenty of placid pools along the creek offer a place to swim mid-hike, and the state park's reservoir lake is perfect for a post-hike swim." Champlin and Jake also recommend the Morningside Nature Preserve for its sandy beach along the creek where dogs can splash around. For beginners, Champlin suggests starting with shorter, less-strenuous hikes such as Cochran Shoals and West Palisades. Both trails are beautiful and run alongside South Peachtree Creek.
WHAT TO TAKE
Ruffwear Quencher Collapsible Dog Bowl, $14.95 Summertime Atlanta temperatures are no joke! Bring plenty of water and a portable dish to ensure your canine companion stays hydrated. Ruffwear Swamp Cooler Dog Cooling Vest, $59.95 Since dogs don't sweat the way we do, a cooling vest helps prevent overheating by reflecting the sun's rays.
Ruffwear products available at REI Sandy Springs
1165 Perimeter Center W
Atlanta 30338
770.901.9200
rei.com
TurboPUP Complete K9 Meal Bars, box of 12, $29.94 Eric Champlin recommends these natural, grain-free energy bars as a snack for your dog. Or you can just carry some kibble with you in a plastic bag. turbopup.com
STORY: Maggie Haynes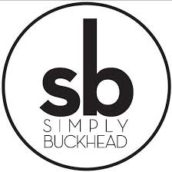 SimplyBuckhead
Simply Buckhead is an upscale lifestyle magazine focused on the best and brightest individuals, businesses and events in Buckhead, Brookhaven, Sandy Springs, Dunwoody and Chamblee. With a commitment to journalistic excellence, the magazine serves as the authority on who to know, what to do and where to go in the community, and its surroundings.