Flower Child executive chef Matthew Schwab puts the ease in healthy eating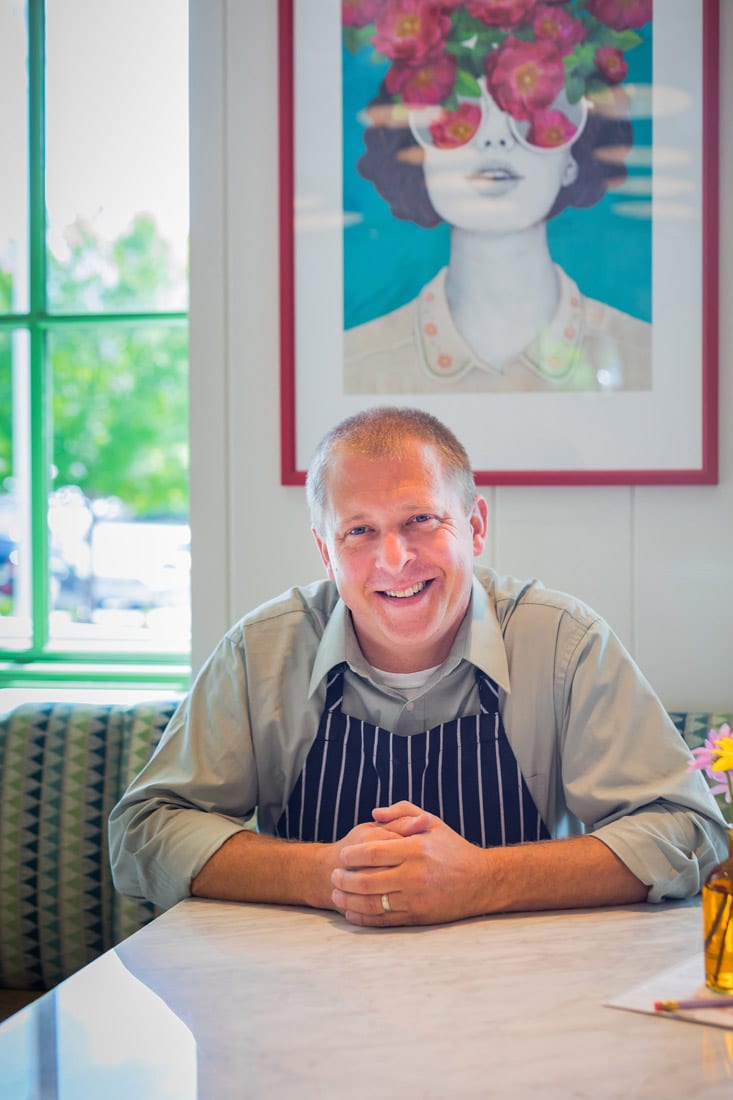 STORY: Carly Cooper
PHOTO: Christopher Watkins
Like the health-conscious restaurant that he leads, Flower Child executive chef Matthew Schwab is new to Buckhead. But that doesn't mean he's not embracing the local lifestyle from heart to stomach.
After working at busy restaurants such as The Cheesecake Factory and Cooper's Hawk Winery in Orlando and Nashville, Schwab joined Flower Child in March 2018 and spent two months training at the company's original locations in Phoenix, Arizona. Last July, he opened the first southeast outpost at the Shops Around Lenox, where the menu features salads, bowls, wraps and vegetarian friendly small plates. He works side-by-side with sous chefs and line cooks, coaching, cooking, tasting and contemplating new menu items. "This business is always changing, so you're always learning," says Schwab. "The restaurant is bright and fun. Everything is shiny and new. You feel the positive vibes just walking in the door."
Below, Schwab reveals what brought him to Flower Child and how he balances restaurant life and time with his wife and 2-year-old daughter.
How'd you get involved with Flower Child?
I saw the job posting online, and it sparked my interest because I haven't done anything with a brand whose total drive is health. The restaurant doesn't have a fryer or a freezer. You can't beat that for fresh, healthy food. I'm learning a lot, working with ingredients I never had exposure to before. My wife is pretty happy that I'm eating salads for lunch instead of burgers.
How has the way people dine out changed?
America has turned into such a now, now, now culture. We offer quick service with ticket times of four to eight minutes. You get your food fast. Plus, a lot of people want to get healthy and are more conscious about what they're eating. The plaza Flower Child is in screams health. We're surrounded by yoga and spin classes. We don't even have soda in the building. We make our own tea and lemonade. People are ready for something new, something healthy.
What do you cook at home?
I'm a novice barbecue chef. I like to make ribs. My wife eats a lot of fish. My daughter has a lot of allergies and can't have strawberries, grapes, dairy or peanuts. Basically, I cook three different meals for my family. I didn't have any experience with farro and barley in the past, but they're mainstays as far as super grains at Flower Child, and they're good. I'm starting to use them [when cooking for my family].
Being a chef isn't exactly a 9-to-5 job. How do you find time to be with your family?
During training, I was 3,000 miles away. Thank God for technology these days. You can Skype or FaceTime. My wife came from the industry, so she understands the hours. I try to spend every waking moment I can with her and my daughter. I've been fortunate enough to be there for [my daughter's] major milestones, such as rolling over and her first steps.
What do you do for fun?
In Orlando, we were Disney season pass holders. Here, it's fun being able to go to a lake and not worry about alligators. I was a skateboarder for 25 years. It's difficult to find the time now, but we went to the skatepark in Kennesaw, and my daughter enjoyed watching me.
FLOWER CHILD
3400 Around Lenox Rd.
Atlanta 30326
678.668.2271
iamaflowerchild.com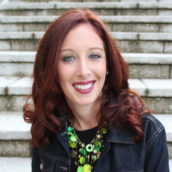 Carly Cooper
Foodie Tastemaker Columnist at Simply Buckhead. Contributing Editor at Atlanta Magazine. Restaurant Aficionado and Mother of Two.