Dunwoody High School senior Kate Perry has played her fair share of competitive sports, from soccer and volleyball to tennis and swimming.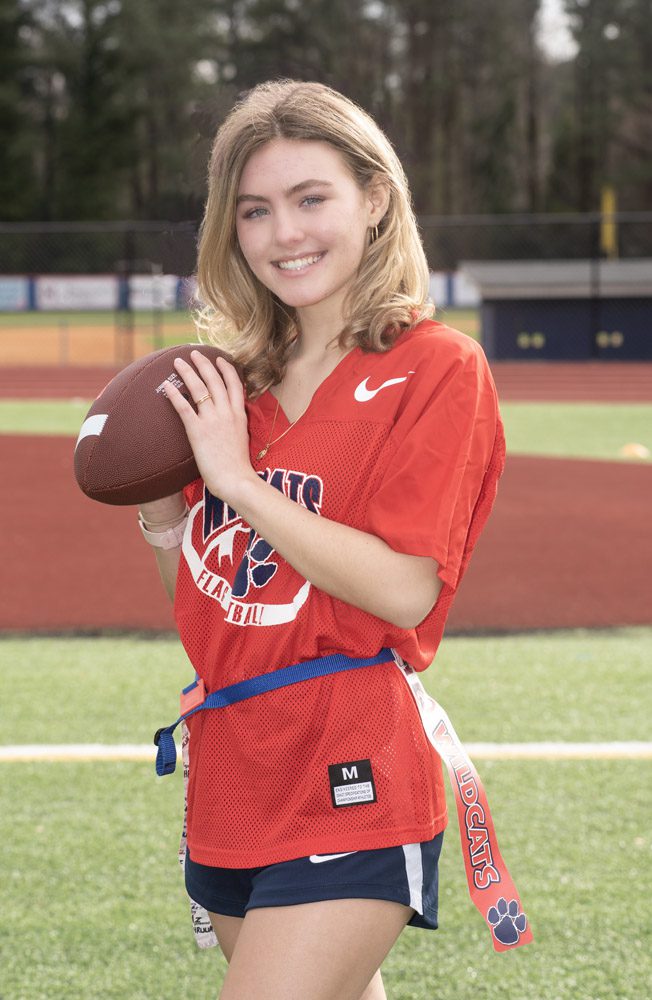 But during her junior year, she found a sport unlike any other: girls flag football. Led by Coach Montez Swinney, the Dunwoody High team welcomed Perry as a defensive line rusher two seasons ago, and she discovered her love for a sport that's not only on the rise nationwide but also recognized as the fastest growing sport in Georgia, thanks in large part to the Atlanta Falcons and the Arthur M. Blank Family Foundation, which began working together in 2016 to get the sport sanctioned across the state at the high school level to promote gender equality.
What do you enjoy most about playing flag football?
I love how game-specific it is. Every game is different, and you have to create a specific strategy for each game you play. The games are shorter, so we have two games back-to-back on a typical day. You can have one game where you perform really well, and there's a great team spirit, and the next game you have the same great mindset but may not perform as well. Each game is unique.
How has flag football made you a better athlete?
It's so tactical. You really have to think through the gameplay and focus on what you are doing in each moment. You have to be intentional with every step you make because it is so fast-moving.
What is your advice for other girls who want to try flag football?
If you're going in thinking, "I know nothing about football," so many girls are in that same position. My first day of tryouts was when I learned most of what the game is about. That's because your performance is based on you as an athlete and as a person. If you're a good runner, you can use that. If you're good with agility, you can use that. It's just about playing to your strengths.
For more information, visit atlantafalcons.com/girls-flag-football.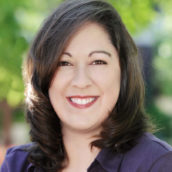 Amy Meadows
15 Minutes With columnist at Simply Buckhead. Freelance feature writer, children's book author and President of Green Meadows Communications, LLC.