Valentine's Day is coming up this week and rather than write a blog on how you can do this day on a budget, I thought I would share some different ideas than you might read on the internet.   People always talk about dinner, flowers, chocolates, and jewelry, and while those are classic favorites, you might consider doing something different for a change.   Here are five great ideas you can do right here in Atlanta if you love sports and want to have a great time on Valentine's Day.
Top Golf (http://topgolf.com/us/)-The main location is in Alpharetta, and another one is opening up soon in West Midtown.   What's makes this venue great is that you can have a great time no matter whether you are a serious golfer or not.   With the lit up targets at night, tasty cocktails, and excellent food, you can spend $100 and have a great time for a few hours of fun.
Andretti's (http://andrettikarting.com/)– As their own slogan says, "Don't resist the urge to FLOOR it!"   It you have never attempted the high speed go karting, there is no rush like this weaving in and out of this TagHueur specially designed track.  You can hit the straightaways at 35 miles per hour, and can have fun racing against friends if you do a double date.   If you love to play games as well, when you finish on the track you can hit some skeeball, hoops, or video games.
Sandy Springs Gun Range or Sharpshooters (http://sandysprings.myshootingrange.com/)-  I suppose this one depends on whether your relationship is in a good place (lol), but if you have never experienced shooting a gun then this will be a ton of fun.   The gun range has professional firearm instructors who can help you become a safer, better, and more confident shooter.   You can shoot all kinds of guns from pistols to automatics.   Better wait on the cocktails until post shooting!
Sky Zone- (www.skyzone.com)- Maybe jumping up and down on the trampoline wasn't quite what you had in mind for Valentine's day, but it is something completely different from the droll let's go out for dinner.  They have a great package called the open jump which will give you access to all of the Sky Zone activities including free jump, SkySlam, and even dodgeball.   Best to wait for the appetizers until you finish getting a workout!
Ice Skating-  There are too many different places to mention around the city, but whether you want to go indoors at a place like the Cooler or head up to Avalon for some dinner and outdoor ice skating, this is a fun sport idea and can be very romantic as well.   Rockefeller Center may be the most famous ice skating rink, but you have some great options right in your backyard that you can do on Valentine's Day.
If you love sports and don't want to have the same traditional pressure of Valentine's day thrust upon you every February 14th, then try these smart money move ideas for an alternative on Valentine's Day!
Written by:
Ted Jenkin
Request a FREE No-Obligation Consultation: www.oxygenfinancial.net
Ted Jenkin is a frequent guest columnist for the Wall Street Journal and Headline News Weekend Express.  He is the co-CEO of oXYGen Financial.  You can follow him on LinkedIn @ www.linkedin.com/in/theceoadvisor or on Twitter @tedjenkin.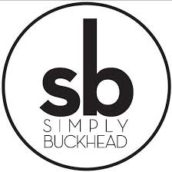 SimplyBuckhead
Simply Buckhead is an upscale lifestyle magazine focused on the best and brightest individuals, businesses and events in Buckhead, Brookhaven, Sandy Springs, Dunwoody and Chamblee. With a commitment to journalistic excellence, the magazine serves as the authority on who to know, what to do and where to go in the community, and its surroundings.