A sampling of great eats in and around Buckhead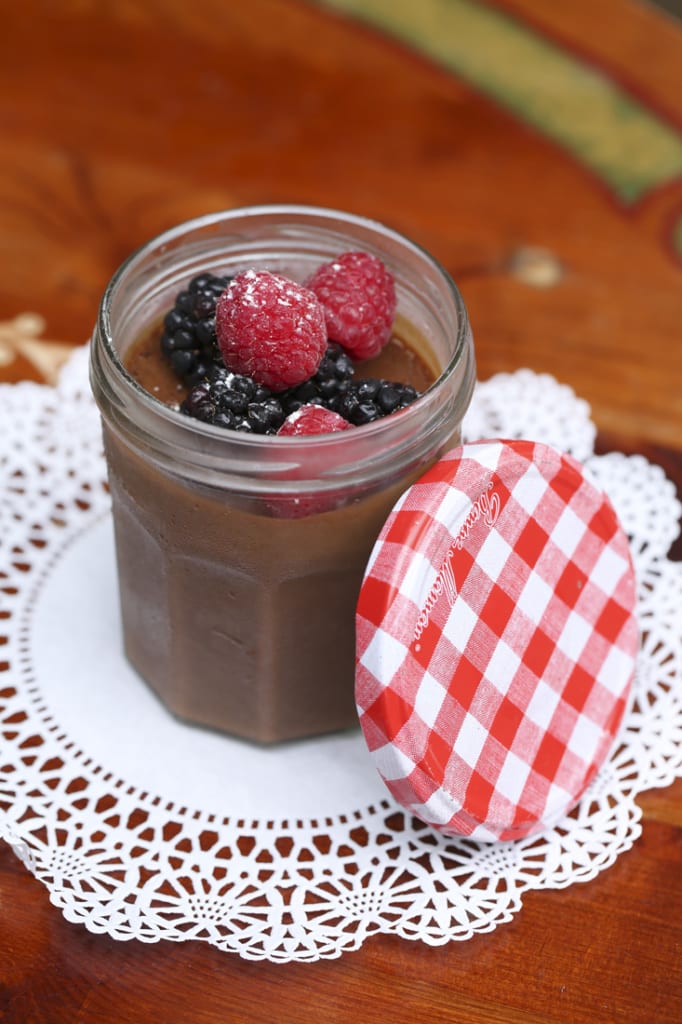 ANIS CAFÉ & BISTRO
Anis is everything you'd hope to find in a French bistro, without having to buy a plane ticket to France: traditional Provençal dishes, relaxed patio dining and often a small congregation of French-speaking diners to help set the mood. Grilled North African-style Merguez sausage, coquilles St. Jacques or a bright, crisp salade d'Arnaud (named after the owner) are all winning starters. Entrées of truite meunière, poulet rôti and boeuf au poivre are sure to bring you back to that quaint Provençal village square. Best-in-class items are the croque monsieur, salade Niçoise, moules marinières and not-to-be-missed chocolate mousse. The time to visit is now, before Pharr Road real estate development triples the wait time for a table.
Lunch entrées: $8-$19
Dinner entrées: $8-$35
anisbistro.com
BABYLON CAFÉ
When Iraqi native Saad Marwad and his wife, Kelly Rafia, opened Babylon Café in 2014, the city's foodie community started to buzz about the couple's fresh, flavorful repertoire of Middle Eastern classics, from falafel and hummus to kebabs and baklava. While the starters are quite good—try the fattoush salad, the lentil soup and the eggplant badenjan—the earthy, long-simmered stews are unlike anything else in town. We like the herbbased qurma sabzi with super-tender lamb shank and the bamia (okra and tomatoes) with oxtail. Don't leave without a sip of the anise-flavored aperitif called arak and a bite of kanafeh, a sweet made of shredded phyllo, housemade sweet cheese, rose- and orange-water syrup and pistachios.
Appetizers and sides: $2-$7
Entrées: $12-$20
babyloncafeatl.com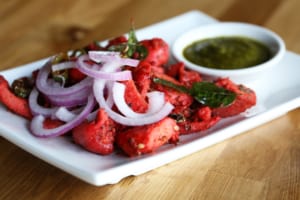 BHOJANIC
After a couple of meals at this North Indian restaurant, we've come to admire the flavorful, long-simmered, aromatic home cooking. The samosa chat was a wonderful smash-up of potato-and-pea samosas topped with tamarind and mint chutneys and cool yogurt. As for the entrées, we loved the intensely flavored goat curry and wanted to sop up every drop of the gravy with rice. This second location of Archna Becker's beloved Decatur restaurant is an appealing minimalist space, and it's easy to get in and out and have a solid and affordable meal.
Tapas and appetizers: $4-$9
Entrées: $12-$18
bhojanic.com
CAFÉ LAPIN
Like a Parisian patisserie with a bit more legroom, Café Lapin is a lovely place to savor handmade baked goods or spoon to the bottom of a definitive, cheese-encrusted crock of French onion soup. A small business surviving largely on word of mouth, Café Lapin is a casual, moderately priced restaurant where lunch is never an afterthought. You may get a serious cheeseburger and fries or an elegant slice of asparagus tart. Quiches are standard-setting— the crust is arguably the best in town— and selections vary daily, from Lorraine to mushroom and onion to ham and asparagus. Café Lapin is such a delightful addition to the city … only problem is, it might be habit-forming.
Lunch entrées: $7-$12
Dinner entrées: $10-$22
cafelelapin.com
DEL FRISCO'S GRILLE
While the Texas-based chain is known for superb steaks, fusion appetizers and flatbreads, we think the burgers are sensational. In particular, the Pimento Cheese Burger, an uptown riff on the Big Mac, is a tower of juicy deliciousness: two patties with lettuce, tomato and pickle; plus housemade "sloppy sauce" (it's like a smooth Thousand Island); plus two generous smears of pimento cheese, which slides down the stack and seals in all that juicy goodness. Del Frisco's gets special points for packaging: The burger sits coyly in a partly open paper wrapper, while the fries are in a little paper cone on the side. A cold frothy draft beer is the clincher.
Appetizers: $7-$16.50
Sandwiches and flatbreads: $12.50-$18
Steaks: $29.50-$39.50
delfriscosgrille.com/atlanta
F&B
Like its predecessor, the much-loved former Brasserie le Coze, F&B delivers timeless Provençal fare in a classic brasserie atmosphere. The menu is bolstered by comfort dishes portioned with hunger in mind, but it's also fortified with lighter salads, sandwiches and soups. Classics such as steak frites and skate wing with a brown butter sauce are deeply satisfying in their rustic charm. Mussels come piled high in a white wine and shallot broth, along with crusty French bread for sopping. The drink menu is built on interesting French wines and remarkable cocktails such as the well-balanced, bourbon-based Line of Destiny.
Appetizers: $6-$18
Entrées: $11-$42
Desserts: $6-$8
fandbatl.net
KR STEAKBAR
Atlanta chef Kevin Rathbun's only Buckhead restaurant feels custom tailored for the community. A contemporary nocturnal cubbyhole where small plates rule, wine flows and the air bristles with excitement, the fashionable "steakbar" concept finds Rathbun and chef de cuisine Jessica Gamble fusing two venerable concepts: meat and Italian. Here, nearly everything speaks with a perky Mediterranean lilt: amari-kissed cocktails, steak doused with espresso sauce, heavenly oliveoil cake with almond brittle and citrus cream. (Pastry chef Kylie Akiyama is terrific.) Hidden touches, like the speakeasy-style bar behind the kitchen and a patio that feels like a sunken garden, make us want to continue to explore this romantic spot.
Antipasti: $6-$19
Pasta: $12-$16
Entrées: $18-$68
krsteakbar.com
OK CAFÉ
Just as we send diners to Bone's for the definitive steakhouse experience, we suggest OK Café as a classic diner with a strong Southern twang. The offerings here are anchored in time and tradition: Root beer floats and cherry lemonades are called Black Cows and Pink Ladies. Meat-and-twos and veggie plates laden with silken collards and exquisite mac and cheese are meant to be washed down with sweet ice tea and sopped up with a perfect corn muffin. Fat slices of meatloaf encrusted with tomato sauce, roast turkey with cornbread dressing and gravy, chicken pot pie with an adorable little "OK" stamped onto its puff-pastry blanket—this stuff draws a crowd. If you don't want to play the waiting game, you'd better arrive before 11 a.m. or between the lunch and dinner rush. After a quarter-century, OK Café never goes out of style.
Appetizers: $4-$8
Burgers and sandwiches: $4-$13
Mains: $12-$16
okcafe.com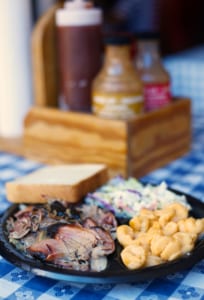 PIG-N-CHIK
Co-owner Jim Graddy tells us he learned the art of the pit on his granddaddy's pig farm in Manchester, Ga. Graddy remembers cooking whole hogs all night long over hot coals, and when we tear into his pulled-pork sandwich— a delicious pile of pink, smoke-tinged meat between two thick slabs of white bread—we believe him. Graddy has proudly transported his family's traditions to his casual Southern 'cue counter. Man, is the food good. The fresh-tasting coleslaw (with just a little mayo) and excellent new potato salad are just the things to cut the richness of the succulent pork. Some other tasty go-withs are fried okra, long-cooked collards, mac and cheese and Brunswick stew. We're sated. We're sauce-splashed. We need a moist towelette and a nap.
Entrées: $8-$24
pignchik.net
STARFISH
Starfish—which can look just a little lost on the block that houses Restaurant Eugene and Holeman and Finch— is exactly the kind of sushi joint we have been trolling for. In a city where Japanese cuisine can be hit-or-miss and sometimes not the freshest, chefowner Seung K. "Sam" Park's reticent little pearl is a superior catch—cute and compact as a bento box but with just a hint of luxury. At dinner, we were delighted to see how the kitchen plays around with untraditional ingredients like truffle oil and balsamic vinegar, slicing fish as thin as carpaccio and arranging it in dazzling presentations. When our flounder sashimi arrived, the server told us to place a dab of the ponzu jelly spiked with cilantro, jalapeño and lime on a strip of the fish and roll it up. Exquisite. Starfish isn't the kind of place that announces itself with screaming klieg lights or red carpets. But in this culture of excess, sometimes being a little bit under the radar can be very seductive.
Lunch entrées: $7-$16
Dinner entrées: $12-$30
starfishatlanta.com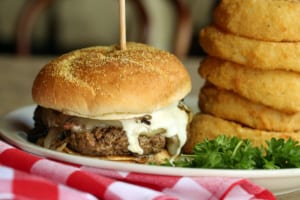 TED'S MONTANA GRILL
We love everything about the housemade dill pickles; the fat onion rings with horseradish dipping sauce; the Arnold Palmers; and the all-American, stick-a-flag-in-it, "where the buffalo roam" burgers. Yep, we're talking bison, baby. It's leaner than beef, yet richer and moister, somehow. The Ted's burger that really rocks our world is the Blue Creek: Inspired by owner Ted Turner's Blue Creek Ranch in Nebraska, it comes with bacon crumbles and blue cheese. And that's all it needs. Just ask for a side of rings and a little ramekin of that horsey sauce.
Appetizers: $5-$14
Burgers: $12-$19
tedsmontanagrill.com
BY: Wendell Brock, Rebecca Cha and Angela Hansberger
PHOTOS: Sara Hanna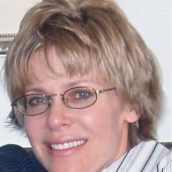 Rebecca Cha
Food, beauty and interiors writer at Simply Buckhead. Linguist, teacher, chef, parent.