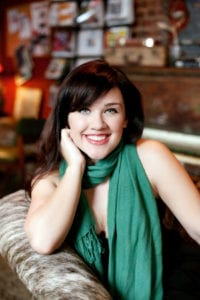 One day this summer, a dear friend asked how I was doing. I replied reflexively, "I'm doing well, thanks!" But then, I took a breath and realized I had just recovered from being sick for a few days, was feeling overwhelmed from my time away from work and was battling a stiff neck from a workout. All of those things conspired to make me feel far less than "well." Perhaps you can relate? If so, we hope our September cover package will feel timely for you, too. In it, we explore practical ways to improve your overall wellness to support mental health. Michael Jacobs asks top local pros for their (easy!) strategies to make a positive change in your daily routine, Karina Antenucci gets tips from experts about how to prepare for and maximize a counseling session, and Amy Meadows highlights a pair of sensory therapies that can be as fun as they are effective. And I had the pleasure of profiling HLN anchor (and Simply Buckhead cover star) Robin Meade, who is generous about sharing her own experience with panic attacks and how she redirected that energy for good.
Beyond the cover story, this issue features a host of interesting topics. Hope Philbrick explores the eclectic flavors of Gypsy Kitchen in our dining feature; Nicole Letts gives us a peek into the colorful condo abode of the founder of popular candy company Ruby Bond; Lauren Finney Harden takes us along on her recent getaway to the historic Jekyll Island Club Resort; and Claire Ruhlin chats with on-the-rise interior designer Anna Booth in our Living section's Tastemaker profile.
No matter what you're going through personally, professionally or emotionally, we hope this issue lifts your spirits.
Jennifer Bradley Franklin
Senior Contributing Editor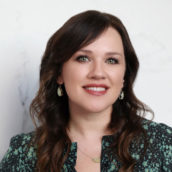 Jennifer Bradley Franklin
Senior Contributing Editor and Beauty Columnist at Simply Buckhead. Travel, Food and Design Writer and Author.