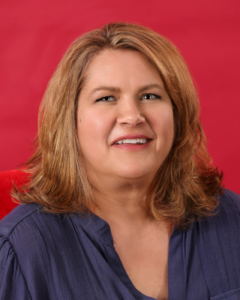 Over the course of my publishing career, I've been fortunate to have interviewed many successful, interesting and inspiring people.
The short list includes Michael Eisner, the former Disney chairman and chief executive; award-winning singer and actor Harry Connick Jr.; and Atlanta's own Sara Blakely, the billionaire founder of the Spanx empire.
To be frank, speaking with them about their many accomplishments, oftentimes achieved in the face of some unthinkable odds, sometimes made me feel a little inferior, pondering what it is I've really accomplished in this lifetime. In the end, I usually came to the same conclusion: that as a writer and editor, my contribution is to share these talented people's stories with the rest of the world, which perhaps in some small way might inspire others to greatness as well.
That's why I'm so excited to have you read about the seven gifted individuals we've chosen as this year's "Rising Stars" (page 65). They come from varying backgrounds and are following different paths, but each is striving to make a mark on the world. I hope their stories will not only entertain and impress you, but perhaps ignite a spark in you that propels you to follow your own dreams.
There are other great reads in the issue as well. Blake Guthrie, in his first piece for the magazine, writes about a wild rafting trip down the Chattahoochee (page 26); Amelia Pavlik looks into the healing practice of dry needling (page 40); and Mickey Goodman interviews a local handbag designer who's working to help put an end to human trafficking (page 36). If these or any of the other stories from this issue do happen to move or intrigue you, I'd love to hear about it. Just drop me a line at editor@simplybuckhead.com.
Jill Becker
editor@simplybuckhead.com
Photo: Sara Hanna Photography
Mickey Goodman
Award-winning Ghostwriter, Journalist, Content Creator.