A Sandy Springs stylist raises a glass to cocktails from her favorite country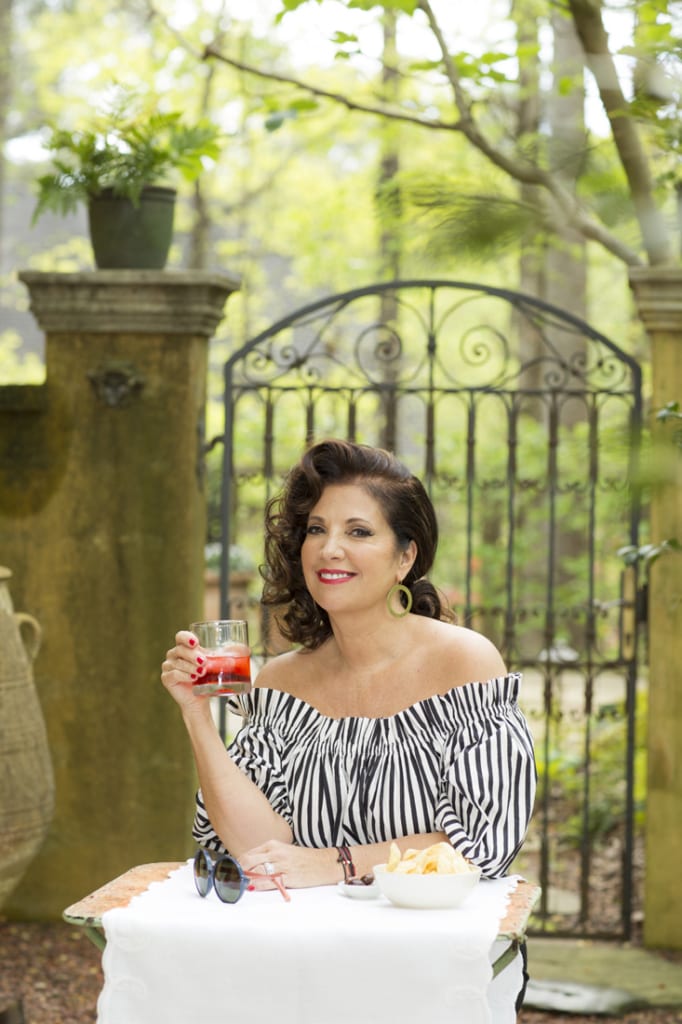 STORY: H.M. Cauley
Summer is the perfect time of year to host a patio or porch drinks party. And this year, whether it's a neighborhood gathering or an intimate dinner for two, Annette Joseph has the secrets to putting an Italian spin on the soiree in her new book, Cocktail Italiano.
The Sandy Springs resident built a reputation as a hospitality and styling expert with her first book Picture Perfect Parties, a primer on how to organize and host holiday get-togethers, dinners, barbecues, brunches and drinks. In the four years since then, Joseph turned her attention to infusing those events with the spirit of Italy, a country she's adored since her visit as a teenager.
"My grandparents are from Hungary, and I spent every summer with them and went to Italy a lot, since I was 13," she recalls. "My husband and I traveled there our whole lives and took our kids when they were little. We lived in Alassio, a Riviera beach town, for about 12 years, and my son learned to speak Italian by playing with kids on the beach."
Through years of visiting, Joseph became intimately familiar with the rituals of Italian life and grew particularly fond of aperitivo, the art of having drinks and small bites in that window between the workday's end and a formal dinner. "We enjoyed aperitivo almost every night, and that's what inspired me to write a travelogue and recipe book," says Joseph.
The book also gives Joseph a chance to champion her bestloved Italian clubs, beachside bars and restaurants. "I picked 11 of my favorite towns and wrote about where you can meet your friends and family and have a cocktail or two along the Italian Riviera," she says. "It's also a peek into that lifestyle, with tips on how to re-create it here in the States."
Five years ago, Joseph began teaching those tips, along with workshops on cooking, painting, photography and styling, that keep her in Italy for half the year. "We've done them on the Riviera for a couple of years, but we're renovating a 12th-century fortress in Fivizzano, a small village in northern Tuscany, in the mountains, but close to the seaside," she says. "This summer, we'll open a workshop retreat and styling school there where we have a vineyard."
Despite growing grapes, Joseph admits to loving cocktails and wine equally. "We drink a lot of wine over the summer, and it's perfectly okay to order wine at aperitivo," she says. "But my favorite cocktail is a Negroni. I also drink Campari straight up, iced, with a wedge of orange."
While splitting her time between two countries, Joseph is working on her third book, an autobiography that recounts the travails of buying, selling and renovating houses in Italy.
"People are always asking if we're going to move there," she says. "But I love it here. Our children are in Hilton Head and Texas, and we like seeing them." Even so, Joseph admits her next book is an homage to her adopted country. The title? Italy Is My Boyfriend.
For more information,visit annettejosephstyle.com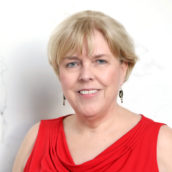 H.M Cauley
Atlanta-based writer and editor contributing to a number of local and state-wide publications. Instructor in Georgia State's Communication department and Emory's Continuing Education division.