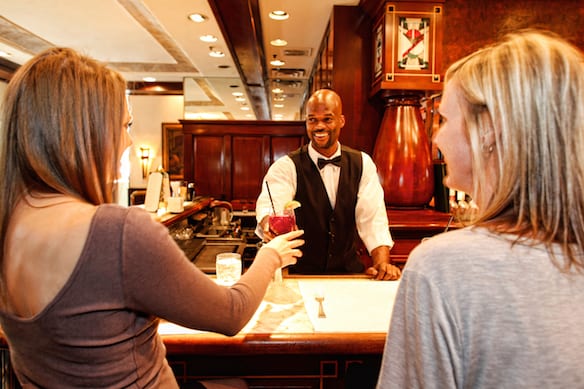 "I love scotch, scotchy scotch scotch. Here it goes down, down into my belly." – Ron Burgundy, Anchorman
STORY: Kelly Skinner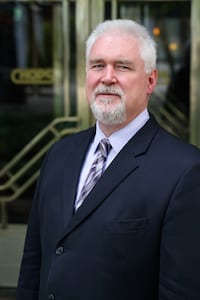 There's something inherently manly about Scotch whisky. Made from malted barley or cereal grains, it's an old-fashioned, fire- bellied drink aged in barrels and served simply—all you need is a glass. Since its beginning in 15th century Scotland, it has become the choice beverage for the culture's manliest men (and also off-the-wall characters like Ron Burgundy). Yet there's an air of mystery surround- ing the stuff that can make it a bit intimidating for beginners. For one thing, the higher price tag makes it trickier to explore than, say, your standard vodka or bottle of craft beer, and if you're a dude, there's an assumption that you'll naturally know about it. No need to keep up the act. Chops Lobster Bar's Wine Director and Beverage Manager Dennis Wood (pictured right) has the answers to your questions.
What's the difference between a single malt scotch and a blended scotch?
A single malt is made using malted barley from a single distillery. Generally, single malts have more age, making them a bit smoother. The Macallan would be an example of a single malt. A blended scotch combines multiple whiskeys (grain and malt whiskeys) that all have one specific flavor profile. They generally have a consistent flavor; Dewar's and Chivas Regal are examples of blended scotches.
Take us through Scotland's various scotch-producing regions.
Speyside produces fruity scotches and is home to labels like The Balvenie and Glenlivet. Highlands, the largest scotch-producing region, includes Glenfiddich, The Macallan and Glenmorangie. Flavors in this region tend to be smooth and floral. Both Isles and Islay use more peat in the distillation process, so theirs lean heavier and maltier—brands include Lagavulin and Tobermory. The Lowlands produce a lighter, mellower scotch. Auchentoshan is a Lowlands distillery.
Any advice on ordering scotch?
First, I'd suggest sampling a range of scotches from various regions to see what you like. Most people will enjoy Highlands or Lowlands style scotches. After deciding on the region you like, you'll want to pay attention to the age. Older ones will be stronger and more flavorful.
With food or without?
Scotch is best enjoyed on its own.
How should you serve scotch?
It's universal for all scotches and whiskeys. The ideal glass is tulip-shaped with no stem. Riedel makes a great one. Generally, you want to serve it without ice. If you want to soften it a bit, you can add a splash of bottled water or one large ice cube that melts as you sip. Remember, you drink scotch in sips, not like a cocktail.
What are your three favorites on the Chops menu right now?
Our most popular is The Macallan 12-year. It's aged in old sherry barrels, giving it a nice, soft flavor. The Glenmorangie port finish is called the Quinta Ruban. It's aged in port barrels, so you get that subtle, bright jamminess. In The Balvenie DoubleWood 17, the whisky is matured first in American oak barrels, then transferred to European oak sherry barrels to finish aging.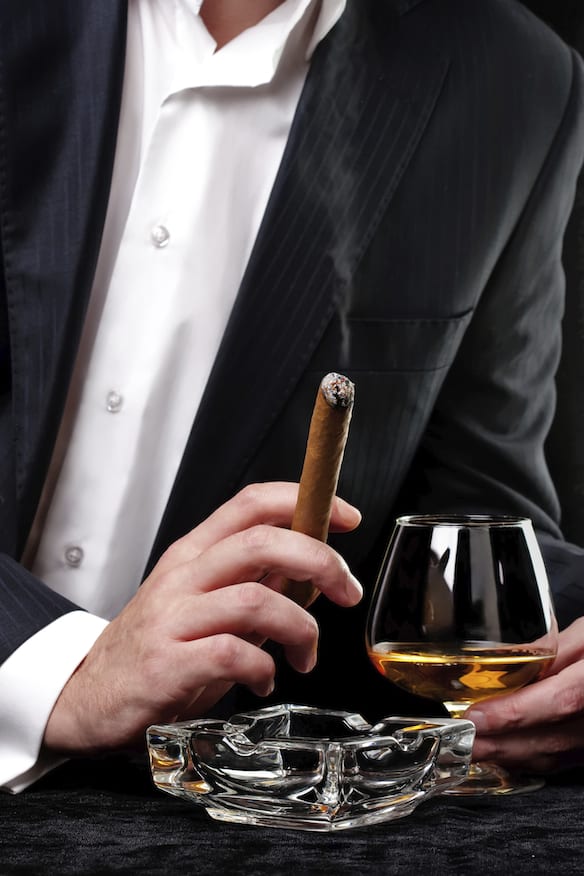 CHEAT SHEET: CIGAR PAIRING
Jay Kazlow, president, chief operating officer and partner at Dantanna's and Buckhead Cigar Lounge, shares his tips for pairing scotch with cigars.
"In general, the spicier the cigar, the better it will pair with a stronger, spicier scotch. The idea is for the two flavors to mesh—not for one to overpower the other."
"Highland malts tend to be the lightest scotch- es, whereas Islay malts tend to be the strongest with the most smoke and peats. It is easiest to pair light cigars with light scotch and richer, deeper cigars with richer, deeper scotches."
"Pair The Macallan 12-year with something like the Avo Classic No. 2 cigar."
"The Quinta Ruban gets some sweetness from the aging process and would work well with a Nicaraguan 'My Father' cigar, which has a peppery, spicy finish."
"The Balvenie DoubleWood 17 has a drier finish and would work well with a Davidoff Nicaragua cigar."
"Aside from scotches, cognacs and ports are some of the best pairings with cigars. I actually like bourbons better than scotches for this reason. Rums work as well."
MANLY PROVISIONS
Chops Lobster Bar
70 West Paces Ferry Road N.W. Atlanta 30305
404.262.2675 | www.buckheadrestaurants.com/chops-lobster-bar
Buckhead Cigar Lounge at Dantanna's
3400 Around Lenox Drive, Suite 304 Atlanta 30326
404.760.8873 | www.dantannas.com