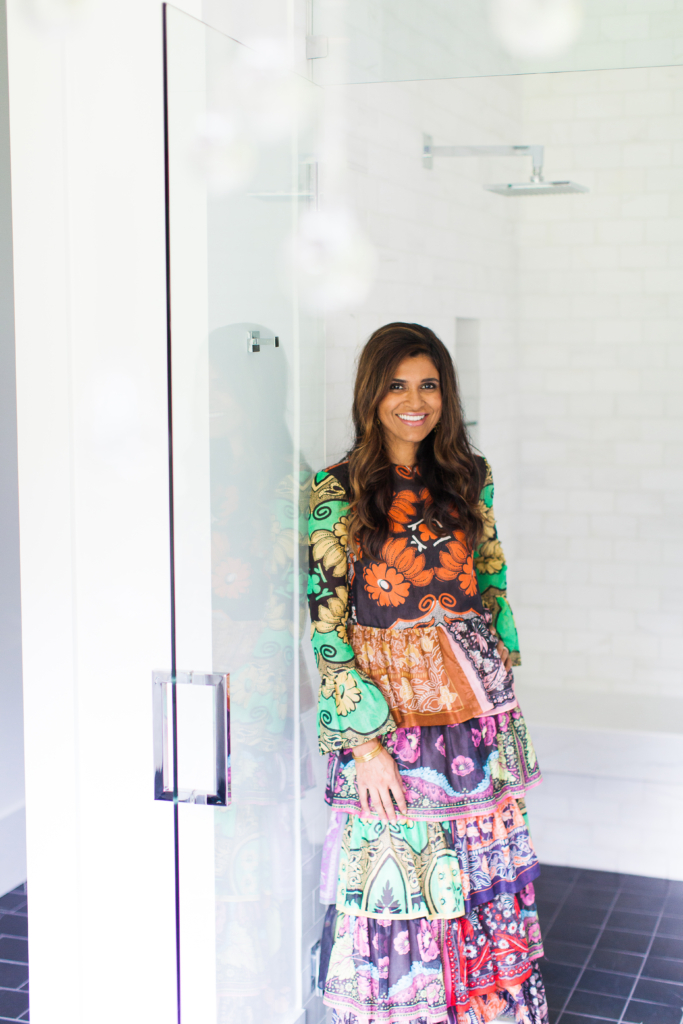 PEDIATRIC ANESTHESIOLOGIST SHIVANI BHATIA IS A GIRLY GIRL AT HEART
Sandy Springs resident Dr. Shivani Bhatia claims she's just "a regular girl," but she's a rock star in our book. Bhatia, a double-board certified pediatric anesthesiologist, keeps a full-time schedule at Children's Healthcare of Atlanta at Scottish Rite Hospital and has a busy family life with three sons, ages 11, 9 and 7. As if that juggling act weren't enough to make a "regular" person's head spin, she launched two beauty businesses over the last three years.
Bhatia's appreciation for beauty began decades ago with InStyle magazine's "best beauty buys" issue. "I used to cut pages out and run out to buy items that I thought would make me feel more like a girl. [Doctor's] scrubs are not very feminine, and there has always been a part of me that is a girly girl," she explains.
When Bhatia turned 40 in 2013, she knew she wanted to start a beauty business. "All of a sudden, you're bombarded with this message that, as a woman, you're not good enough because you're aging. I wanted women to have a place where they could come and feel comfortable and beautiful," Bhatia says.
Inspired by the Drybar concept, Bhatia opened B. You Beauty, a boutique beauty bar in Sandy Springs that offers blowouts, waxing, makeup, chemical peels, injectables and medical-grade skincare products. She trained extensively to become an Allergan-certified Master Injector to personally administer Botox, Juvederm, Kybella and Voluma to her patients. The doc works around her hospital schedule, coming in on days off and late in the evening to accommodate clients seeking her knack for creating natural-looking results. Recognizing another need for her clients, this year, Bhatia launched Beauty Box MD, a subscription service that delivers product samples to your doorstep every quarter for $25. "It's a way for people to try out medical-grade skincare products for their skin type before buying the full-size product," Bhatia says. After selecting your skin type, such as normal to dry or sensitive, online, you'll receive a skin care regimen of four products from the same brand as well as a "bonus" product.
Bhatia acknowledges that she isn't a dermatologist. But as a doctor, she prides herself on doing extensive research—including testing skin care products on herself or hospital colleagues—to provide quality offerings with potent active ingredients from brands such as SkinCeuticals and Neocutis. "In the spirit of InStyle, I pick and choose only the best."
BHATIA'S BEAUTY TIPS
1. Just because a skin care product is expensive doesn't mean it's effective.
2. Before you buy a skin care product, know your skin type.
3. It doesn't make sense to spend money on an injectable unless you are also taking care of your skin; that goes hand in hand with a good skin care regimen.
4. SkinCeuticals has the best vitamin C.
5. Neocutis makes the best eye cream.
6. The most important skin care product is sunscreen.
DETAILS:
B. You Beauty
5975 Roswell Road, Suite C-311
Atlanta 30328
678.538.2401
byoubeauty.com
Beauty Box MD
beautyboxmd.com
STORY: Karina Antenucci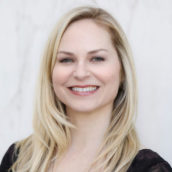 Karina Antenucci
Managing Editor and Wellness Columnist at Simply Buckhead. Blogger at Badass + Healthy.