WHAT'S HOT (AND NOT) FOR HAIR COLOR THIS FALL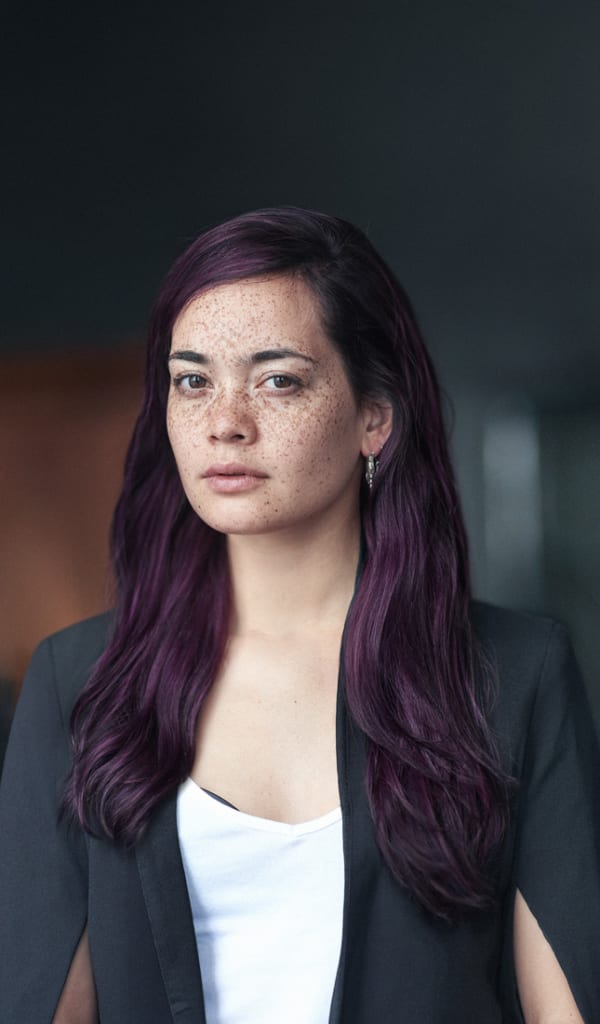 Looking to make a mane change this fall? Autumn hair color trends have a little something for everyone. "Just like the first half of 2017, it's all about fashion colors, cool blondes and rich brunettes," says Amber Skrzypek, technical director for Atlanta based Keune Hair cosmetics USA, which has a Buckhead-based academy. "The biggest difference is the tone. Fall is the time to add depth and dimension." Here, she weighs in on five of the best hues of the season.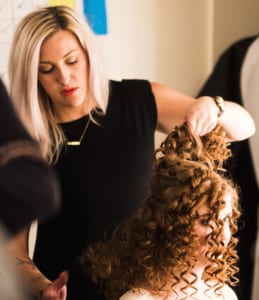 1. Root for cool blondes.
"The icy-cool blonde trend is great for someone who has a neutral to cool skin tone," explains Skrzypek, who has been doing hair for more than a decade. "This season, add a deeper shadow root for more contrast." If you want to rock this look but have a warmer skin tone, try going into the beige-blonde family. "Beige has a great mixture of warm and cool," she says.
2. Keep up with your fashion colors.
Pink, purple, blue and red are definitely here to stay in a big way. "Fashion colors for the fall are like always having that pop of color in your outfit," says Skrzypek. Purple shades, such as the eggplantesque Fired Up Violet from Keune's New Dawn Color Collection, are particularly hot-to-trot for autumn.
3. Go from blonde to bronde.
This brown-blonde shade is a great progression from the warm summer blonde into a fall brunette. "You can still maintain the bright hairline highlights while staying on trend with fall fashion," Skrzypek advises. "For my neutral- to warm-skin-toned ladies, 'bronde' is all the rage. It's a great transition color, making it easy to go back to bright in the spring."
4. Add caramel highlights to dark, textured locks.
If you have dark, natural, curly hair, Skrzypek says it's time to accentuate those curls by getting a dimensional highlight. "Light pieces will showcase your texture and bring your curls to life. Carry the sunkissed summer look into autumn by asking [your stylist] for caramel or honey-toned highlights."
5. Cool down gray hair.
Skrzypek recommends embracing gray hair and enhancing it by adding some cool-toned low lights throughout to give it more depth and dimension. "Anyone sporting gray can benefit by adding a lowlight. Not only will it help accentuate your haircut, it will also provide framework to the face," she says.
No matter which color you choose, Skrzypek advises, "Choose natural. Even if you decide to go with a bold color choice, keep the blend soft and seamless."
IN OR OUT?
Root phobia > OUT
Couple inches of grow-out > IN
Extreme ombre > OUT
Soft, natural ombre > IN
Chunky highlights > OUT
Babylights paired with balayage > IN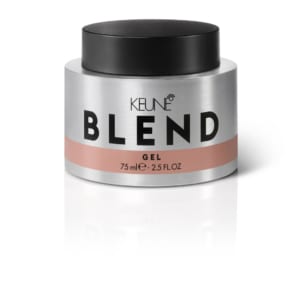 MEN'S HAIRSTYLE TREND
"Keep it classic," Skrzypek advises. "Short sides, long top, worn with a part and brushed away from the face. Overall, a very clean, polished look." To pull it off, product is the key. "Because the look is so polished, the proper hair care regimen will make your daily styling so much easier." She suggests using Keune Blend Gel applied to damp hair and brushed into place.
STORY: Karina Antenucci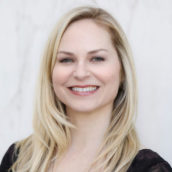 Karina Antenucci
Managing Editor and Wellness Columnist at Simply Buckhead. Blogger at Badass + Healthy.