These restaurateurs can ride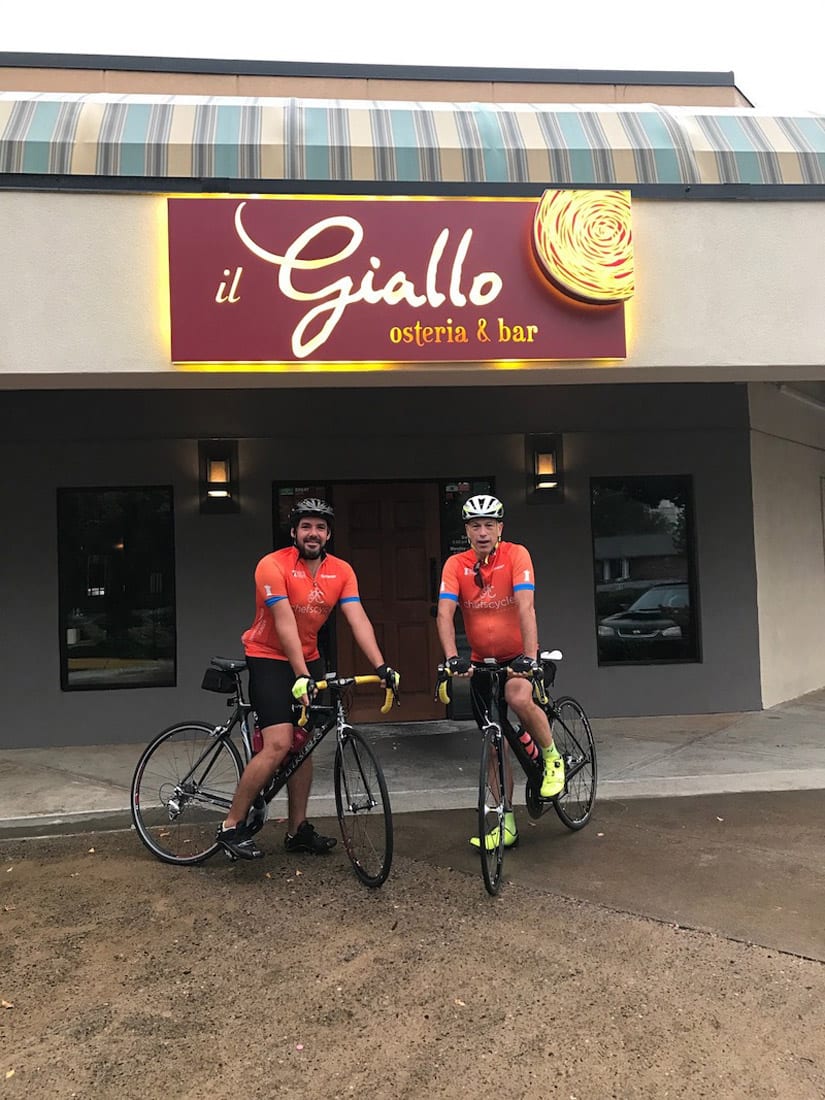 BY: Mickey Goodman
Leonardo Moura and Jamie Adams are known for creating memorable meals at their Sandy Springs restaurant, Il Giallo. They're also known for their philanthropy, particularly bicycling in the 300- mile Chefs Cycle to raise funds for No Kid Hungry, the national organization that works to end childhood hunger in the U.S. by providing free breakfasts and summer and after-school meals for the one in six children living in homes that don't regularly have enough food. Adams is a five-year veteran of the race and an intrepid cyclist, but 2018 was Moura's first time to attempt the three-day event.
"We had pledges of $12,000 and were set to go when the original ride in Charlottesville, Virginia, was canceled due to the devastation caused by Hurricane Florence," says Moura. We decided to create our own 300-mile, three-day ride around the Atlanta metro area on the same days the race had been scheduled for, September 25-27."
The duo not only met their goal, they also raised $16,000, a portion of which went directly to victims impacted by the hurricane. On day one they rode the Silver Comet Trail to Rockmart and back. On day two they pedaled through Chastain Park, then up through Alpharetta, Woodstock and Canton. On day three, the duo rode from Il Giallo to Lake Lanier.
For more information, visit nokidhungry.org.
Mickey Goodman
Award-winning Ghostwriter, Journalist, Content Creator.