Political Pull: Leigh Ann and Jordan Gillis
By Sarah Gleim
She's a political powerhouse and one of the most sought-after fundraisers for the Georgia Republican Party. He's a retired Army major who earned a Bronze Star and Purple Heart serving in Iraq in 2005 and 2006. Together Leigh Ann and Jordan Gillis are parents raising two children in Buckhead while juggling demanding careers—and having as much fun as possible in the process.
The Gillises met in 1997 at Pace Academy's Class of 1992 five-year reunion. Jordan attended high school at Pace, but Leigh Ann, surprisingly, was not a Pace student, or a graduate of any Atlanta high school. She grew up in Macon and attended First Presbyterian Day School there. "My best friend and I were both working for Saxby Chambliss' congressional campaign and decided to go out on Thanksgiving weekend," Leigh Ann says. "Then later that night my girlfriend tells me, 'Oh, by the way, we have to go by my five-year reunion, too.'"
Despite being "bored to death" at the reunion, Leigh Ann was introduced to Jordan, and they eventually hit it off when the group left to go out to a bar. Jordan was an Army officer stationed at Ft. Stewart in Savannah, but was interested enough to track down Leigh Ann's number through friends a few days later. "He didn't ask for my number, but somehow figured it out and called me to have lunch when he was coming through Macon," Leigh Ann says. The two dated long-distance for three years and in 2000, Jordan was discharged from the Army, they moved to Atlanta and two weeks later were married.
Jordan worked full time in operational man- agement at the Atlanta branch of McMaster-Carr and returned to night school to get his MBA from Emory's Goizueta Business School. Leigh Ann continued pursuing her political career, a passion initially sparked when she was a page in the Georgia Senate and State House as a child, but really ignited during a 1994 Washington, D.C., internship while in college at Hollins University. "My dad has always worked with local officials in his job, so politics were always discussed at our house when I was growing up," Leigh Ann says. "I studied it in college and was Saxby Chambliss' fi intern in Washington, D.C."
She later went on to work with Sonny Perdue in 2000, helping the Republican Party regain control of the State Senate, and served as Perdue's 2002 campaign finance director and his director of executive appointments from 2003 to 2004.
ut things changed in 2005. Leigh Ann was expecting their first child—a girl, Ann Bedford—and Jordan was involuntarily recalled by the Army to serve in Iraq as a captain with a field artillery unit. "My main role was being a local leader/liaison with government leaders in Anbar Province, Ramadi," Jordan says. "The unit I deployed with was based out of Utah and I was gone for 15 months."
"We'd been married for five years when he left for training," Leigh Ann says. "At the time, I was six months pregnant with Ann Bedford. He left for combat two weeks before she was born." Jordan was able to come home just twice during the 15-month deployment—once to meet his daugh- ter, and once when his grandmother passed away. Both sets of parents were extra supportive while he was away, and the time apart actually brought Leigh Ann and Jordan closer as a couple.
"It was tough," she says. "But it was an interesting and really amazing experience on a lot of levels because it puts everything in perspective—what you view as important, what your priorities are, and who your friends and family are."
Since then, family has remained a top priority for this couple, who also have a son, 6-year-old Thomas. Both still have demanding jobs—Leigh Ann has worked on campaigns for everyone from John McCain and Nathan Deal to David Perdue (Sonny's cousin) who is a first-time candidate currently running for the U.S. Senate. Jordan has been a director at ScottMadden Consultants for seven years, where he focuses on nuclear power operators—a job that has him traveling frequently. Despite their schedules, they enjoy spending most of their free time with Ann Bedford and Thomas.
"We are very involved with the kids," Leigh Ann says. "I am a Brownie Troop Mom, and Jordan has helped coach soccer and T-ball for several years." Both teach Sunday school at Northside Methodist as well, and Leigh Ann is a classroom mom at Pace Academy, where both kids attend school. They also enjoy spending time outdoors and vis- iting Leigh Ann's parents' home in Highlands, N.C. "We take the kids to a lot of parks, and love going hiking and swimming," Jordan says. "I was an Eagle Scout, so I like to hike Kennesaw Mountain."
These two are used to surviving long-distance separations, and even today, getting quality time as a couple can be a rarity. But when they do, Leigh Ann says they like to stay in and cook a nice dinner. "I love to cook," she says. "We love to go out to din- ner when we have an opportunity, but sometimes it's just better to cook and enjoy ourselves once we put the kids to bed. It's just what we like."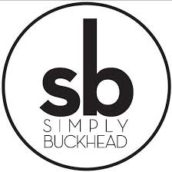 SimplyBuckhead
Simply Buckhead is an upscale lifestyle magazine focused on the best and brightest individuals, businesses and events in Buckhead, Brookhaven, Sandy Springs, Dunwoody and Chamblee. With a commitment to journalistic excellence, the magazine serves as the authority on who to know, what to do and where to go in the community, and its surroundings.