Setting the Trends: Mañana and Khari Cain
By Sarah Gleim
Mañana and Khari Cain aren't your typical Brookhaven couple. They're transplants by way of New York City and they bring with them a certain flair for fashion, interior design, merchandising and music production that you can only get by living in The Big Apple. Today, Mañana owns Bridge Boutique in Buckhead and Virginia Highland and Khari's a multiplatinum music producer. Despite an admittedly rough start in Atlanta, this trend-setting power couple has set down roots in Brookhaven—and is planning to stay a while.
They met in 2000 while he was attending grad school at NYU for music and she was interning at Macy's for the summer. "We both actually went to Florida State University, but didn't know each other," Khari says.
They kept in touch while she returned to FSU and completed school, and began dating when she accepted a position at Macy's in New York after graduation. "We lived all over New York City," Khari says. "In 2006, we got married, had our first child, Amani, bought a house in New Jersey and opened our first boutique in Hoboken—all in a year. It was a hectic beginning."
But in 2007, the music business was calling and Khari, who had already produced songs for Lud-acris, Drake and even comedian Dave Chappelle, headed south to Atlanta where the hip-hop industry was booming. "We moved here for the music scene and what's so ironic is that when we got here, it moved to L.A.," Mañana says.
That didn't stop Khari, however, who continued producing. It was a bit tougher pill to swallow for Mañana. "It was very rocky at first she says. "I didn't want to come to Atlanta. I felt like I had to give up everything—my store, fashion in New York." She kept her New Jersey store for a year, traveling back and forth between the two cities, even while pregnant with their second child, Makayla. But eventually she closed it in 2008 and went to work for Macy's corporate offices in Atlanta.
"Then Macy's closed the corporate office a year after I went back to work for them, so I kept being continually pulled back to New York," Mañana says.
What grounded them quickly, though, was when Makayla was born. "We noticed she was different around her sixth month," Mañana says. "She was always screaming and never looked at us." They couldn't get any hard answers from her pediatrician for months. They first enrolled her at Coralwood School in Decatur—where students with special needs and typically developing students learn together—and were eventually told she has autism.  At the same time, Mañana was launching her first Atlanta store—Bridge Boutique in Virginia Highland. Open since 2012, the shop retails fashions by designers like Tracy Reese and Lauren Moffitt, as well as accessories, shoes and home décor. That left Khari in charge of determining how to best deal with Makayla's diagnosis.
"We caught it relatively early and used the resources we could," he says. "It made a huge difference to finally get her the right help."
Things were going well with the boutique in Virginia Highland and the couple felt they'd finally found their niche in Atlanta. And not long before their third child, son Nasir, was born, everything changed. Khari got the phone call of a lifetime.
He had written the hook and music for "Just The Way You Are" for another artist, but it didn't go anywhere. A few months later Bruno Mars picked it up as a single and that ignited everything, he says. "It was very unexpected. I heard it and thought it sounded good, but I had no idea it would be the No. 1 song in 2011." Since the success of the Bruno Mars record—it's certified 12x Multi-Platinum and has sold well over 13 million copies worldwide, making it one of the best-selling digital singles of all time—Khari is focusing more on producing music in all genres, not just hip-hop.
Today the Cains are settled in their dream home, where Khari has his own studio. "The move to Atlanta worked out in the long run because of the people Khari has been able to meet and the business he's gotten," Mañana says. "But it helps to finally find your neighborhood."
Like most young couples, they juggle careers— Mañana's second Bridge Boutique is about to celebrate its one-year anniversary in Buckhead—and the hectic lives of their three children—Amani, 10; Makayla, 6; and 3-year-old Nasir.
They also are the entertainment chairs for Autism Speaks Atlanta and have their own team, Makayla Fighting Autism, participating in the May 18 walk.
Khari devotes his spare time to mentoring young people who want to become involved in the music industry; he's currently working with a Wheeler High School student. Their personal time together usually involves a night out at CinéBistro or dinner at Houston's or Pure Taqueria. But deep down, it's about family. "We're busy with work, but we're also just parents," Mañana says. Parents who feel blessed to finally feel at home in Atlanta. "We're in businesses that are about knowing what's hot and setting the trends," Khari says. "We're living our dreams and now we want to take them to the next level here."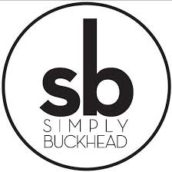 SimplyBuckhead
Simply Buckhead is an upscale lifestyle magazine focused on the best and brightest individuals, businesses and events in Buckhead, Brookhaven, Sandy Springs, Dunwoody and Chamblee. With a commitment to journalistic excellence, the magazine serves as the authority on who to know, what to do and where to go in the community, and its surroundings.