Sparkling cocktails are delicious mood-lifters…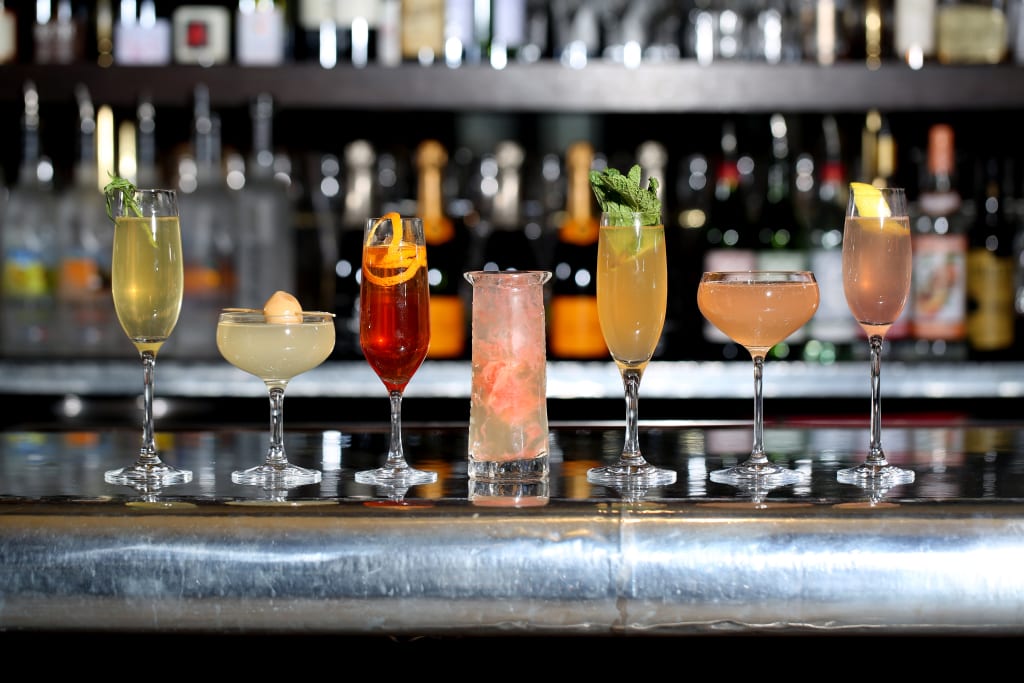 STORY: Jennifer Bradley Franklin
PHOTO: Sara Hanna
There is something about drinking bubbles— Champagne, cava or prosecco, by themselves or blended into a cocktail—that feels like a celebration. Whether you're whetting your appetite for a meal ahead, finishing dinner on a sparkling high note or just having a drink, we invite you to embark on your own Buckhead-based exploration of these fizzy, mood-lifting libations, just for adults.
1. Lusca: Cotillion ($11)
Created by beverage manager Stuart White, this tangy concoction incorporates Manzanilla Fina sherry, Leon Palais Blanc de Blancs and a vinegary, botanical tarragon honey shrub. The result is yeasty (in the best possible way), bright and aromatic, incorporating vegetal elements that are rare to see in sparkling cocktails. 1829 Peachtree Road N.E. Atlanta 30309 678.705.1486 luscaatl.com
2. Bistro Niko: Le Poire ($10)
This bastion of French cuisine's bar team blends Grey Goose pear vodka with St. Germain elderflower liqueur and lemon juice, tops it with Charles de Fere Blanc de Blancs and serves it in an old-fashioned Champagne coupe. The result is a boozy cocktail scented with floral notes. The pièce de résistance: a wild baby pear, skewered and suspended over the pale yellow-green drink (save this for a deliciously sweet ending). 3344 Peachtree Road Atlanta 30326 404.261.6456 buckheadrestaurants.com/bistro-niko
3. Gypsy Kitchen: Century Italiano ($12)
Ruby-hued, this cocktail is as beautiful as it is delicious. It starts with pineapple, charred on the grill to bring out its caramelized sweetness, which is then pureed with lime and strained (so there's no trace of pulp). The pineapple is blended with Campari, the herbaceous, bitter Italian aperitivo, and finished with Poema Cava, gently poured down a spiral-handled spoon to preserve its sparkle. The generous orange-peel garnish lets you drink in the delicious citrus scent as you have your first sip. 3035 Peachtree Road N.E. Atlanta 30305 404.939.9840 gypsykitchenatl.com
4. F&B Atlanta: Flying Legends and Hidden Mayhem ($12)
Served in a cool, vintage-style beaker, this creation of bar manager Randy Kuder is a riff on the classic combination of Champagne and St. Germain. The update comes with the addition of bitters and muddled pink grapefruit segments, which are beautifully suspended in the Champagne's bubbles. The floral, slightly sweet St. Germain balances out the bitterness of the grapefruit, making this an easy sipper. 3630 Peachtree Road Atlanta 30326 404.254.1797 fandbatl.com
5. Southern Art & Bourbon Bar: Julep Royale ($11)
This drink is a tasty twist on the Kentucky Derby classic, the mint julep. Crafted with Town Branch bourbon (a smooth one even whiskey novices will enjoy), fresh-squeezed 1 2 3 4 5 6 7 lemon juice, housemade mint syrup, Angostura Bitters, Villa Sandi prosecco and a generous bunch of verdant mint, the cocktail tastes fresh and balanced. It could be your new go-to drink for spring. 3315 Peachtree Road N.E. Atlanta 30326 404.946.9070 southernart.com
6. Aria: Grapes & Pearls ($13)
Served in a tall, elegant coupe, this expertly crafted cocktail features Cocchi Americano, freshly squeezed and strained grapefruit juice, chamomile syrup and sparkling Blanc de Blancs (made with Chardonnay grapes). The syrup gives it a noteworthy herbal element; the acidity from the grapefruit means it's ultra-fresh (but not too tart); and the bubbles keep it delightfully lively. It's a terrific drink to bridge the gap between winter's chill and spring's warmer days. 490 East Paces Ferry Road N.E. Atlanta 30305 404.233.7673 aria-atl.com
7. The Ritz-Carlton, Buckhead: 1984 ($16)
One sip of this drink and you might see the world through rose-colored glasses. Created in honor of The Ritz-Carlton, Buckhead's 30th anniversary (in 2014), Cocchi Americano Rosa (an Italian sweet vermouth), a bit of lemon juice and simple syrup are mixed and topped with Borgoluce Lampo prosecco. Though it looks sweet, it's actually quite dry and balanced, making it an ideal aperitif to whet your appetite for whatever celebrations await. 3434 Peachtree Road N.E. Atlanta 30326 404.237.2700 ritzcarlton.com/buckhead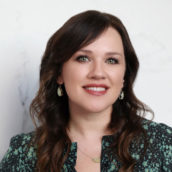 Jennifer Bradley Franklin
Senior Contributing Editor and Beauty Columnist at Simply Buckhead. Travel, Food and Design Writer and Author.