Getaway's compact lodgings offer a unique North Georgia escape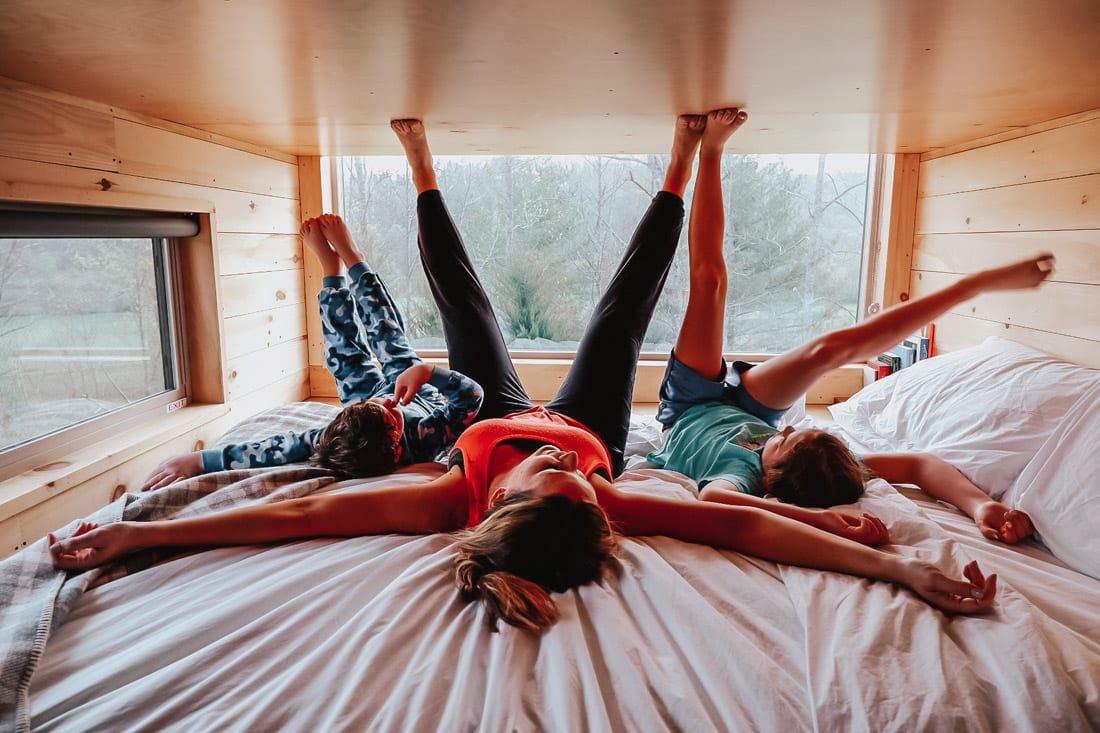 STORY: Sherri Dickens
Photo: John Dickens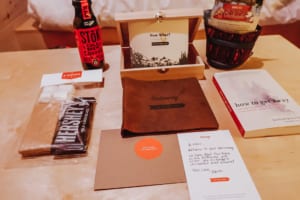 A few months ago, I had the chance to visit Getaway, a recently opened tiny cabin retreat in the North Georgia mountains designed to encourage disconnection from the stressors of busy life through time spent in nature with your people. And ideally, without your phones. The tiny house living trend fascinates and terrifies me in equal parts. So the thought of spending a few days in a 200-square-foot cabin with my husband, kids and our extremely large black lab was a little daunting.
In the weeks prior to our visit, the Getaway team eased my fears, ensuring I had answers to all of my questions. They even sent us a "Road Trip" playlist for the one-and-a-half hour trip. (The playlist was so good, it's still currently in rotation on my Spotify favorites.)
Upon arrival, we found a lovely welcome packet that included an activity guide, a book titled How to Get Away (authored by Getaway's co-founders) and a lockbox for any phones or devices we wanted to stash away. Going gadget-free is highly encouraged at Getaway, and personally, I can't recommend it enough.
Provisions for simple meals and snacks are available for purchase, although I'd let your kids know they aren't free before they mow through two bags of Swedish Fish. Additionally, Getaway gifted our dog with a BarkBox full of treats and toys.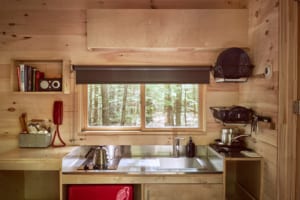 We stayed in The Stanley, a larger, four-person cabin. There are smaller options for those traveling alone or with one other person. Our sleeping accommodations consisted of comfy queen-sized bunk beds nestled up against a window that consumed almost the entire wall. My daughter wasn't too thrilled to be sharing the top bunk with her brother, but they managed not to kill each other.
The cabin's kitchen is tiny but functional, with a stylish mini-fridge, a two-burner electric stove and a sink with drinkable water. The cabins are equipped with heat and air-conditioning, working toilets (hallelujah!) and bath towels. In a nutshell, the cabins feel very hipster-meets-glamping, wrapped up in a trendy tiny cabin package.
Outside, you can spend time in the Adirondack chairs surrounding the cozy fire pit. There's also a picnic table and even a dog tie-out with food and water bowls so your pup can safely be outdoors with you. The view of the meadow below is serene and calming—at least until your kids start playing the ever popular hit-each-other-with-sticks for no-reason-at-all game.
On our second night at the cabin, we made hot dogs and hamburgers over the fire, after which we enjoyed a lively game of Monopoly. Unfortunately, our closest neighbors happened to be enjoying Getaway's suggested meditation exercise, so we quickly took the noise level down about 87%. We ended the night with s'mores around the fire pit, and it was perfection.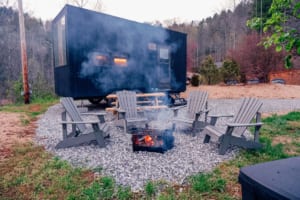 Getaway provides information on nearby attractions for guests as well. The Woody Gap Recreation Area is just minutes away, so we opted to hike a section of the Appalachian Trail. If hiking isn't your thing, you can go fishing at the Dockery Lake or Deep Hole recreation areas, or enjoy a picnic lunch near the waterfall at Sea Creek Falls. A swinging bridge in the area stretches over the Toccoa River.
All in all, we had a blast. Our getaway with Getaway was proof that putting down devices and getting into nature makes for some really fun memories. And all for much less than the costs of a typical family vacation. As a parting gift, we received some tips on how to incorporate "mini getaways" into our everyday lives, which I fully plan to do. Or maybe I'll just go ahead and schedule another weekend at Getaway.
Getaway is located in Suches, Georgia. Rates start at $89 a night for a two-person cabin. For reservations and information, visit getaway.house.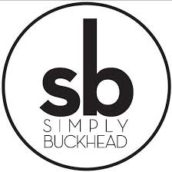 SimplyBuckhead
Simply Buckhead is an upscale lifestyle magazine focused on the best and brightest individuals, businesses and events in Buckhead, Brookhaven, Sandy Springs, Dunwoody and Chamblee. With a commitment to journalistic excellence, the magazine serves as the authority on who to know, what to do and where to go in the community, and its surroundings.